July, 2017
now browsing by month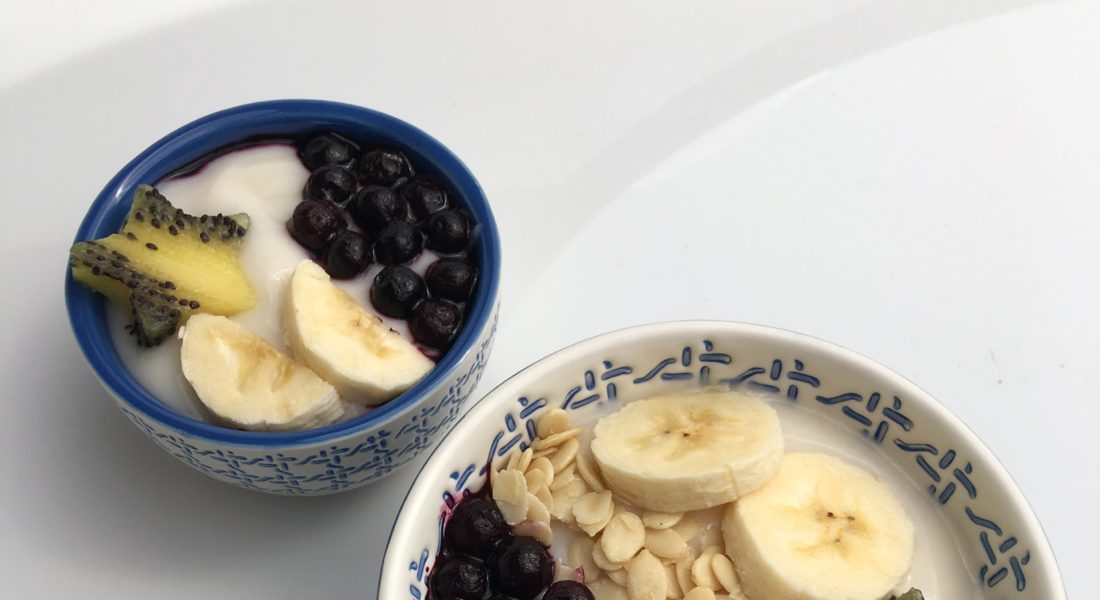 Allergy Free, Blueberry Yogurt Bowl
Did you see our last yogurt bowl idea post? This is another idea, in hopes to give you inspiration for allergy free goodness. I personally thought it would be fun have to this one be "baby and me" style. This bowl features So Delicious dairy free coconut yogurt, frozen organic wild blueberries, Go Raw organic watermelon seeds, organic kiwi, and organic banana.
To make kiwi stars, I peeled the kiwi, and cut thick slices. Then I used a small, metal, star cookie cutter. Everything else is just careful, photo ready, placement. Funny thing is, it does take quite a while to get these bowls ready for their picture. Happy eating!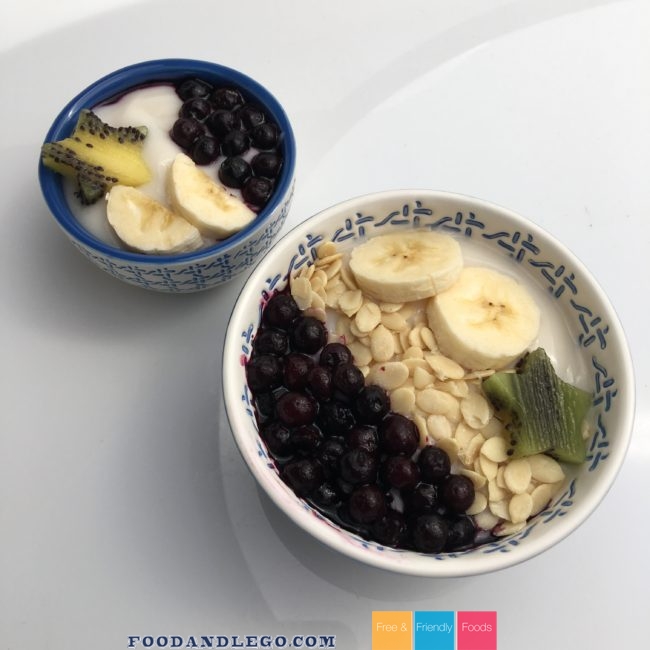 Balsamic Baked Carrots
Have you seen our Monday Night Live Streams? If not, I think you may be missing out on something pretty radical. Each Monday on Instagram (@TheAllergyChef) we stream live. We cook and bake live, and answer any questions you may have. We talk about recipes, substitutions, and all things food allergies. There's also lots of humor mixed in. Be sure to check our Instagram account for the latest details each Monday. This delicious dish was made a few weeks ago, and our good friends have had nothing but rave reviews for it.
Allergy Status: Gluten Free, Wheat Free, Grain Free, Dairy Free, Egg Free, Soy Free, Nut Free, Peanut Free, Yeast Free, Corn Free, Onion & Garlic Free, Cane/Refined Sugar Free, Low Histamine, Vegan, Paleo, GAPs, AIP, Diabetic, SCD Compatible
For SCD: Use Organic Date Sugar
For Corn Free: Source Safe Ingredients Read More