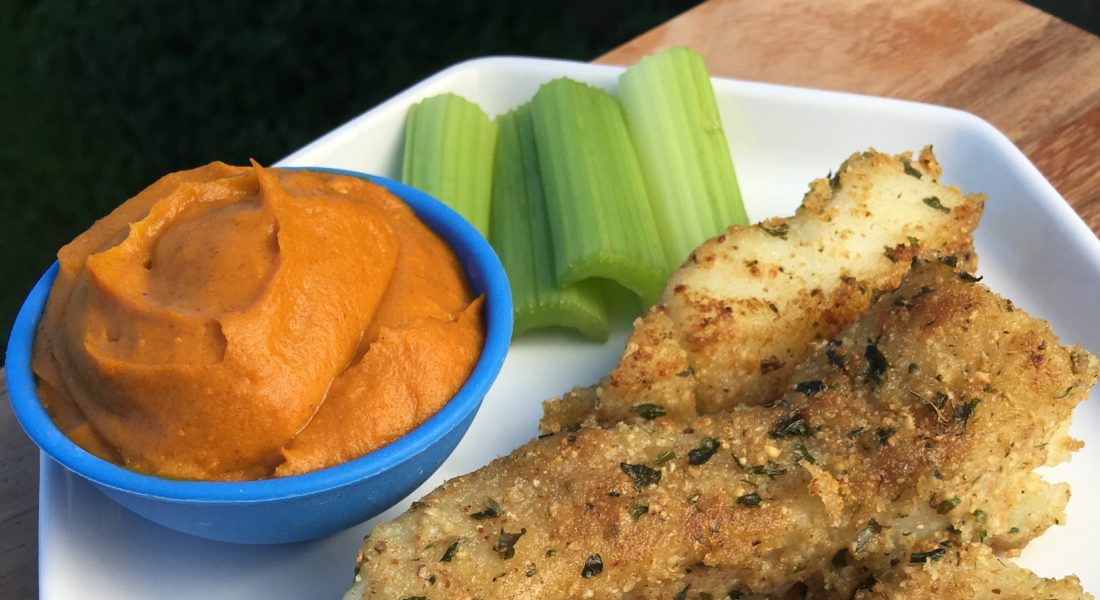 AIP Allergy Friendly Fish Sticks & Sweet Potato Dip
Do you remember our first post with Constructive Eating? We are still very much in love with their product, and today is the last day to save on their product with the code the created for our readers (not an affiliate link). Visit ConstructiveEating.com and when you check out, use the code Allergy15 and save 15% on your order! How nice is that? The code will expire June 1st, 2017.
The recipe that I'm sharing today is easy to make, and something that our youngest child was in love with. Keep in mind, she doesn't like fish. What makes me even happier is its allergy friendly status. This one is safe for SO many people.
Allergy Status: Gluten/Wheat Free, Dairy Free, Egg Free, Soy Free, Nut Free, Peanut Free, Yeast Free, Onion & Garlic Free, Cane/Refined Sugar Free, Corn Free, Paleo, AIP, Diabetic, Low Histamine, GAPs Compatible
For Corn Free: Be sure to source safe ingredients, specifically the potato and white fish.
For GAPs: Use an approved flour, and serve with a squash and carrot blend.
Sweet Potato Dip Ingredients:
2 TBSP Organic Oil for Roasting
14 ounces Organic Sweet Potato
2.5 ounces Organic Carrots
4 large Organic Medjool Dates
4 ounces Organic Milk of Choice
First, wash and peel your carrots and sweet potato. Cut them into medium to large pieces. Pour your oil on a medium baking tray, and add the vegetables. Bake at 400 for 30 minutes. If you need them faster, increase the heat to 425, and start with 20 minutes. The vegetables are done when they are easy to pierce with a fork.
Once done baking, place the potato, carrot, and dates into your Vitamix/blender, and mix until smooth.
Fish Sticks Ingredients:
1/2 pound White Fish (Cod Pictured)
6 tsp Organic Tiger Nut Flour
1/4 tsp Sea Salt
1 tsp Organic Dried Parsley
pinch Organic Oregano
pinch Organic Sage
bowl of water for dipping, oil for cooking
Start by cutting your cod into fish stick sized pieces. Next, place the flour and seasonings on a plate or flat surface, and mix together with a fork. Dip your cod in the bowl of water, then roll it through the flour mixture. Heat a non-stick pan on medium-high heat and add a little oil. Once heated, add your fish and cook, turning it with tongs to brown all sides.
Serve and enjoy! And seriously, isn't that just the coolest plate? I still think the utensils are the best part of the Constructive Eating collection.