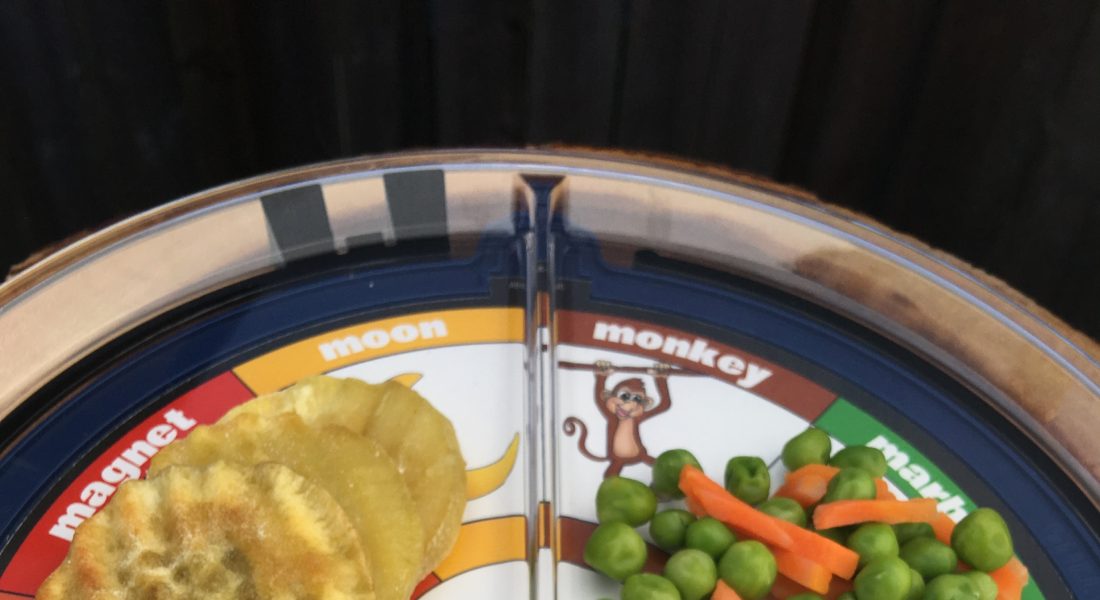 Allergy Free Bison Cinnamon Meatballs
Before we get started, Constructive Eating sent us their product, free of charge, to be used and reviewed. Alright, let's get talking. This product… it's EPIC. You know how honest I am. I'd never say that unless I meant it. The Papa, The Kids, and I all have our eyes on the eating utensils, lol. I can say that for the most part, we've been quite blessed with having kids that weren't too picky when it comes to eating. However, our oldest, up until about age 10 could be a problem. I suppose the others were a bit picky in their early years too. I am over the moon in love with the concept behind this product. It's simply way too cool if you have a picky eater. Now, I know some of you come from the background of "not playing with your food" however, have you seen the plates? As a graphic designer, I would have loved to have this when the kids were younger so I could make my own inserts. It would have been never ending fun for me, and them.
The inserts that we have seen are the ABCs, and different kid themes such as space, the beach, the farm, etc. There was also a place-mat included, but honestly, the other items totally overshadowed the place-mat. Don't get me wrong, it's a nice addition to the set, especially if you want your child to have the full experience. As an adult with older kids reviewing it, I could take it or leave it. The utensils on the other hand, I REALLY want to take them for myself. They're just too cool.
If you're a fan like us, visit ConstructiveEating.com and when you check out, use the code Allergy15 and save 15% on your order! How nice is that? The code will expire June 1st, 2017.
Today, I present you with M is for Meatball. This was a recipe that turned out really well. It was my first time working with ground bison, and the kids, and the extended family, all really enjoyed this creation.
Allergy Status: Gluten/Wheat Free, Dairy Free, Egg Free, Soy Free, Nut Free, Peanut Free, Yeast Free, Corn Free, Rice Free, Refined Sugar Free, Nightshade Free, Paleo, AIP, Low Histamine, Diabetic Friendly, GAPs Compatible, SCD Compatible
Corn Free: Always remember to use brands that are safe for you, especially meat
GAPs: Use an alternative approved flour of choice. If coconut, use 2 TBSP.
SCD: Omit flour and water.
Ingredients:
2 pounds Ground Bison
2 tsp Sea Salt
5 tsp Organic Onion Granules
1.5 tsp Organic Ground Cinnamon
pinch Organic Garlic Granules
4 TBSP Cassava Flour
1 TBSP Water
Optional: Organic Maple Butter for Topping
Optional: Organic Japanese Sweet Potato
To make the potato as pictured, you will need a Crinkle Cutting Knife. I bought ours at a Co-Op in the City. You can also find them on Amazon.
First, wash, peel, and slice your potatoes. Aim for 1/4 inch thick. Place aside.
In a mixing bowl, combine your bison, seasonings, flour, and water. Use a fork or your hands to mix until everything is thoroughly incorporated. Once complete, portion out your mix into meatball sizes, approximately 1 tablespoon in size. Roll and place on a large baking tray.
The meatballs should take up 1/3 to 1/2 of the tray. Pour olive oil on the rest of the tray and line with your potatoes. Bake at 425 for 20 minutes.
Pictured, the bison meatballs are topped with a small amount of Organic Maple Butter. It compliments the cinnamon very well. Allow the meatballs to cool for a few minutes before topping to prevent melting. Enjoy!