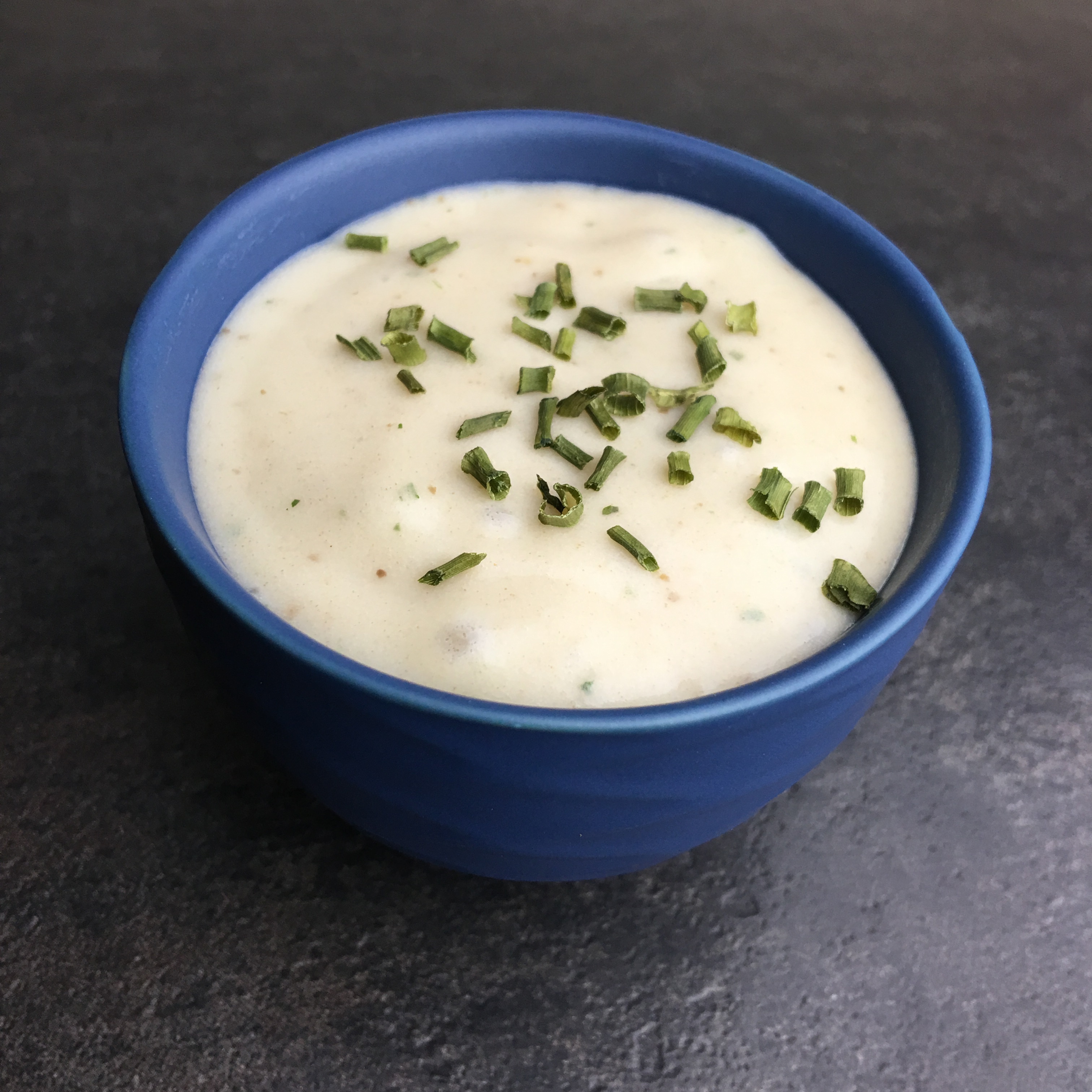 Allergy Free Organic Mashed Potato Soup
This was SOOOO fun to make! Did you see the Organic Mashed Potatoes Done Two Ways last week? Well, that evening, I was inspired!! We've never made potato soup before, and this certainly won't be the last time. If I could go back and do it again, I would have added a little more milk or water to it was a little more soupy, and a little less pasty. BUT!! Have I got a surprise for you! Since it was a little more pasty, I can't wait for you to see what we did with the leftover soup.
OK, back to the soup. So, Kid Two and Kid Four were my special helpers when this came together, and they gave me one of the highest compliments ever. They said "It tastes like a really yummy dish from a fancy restaurant where they would serve you bread with the soup." Did you hear that? A fancy restaurant:)  So, without further ado, here's my first go at Organic Potato Soup.
Allergy Status: Gluten Free, Wheat Free, Dairy Free, Egg Free, Soy Free, Nut Free, Peanut Free, Corn Free, Yeast Free, Cane/Refined Sugar Free, Vegan, Low Histamine, Diabetic Friendly
Ingredients:
20 ounces Organic Gold Potatoes
3 TBSP Dairy Free Butter (or Oil of Choice)
1.5 tsp Sea Salt
12 ounces Milk of Choice (or more for a more soupy consistency)
2 TBSP Organic Caramelized Onions
1 tsp Organic Dried Parsley
1 tsp Organic Garlic, minced or finely chopped
Start like you normally would, as if you're going to make mashed potatoes. Wash, peel, and cube your potatoes. Boil the cubes for three minutes, then simmer with a lid until the potatoes are easy to pierce with a fork. It usually takes about 20 minutes of simmering. Once done, drain the water, and return the potatoes to the pot. This part is optional: pre-mash the potatoes before blending them. If you have a small blender without much power, you'll want to do this step to help things along. In your Vitamix or blender, add the potatoes, and the other ingredients. Blend until mostly smooth. I opted to leave a little hint of texture to the soup. Feel free to add more liquid for a thinner consistency. If you do, you may want to add a littler more salt to taste. Enjoy!!