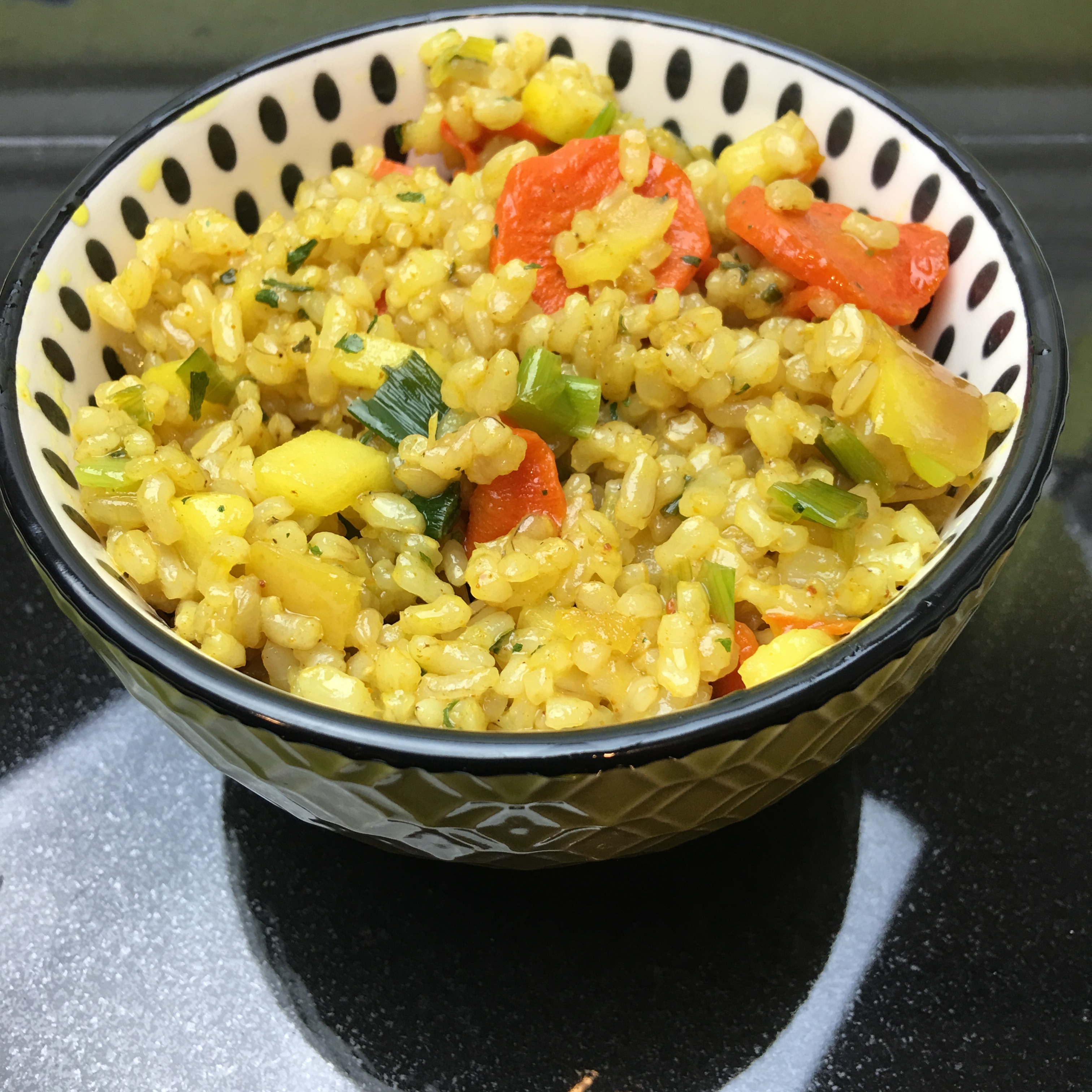 Around here, Sweet Curry Chicken Fried Rice is everyone's favorite. People that have come over for dinner (including international guests) all LOVE this dish. Knowing that it has chicken, and we have a lot of vegan followers (by medical reasons or by choice) that enjoy the recipes we create, I decided to adapt the meal to come up with an equally delicious vegan version. For those of you that have followed us for some time, you know how hard we try to create meals for all sorts of allergy combos and diet types. In my own way, I pride myself on not having a label for our blog, books, and business. We don't want to be known as the GF company, or the Vegan company, or anything else of that nature. Instead, we're the everything company. We want to be Free and Friendly for everyone that may need us.
Allergy Status: Gluten Free, Wheat Free, Dairy Free, Egg Free, Soy Free, Nut Free, Peanut Free, Yeast & Garlic Free, Cane/Refined Sugar Free, Diabetic Friendly, Vegan, Low Histamine
We've shared the recipe on our RAISE Membership Platform. Head over to get cooking, and to gain access to invaluable resources.