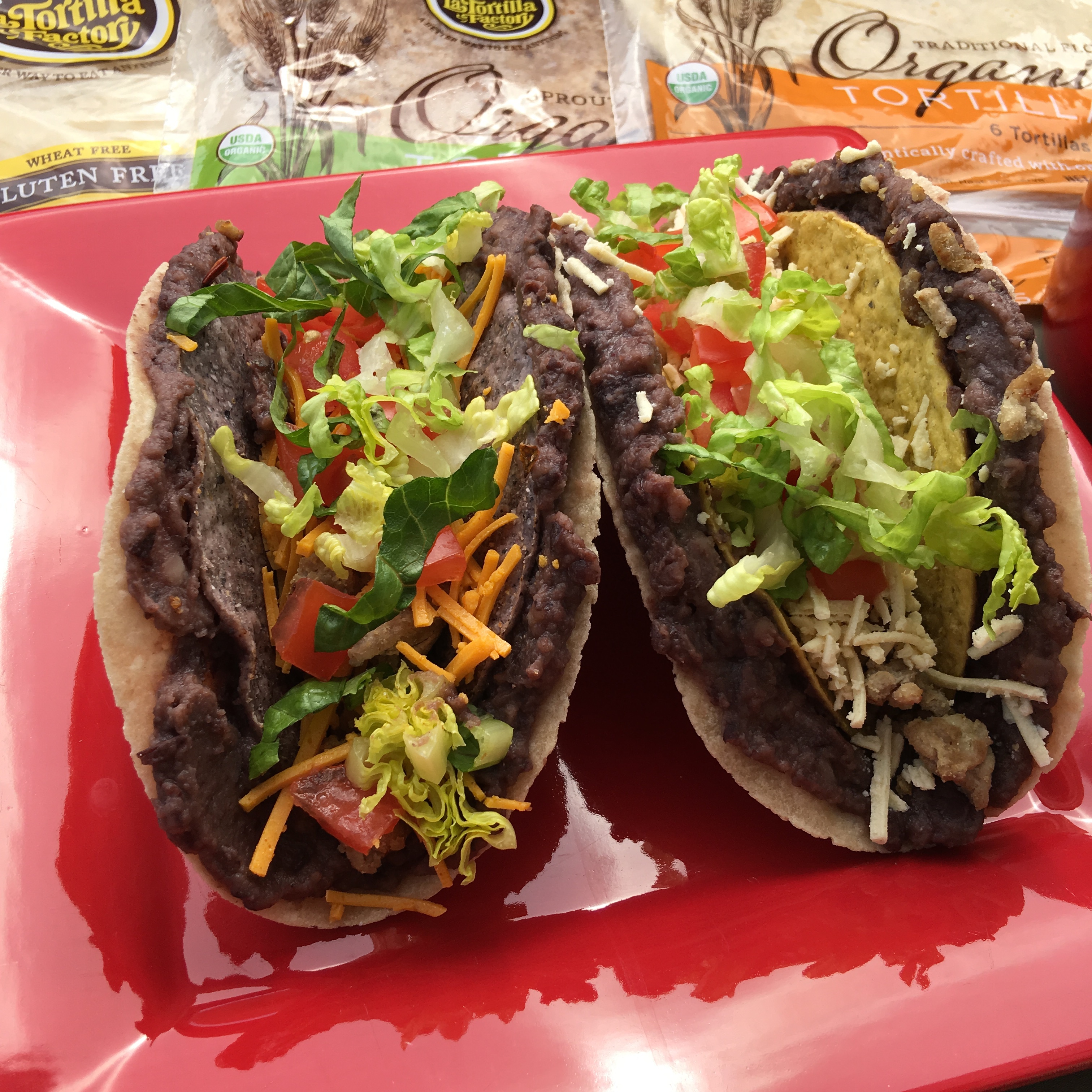 Do you remember gorditas from Taco Bell? I learned about these as a kid, and thought it was pretty neat to have two taco shells in on go. For many reasons, we don't feed the kids fast food, however, I love recreating things at home for them that I think they'd just love. This was a HUGE hit! If it weren't for my severe corn allergy, I'm sure we'd make these more often. It was comforting to see how much the kids were willing to work to keep me safe while we prepared this meal. The Papa set up a table outside for us to work on, and of course, I didn't touch anything. So, ready to make these? Our Allergy Kid had never had anything like it, and was blown away, as was everyone else.
Allergy Status: Gluten/Wheat Free, Dairy Free, Egg Free, Soy Free, Nut Free, Peanut Free, Cane/Refined Sugar Free, Yeast Free, Diabetic Friendly
Bean Ingredients:
2 cans Eden Organic Refried Black Beans
6 ounces Organic Maple Syrup (or to taste)
1 tsp Sea Salt
For the beans, simply heat everything together in a pot. Mix in the syrup and salt very well, and cook until nice and hot. We opt for the Eden brand rather than others available because of the shard facility with dairy. If you're not dairy allergic, feel free to use a brand of beans that you enjoy.
Turkey Ingredients:
1.5 pound Organic Ground Turkey
2 tsp Sea Salt
4 tsp Organic Onion Granules
Crushed Red Pepper (to taste)
1 tsp Organic Garlic Granules
1/2 tsp Organic Ground Mustard
Heat a large non-stick pan on high heat, and add your turkey. As it cooks, add in your seasonings. Cook until no pink remains. Remember, you have to fully cook turkey before consuming.
Assembly Ingredients:
Organic Romaine or Iceberg, shredded/chopped
Organic Tomato, diced
Dairy Free Shredded Cheese (we use Daiya)
Gluten Free Soft Tortillas (we used La Tortilla Factory)
Organic Hard Corn Taco Shells (we used Bearitos [yellow] and Garden of Eatin' [purple])
Lay a soft tortilla on a plate, then spread on a generous amount of your beans. Place a hard taco shell in the middle, and fold the soft tortilla up. The beans will behave like a glue to hold it all together. Fill the hard taco shell with your fillings. We did meat, then cheese, lettuce, and topped with tomatoes. You can also add things like salsa and sour cream. Follow Your Heart makes a nice dairy free sour cream. Although the purple corn shells weren't organic, I opted to have them as well because Kid Two loves all things purple and blue when it comes to food.
Dig in and ENJOY!