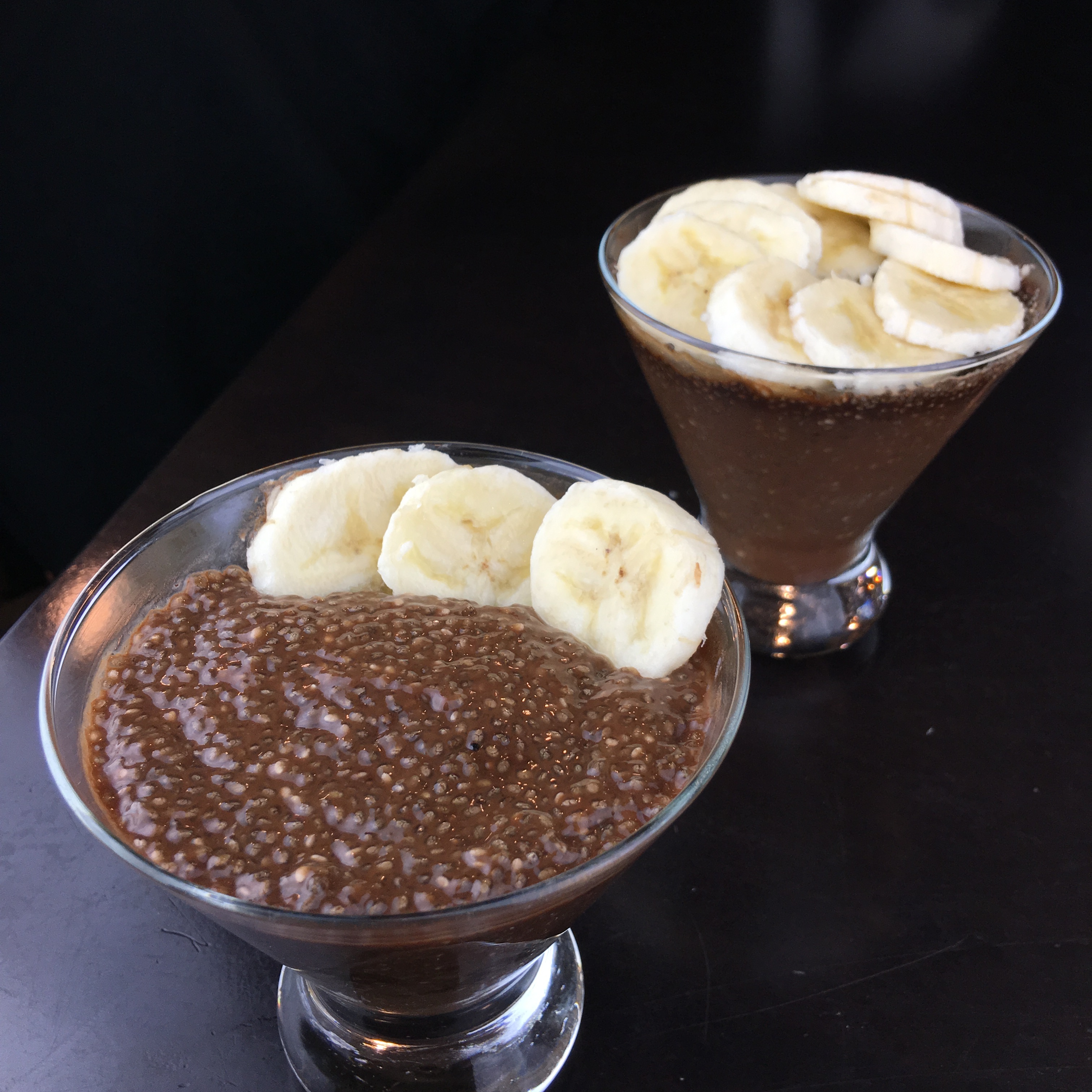 Have you ever seen Chia Pods in your local grocery store? I saw them a very long time ago, and Kid Two really enjoyed them, but only certain flavors. No one else seemed to like them, and I wasn't in love with the price. After thinking about the ingredients, I set out to make them myself. That was over a year ago. The boys have been in love with every flavor I've created, including vanilla and mango. They also know how to make these on their own now. Chocolate however remains king of the flavors, as it is requested the most. This rendition includes banana, and everyone was happy to have it. What I like the most about this is that it's coconut free. All too often, healthy chia puddings call for either almond or coconut milk. Well not these. However, if you're grain free, you could sub in a milk that you enjoy. These work great as a breakfast, snack, or dessert. Once you've made them once, you'll see how the ratios work, then I suggest you go wild and start making all sorts of flavors.
Allergy Status: Gluten Free, Dairy Free, Egg Free, Soy Free, Nut Free, Peanut Free, Yeast Free, Corn Free, Diabetic, Vegan, Cane/Refined Sugar Free, Paleo Compatible
For Paleo: Use an allowed milk of choice. Water is not recommended.
For Corn Free: Use a safe milk. If needed, make fresh oat milk using safe oats.
Ingredients:
2 medium Organic Bananas
2 cups Organic Rice Milk
1/2 cup Organic Maple Syrup
2 TBSP Raw Organic Cacao (more for a deeper, richer, chocolate flavor)
10 tsp Organic Chia Seeds per 8 ounce serving of liquid
Blend together your banana, milk, maple, and cacao. Blend until very smooth. Next, portion it out into serving cups or dessert cups. Here's the fun part: add 10 teaspoons of chia to every 8 ounce portion. I actually portioned our liquid mix into 1/2 cup and 1 cup servings, which is why we have such a precise number. Place your cups into the fridge to set. I opt to stir occasionally for even distribution of the chia seeds. Serve chilled. You'll notice there's a bit of dryness on one of the cups. You can cover these while in the fridge, or mix again before serving to prevent this. Enjoy!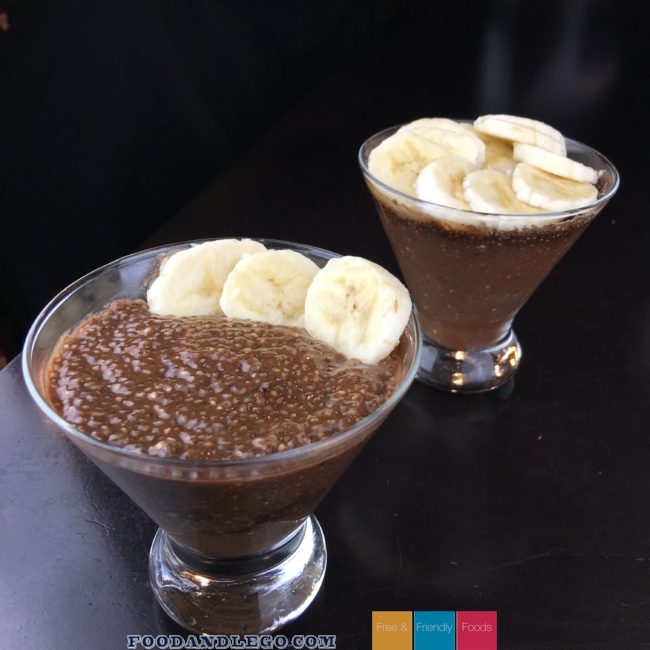 Our Corn Free Cookbook (also Gluten Free and Top 8 Allergy Free) Is packed with recipes and resources to help you thrive when living with a corn allergy, and/or multiple food allergies. Kathlena, The Allergy Chef, is a severe corn allergic, giving us the unique ability to write a book that's accurate. No corn derivatives, no xanthan gum, and all the details you need to enjoy life as a corn allergic.