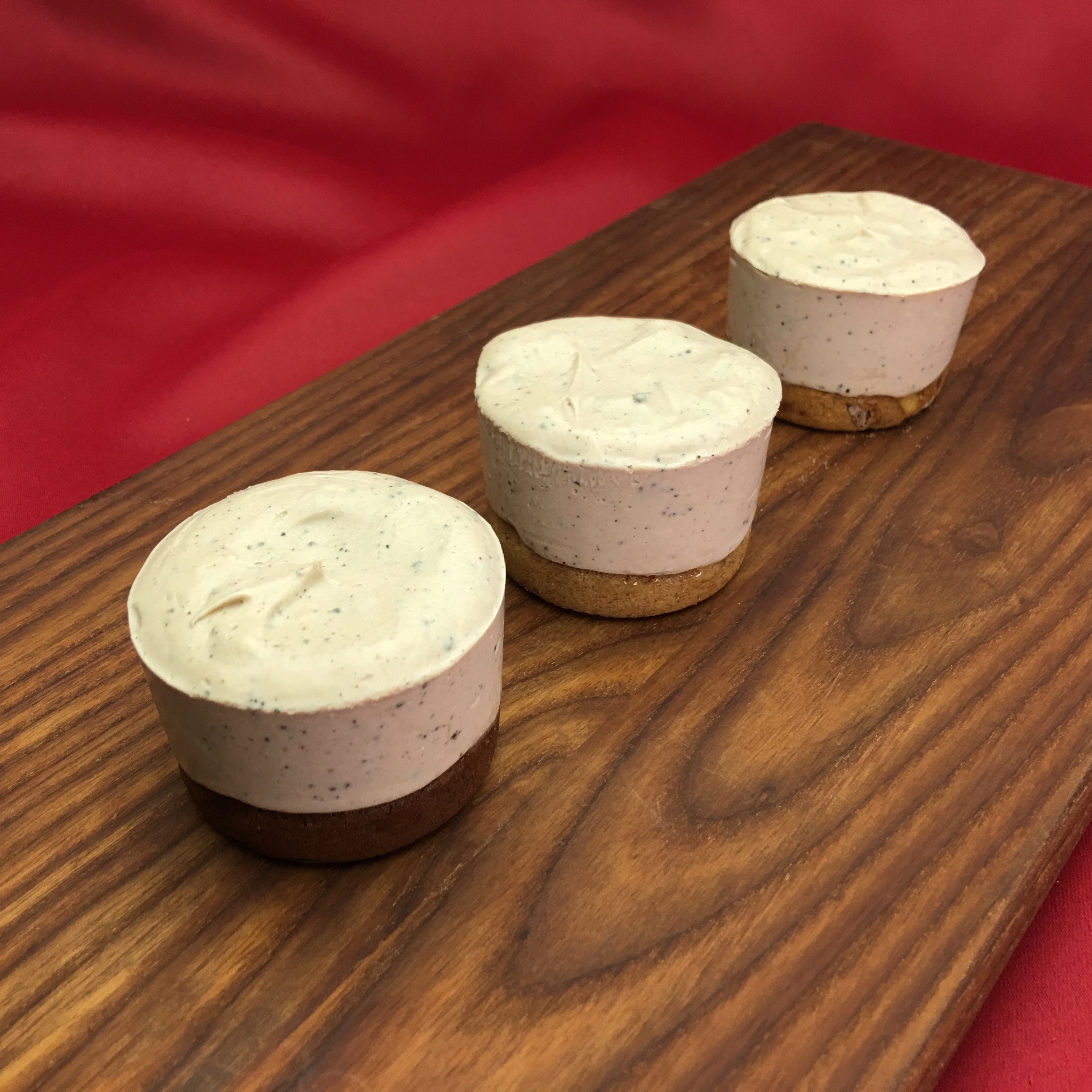 Can I share something with you: no one in our house likes, or drinks, coffee. However, through the magic of our bakery, everyone LOVES coffee desserts now. Our Low/No Sugar Kid says that the Grain Free Coffee Cookies (and Rose) are his favorites, and The Papa really likes the Coffee Bean Cupcake. Cracks me up every time. If you really enjoy an intense coffee flavor, experiment with the amount of coffee that you use in this recipe.
Before you jump in, if this is your first rodeo, be sure to read through our No-Bake Cheesecake Basics post. In that post, I go over all you need to know about the different brands of cream cheese, as well as ratios, tips, tricks, and more. You can also see all 13 flavors of our No-Bake Cheesecake Series here.
Allergy Status: Gluten/Wheat Free, Dairy Free, Egg Free, Nut Free, Peanut Free, Yeast Free, Nightshade Free, Sesame Free, Vegan, Soy Free Compatible, Legume Free Compatible
Soy & Legume Free: Use a different cream cheese option (see the basic post for details)
Ingredients:
8 ounces Dairy Free Cream Cheese (Tofutti)
1 TBSP Unsweetened Milk of Choice
2 tsp Organic Vanilla Extract
5 TBSP Organic Cane Sugar
1 tsp Organic Coffee Grounds (we grind whole beans in our Vitamix)
1/2 tsp Raw Organic Cacao
pinch Pink Salt
Directions:
First, press your cookie of choice into the bottom of the pan. Snickerdoodle, Chocolate Chip, and Chocolate Brownie are all good choices. For this cheesecake I used Chocolate Chip and Chocolate Brownie. Next, combine all of the ingredients together in a bowl and mix until smooth. I made these in a bowl with an electric hand mixer. You can also opt to use a stand mixer. I don't recommend mixing by hand because in the end you want a super smooth mix without lumps.
Next, use a disposable decorator/piping bag to add your filling to the cheesecake pan. I've shared all the best tips about this in the Cheesecake Basics post. Finally, put your pan in the freezer and wait for them to set, or enjoy them right away.
I didn't use anything for garnish on this one. A couple of good ideas: a single whole coffee bean, or drizzled melted chocolate.