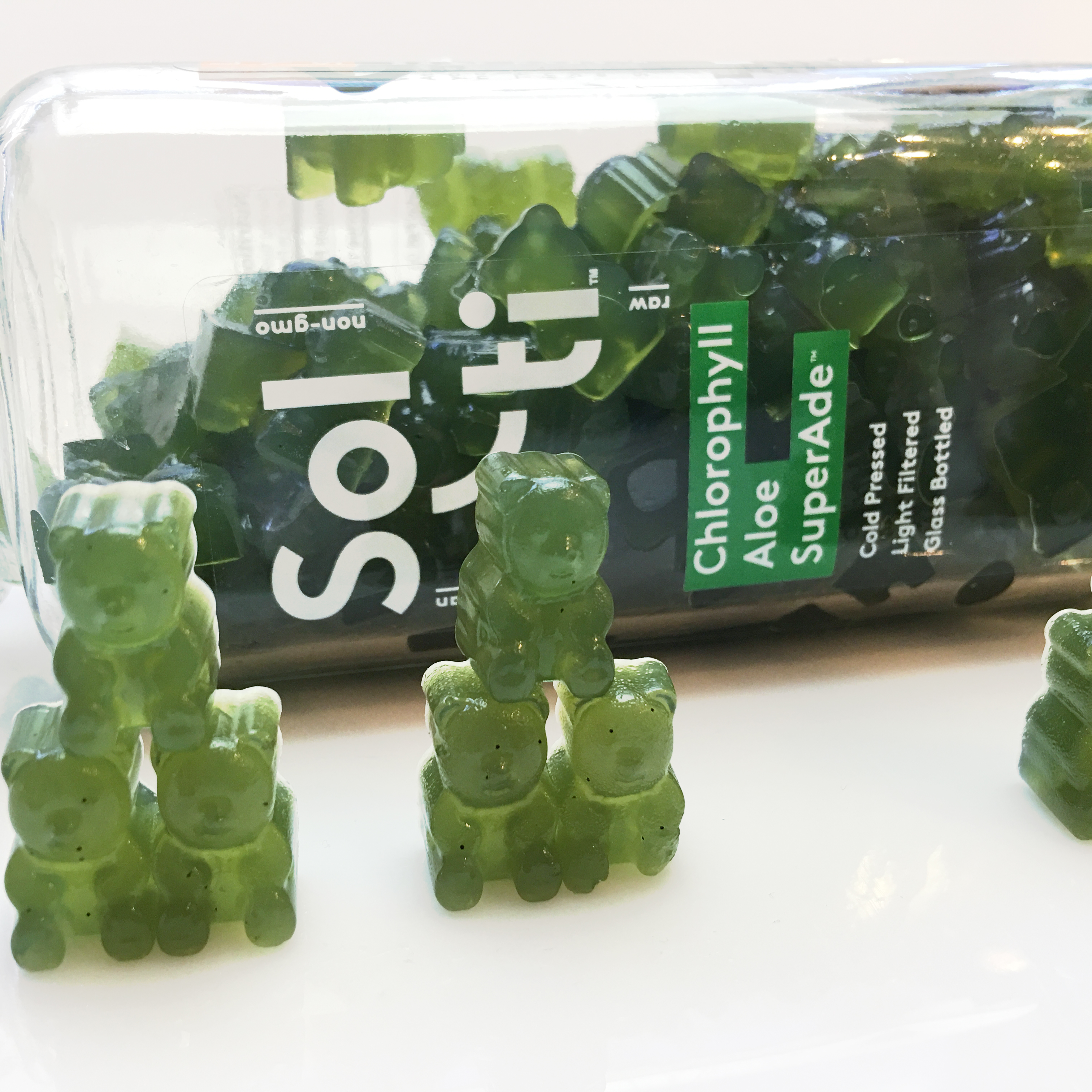 This is the final installment in our gummy bear series that features Solti juices. This was our favorite gummy to eat by far, however, it had some leaking issues after being in the fridge for a while. I've seen this before with these types of ingredients. It's nothing to be concerned about in my opinion, especially if you have a limited range of ingredient options.
Let's talk texture. These were FANTASTIC. They were a cross between a hard gummy, and finger jello. I personally called them gummy bears, but everyone else kept saying finger jello, so I finally had to cave and agree with them. They're very soft to eat, and have a melt-in-your-mouth-like experience. Are they close to a traditional gummy bear? Not even close. Are they amazing if you can't have a traditional gummy bear? Absolutely.
If you can have traditional gummy bears, be sure to check out Krysten's Kitchen green gummy bears. While they're not corn free or vegan, they are one of the healthiest gummy bear alternative recipes out there. Also be sure to check out our Solti Charcoal Lemonade Gummy Bears, and Solti Watermelon Gummy Bears.
Allergy Status: Wheat/Gluten Free, Dairy Free, Egg Free, Soy Free, Nut Free, Peanut Free, Yeast Free, Corn Free, Cane/Refined Sugar Free, Yeast Free, Vegan, Diabetic Friendly, Paleo Compatible, AIP Compatible, GAPs Compatible

Ingredients:
1 Solti Chlorophyll Lemonade
1 1/2 tsp Pectin
1 1/2 tsp Agar Powder
10 tsp Organic Maple Butter (or less if preferred)
Directions:
Bring your lemonade and maple butter to a boil. Add the pectin and agar, and reduce the heat to low as you whisk it in. Be very thorough at the whisking to avoid clumps. Once the mix is completely smooth, transfer it to your gummy bear molds.
The mixture can set at room temperature, however, to make removal easy, we like to freeze our molds for at least 15 minutes. The bears pop out easy, and there's less limb breakage.
Be sure to read the FAQ below.
Our Corn Free Cookbook (also Gluten Free and Top 8 Allergy Free) Is packed with recipes and resources to help you thrive when living with a corn allergy, and/or multiple food allergies. Kathlena, The Allergy Chef, is a severe corn allergic, giving us the unique ability to write a book that's accurate. No corn derivatives, no xanthan gum, and all the details you need to enjoy life as a corn allergic.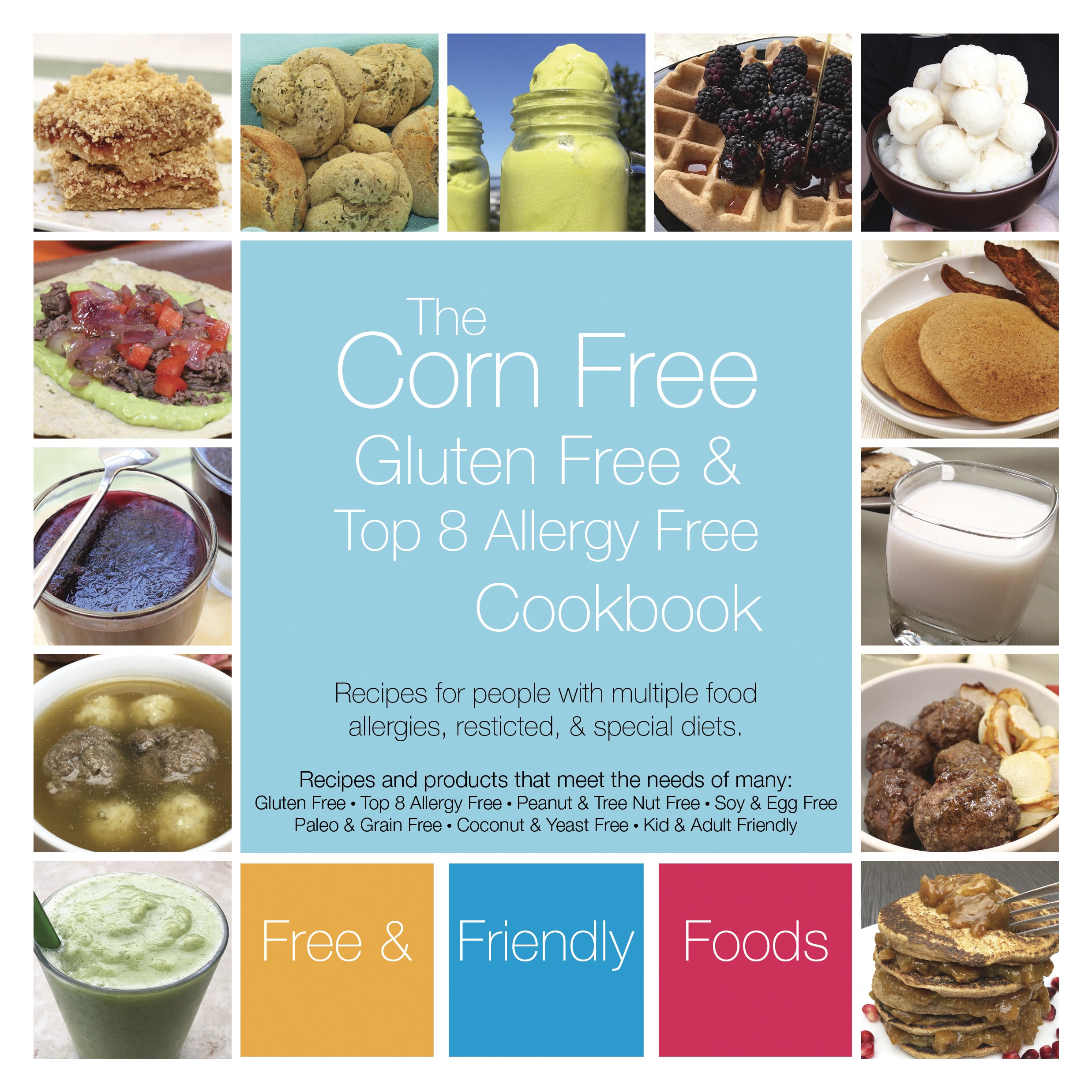 FAQ:
Can I use gelatin?
YES! We can't because of a beef allergy in the house, and we're unable to find a good vegan gelatin that we like. Also, we have a severe corn allergy in the house, and opted for something that everyone could have.
Can I use a different lemonade?
YES! The key is to start with the same amount of liquid for the ratios above. The lemonade is 15.5 ounces.
Do I Really Need That Much Maple Butter?
NO. I'm of the mindset that if you're going for gummy bears, go all the way. You can reduce the maple butter, but it will be a lot less like candy in sweetness/taste.
What if I'm Paleo, AIP, or GAPs?
You can still make a version of this recipe. If you're vegan and any of those diets, then you'll have to decide if you can tolerate pectin and agar. If you're not vegan, use a beef based gelatin powder that's safe for you.