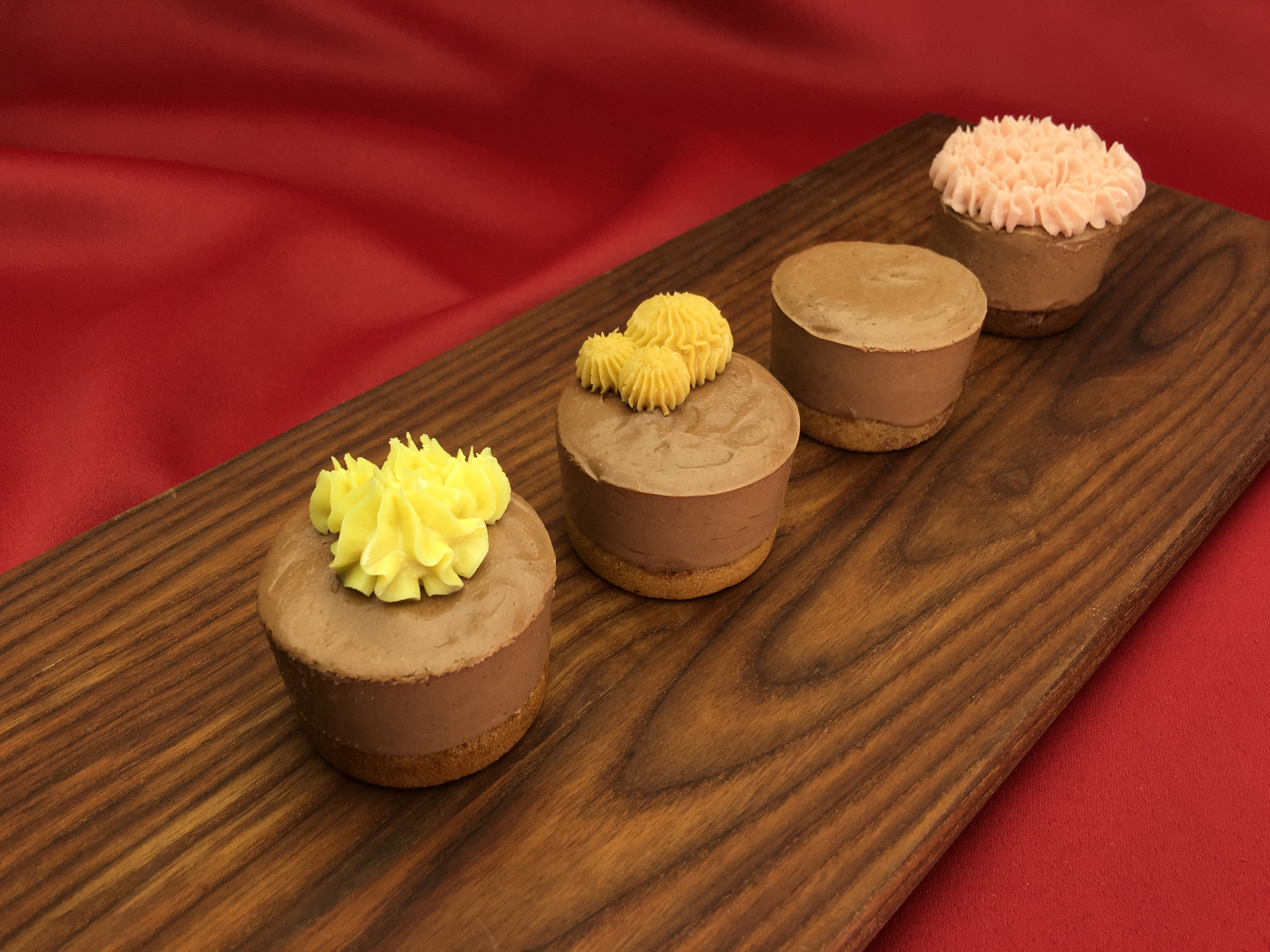 Are you aware of our live online cooking show? It currently streams to Instagram (@TheAllergyChef) and on Facebook (Free & Friendly Foods). During our No-Bake Cheesecake episode of Monday Night Live, I shared all things cheesecake with viewers. You can still view the video on Facebook, and see how easy these are to make.
The Pumpkin No-Bake Cheesecake that was made is the same as the original recipe, however, as I mentioned on the Chocolate No-Bake Cheesecake post, there's a range for the sweetener. What's photoed is the version with less sugar. Click on those links to get the recipes for these two cheesecakes.
On the Pumpkin No-Bake Cheesecake, I used frosting from our Bakery as garnish: Pumpkin, Matcha, and Chocolate. On the Chocolate No-Bake Cheesecake I used Key Lime, Pumpkin, and Peppermint.
Again, the whole point of these No-Bake Cheesecakes is to have FUN. Imagine things that would taste good together and give it a go.