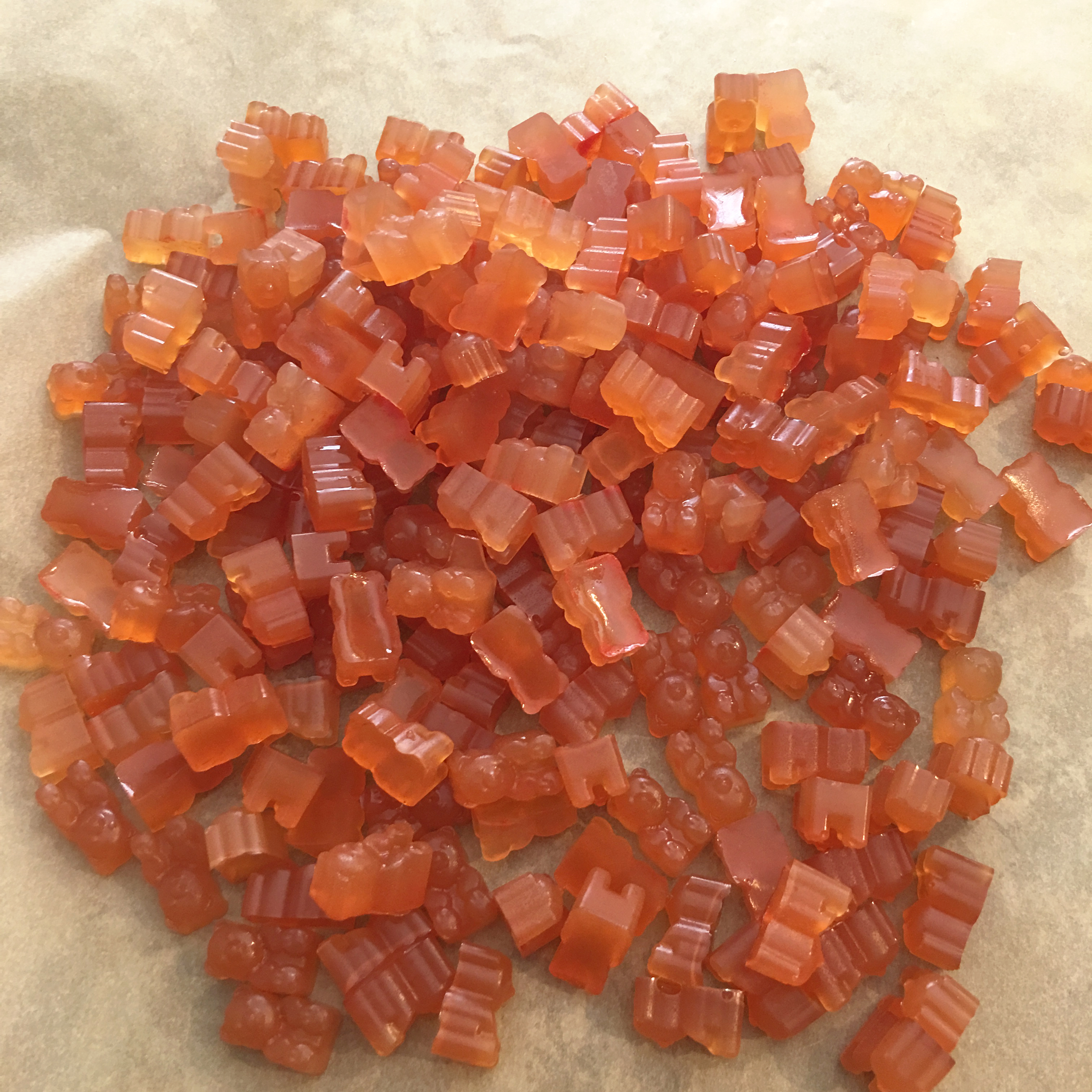 Today I wanted to share some of our gummy bear journey with you, as part of the Solti gummy bear series. We started trying to make Paleo-ish, corn free, gummy bears some time ago. It started with pectin, then we moved on to agar. More than anything, it was all about trial and error, and of course, a little mad science. The Watermelon Gummy Bears pictured below are almost identical in texture to the Charcoal Gummy Bears we shared recently. However, I wanted you to know more about the "failed attempts" that we made, that honestly, were pretty awesome. I'll never forget the excitement we all had when we made the first batch and ended up with something so close to jelly. Our second attempt was much closer to finger jello, like the Green Gummy Bears we shared.
The takeaway here is to never stop trying to make new things, no matter what your food allergies, intolerances, or special diet may be. Find any and every way that you can to get creative, and eventually, you'll get something that works, or better yet, you'll get something awesome that you weren't expecting.
Allergy Status: Wheat/Gluten Free, Dairy Free, Egg Free, Soy Free, Nut Free, Peanut Free, Yeast Free, Corn Free, Cane/Refined Sugar Free, Yeast Free, Vegan, Diabetic Friendly
Paleo-ish Gummy Bear v1 (Makes Jelly!)
8 ounces Happy Moose Juice Organic Pomegranate Juice
3 TBSP Organic Maple Butter
2 tsp Organic Lemon Juice
1/2 tsp Pomona's Pectin
1/4 tsp Xanthan (Authentic Foods, Cabbage Derived)
Paleo-ish Gummy Bear v2 (Made Finger Jello!)
8 ounces Happy Moose Juice Organic Orange Juice
5 TBSP Organic Maple Sugar
1 TBSP Arrowroot
2 TBSP Agar Flakes
pinch Celtic Sea Salt
Here are pictures from our watermelon gummy bears! To make this, we used 1 Solti Watermelon Juice, Organic Maple Butter, and Agar. Simple, and so cool.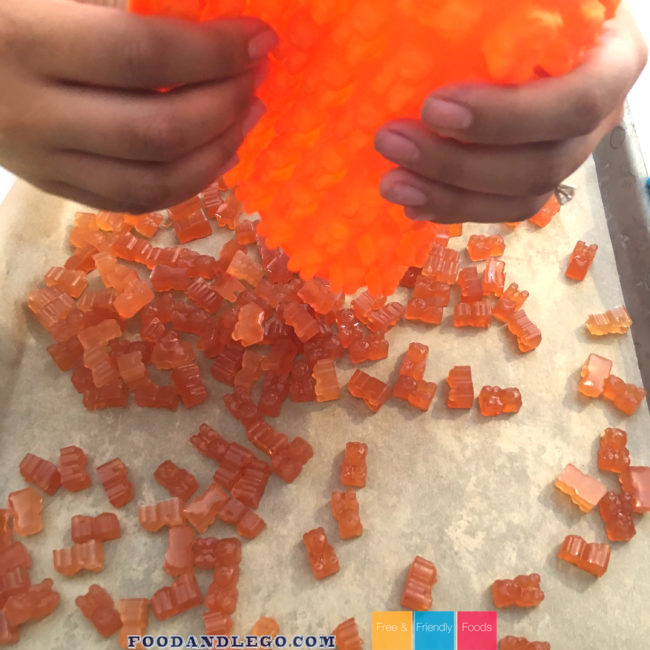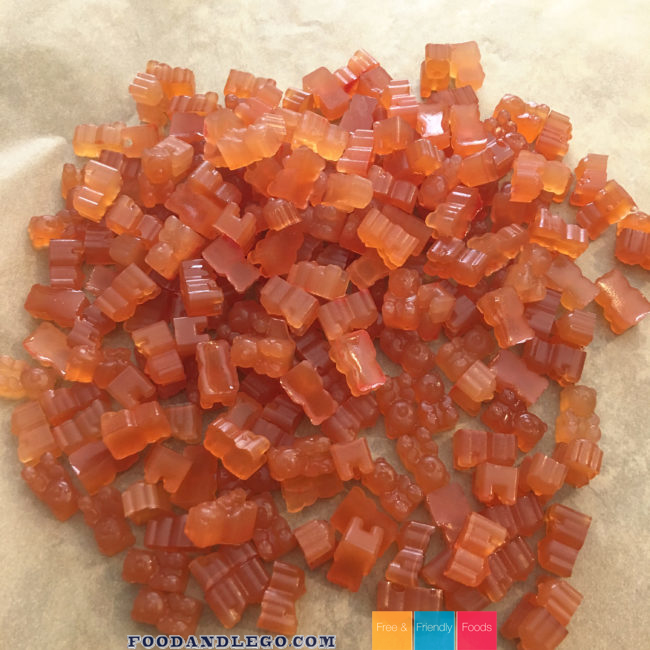 Our Corn Free Cookbook (also Gluten Free and Top 8 Allergy Free) Is packed with recipes and resources to help you thrive when living with a corn allergy, and/or multiple food allergies. Kathlena, The Allergy Chef, is a severe corn allergic, giving us the unique ability to write a book that's accurate. No corn derivatives, no xanthan gum, and all the details you need to enjoy life as a corn allergic.