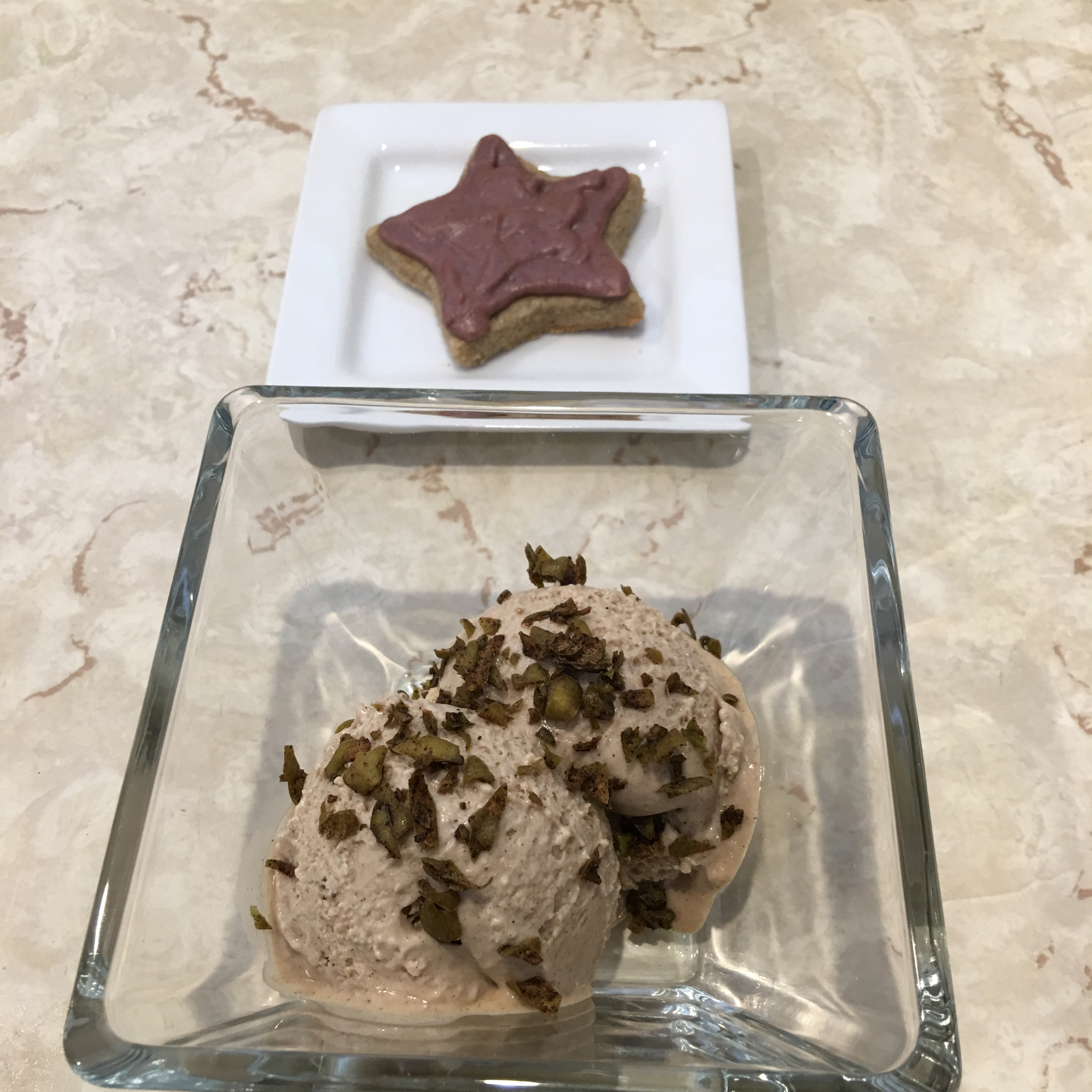 Apple Cinnamon Paleo Ice Cream
So, in thinking about Kid Three, I wanted to make his celebration that much more special. Given the occasion, I thought, what's more American than Apple Pie? Baseball! I crack myself up. I played and coached baseball, and really love it… Back to apple pie. For Patriotic Paleo Star Cookies, I thought it would be fun to make more cliché American food.
This uses an ice cream maker that ha a built in compressor. If you don't have one, you could freeze the water portion as ice cubes, and use that in your Vitamix or blender. You could also try the freezer option that I've read about where you make your mix, freeze it in a container, and come back to it every so often to mix it up.
Allergy Status: Gluten Free, Dairy Free, Egg Free, Soy Free, Vegan Friendly, Paleo Friendly, GAPs Friendly
2 cups Organic Cashews
2/3 cup Organic Maple Sugar
1 tsp Organic Raw Ground Vanilla
1 tsp Organic Vanilla Extract
1/4 tsp Sea Salt
1 tsp Organic Ground Cinnamon
1/8 tsp Organic Ground Nutmeg
1.5 cup Water
For strict Paleo and GAPs, use homemade vanilla extract, or use extra ground vanilla.
Combine all of the ingredients in your Vitamix or blender, then transfer to your ice cream maker. On ours, I simply turn it on and press start, and it's done when it stops spinning around… don't get me started on how much I actually don't like the maker at this time, and missed the return date by one day.
We made a Paleo Green Apple Garnish for topping. To do this, use a spiralizer  to take the skin off of a green apple. Chop the apple skin into lots of small pieces. Mix lightly with flavors of choice (we used raw ground vanilla and maple sugar), and dry it in an oven on parchment paper lined tray. This process took 4 hours on very low heat. The final result yields crispy flavorful apple crunchies.
And of course, what would a recipe post be without pictures?