Archives
now browsing by author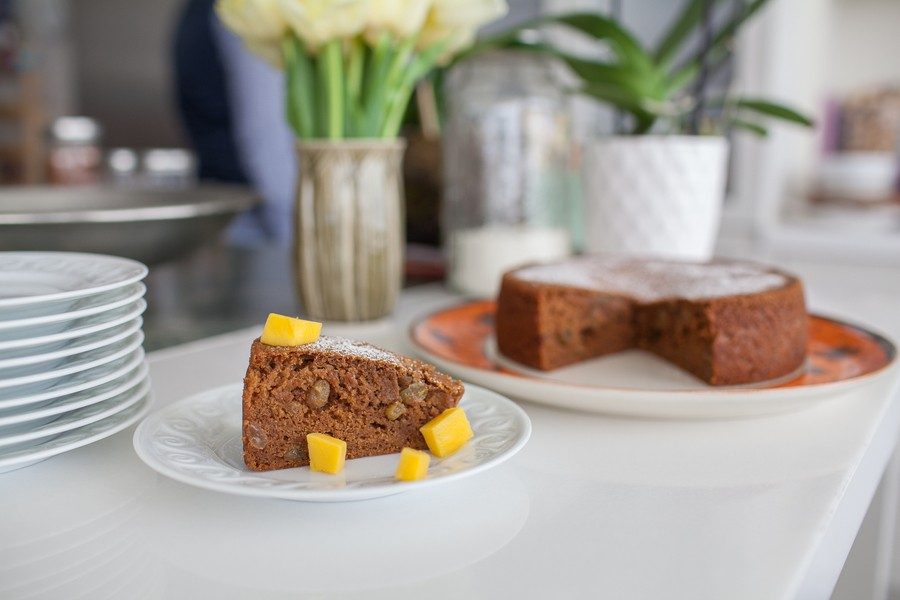 Vegan Mango Spice Cake – Guest Blog Post
Today we have a special treat for you, a guest blog post by Shikha from Veggiecurean. Her site is simply gorgeous, and full of allergy friendly, all vegan, recipes. You can also follow her on Instagram, @veggiecurean. Enjoy!
Who doesn't like tropical fruit? My kids absolutely love mangoes, so much so that we often have mangoes in all three major meals of the day — in our smoothies for breakfast, in our salads for lunch, and in our Thai curry for dinner. It seems like I can never buy enough mangoes at the store!
It became obvious to me that my kids wanted to add mangoes to their dessert, too, specifically in the form of cake, their favorite kind of dessert. So, being the amazing mother and spice queen that I am, I decided to make a Vegan Mango Cake and add a spicy ginger kick to it.
Allergy Status: Dairy Free, Egg Free, Soy Free, Nut Free, Peanut Free, Yeast Free, Vegan Read More