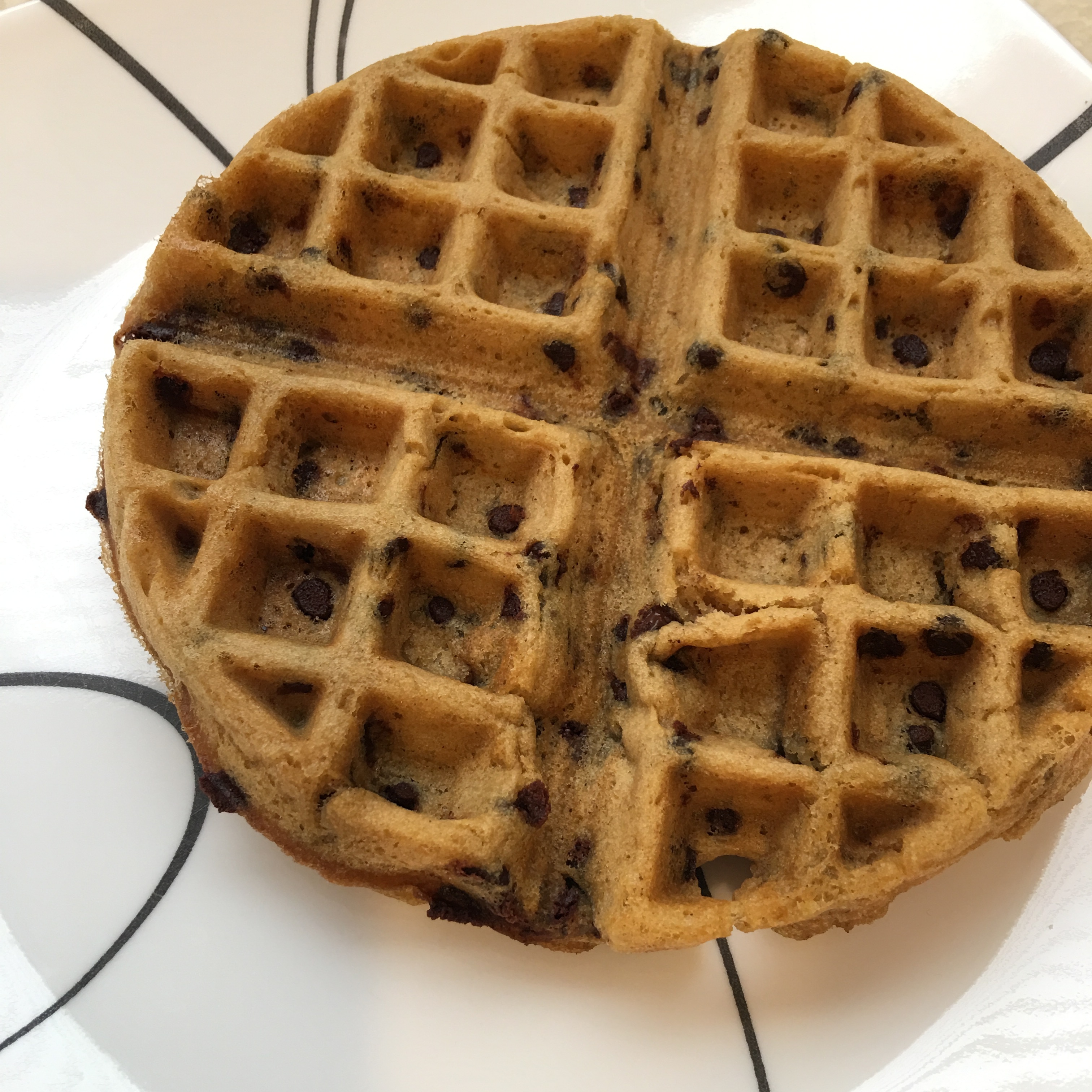 Sometimes, I really feel like the kids are messing with me. I'll make something, and it will be my first attempt, and they rave over it. I really think they're joking. This was one of those times. Other times, I think have it SO right in my head. I have my long and drawn out foodie title, and nope. No one likes it. You know the saying, it's falling on deaf ears? I feel like some of my greatest creations have fallen on deaf taste buds. They can't hear the nuances of delicious that's been crafted with love. I digress. Back to the tasty waffles. Here's the recipe. I'm certain you (and your kids) will enjoy.
Allergy Status: Wheat/Gluten Free, Dairy Free, Egg Free, Soy Free, Nut Free, Peanut Free, Cane/Refined Sugar Free, Sesame Free, Legume Free, Diabetic Friendly, Vegan, Yeast Free Compatible, Corn Free Compatible
For Corn Free: Source safe ingredients, and use an alternative egg substitute.
For Yeast Free: Use a safe egg substitute
Ingredients:
8 TBSP Dairy Free Butter, room temperature
Buttermilk Substitute: 2 cups Milk of choice + 8 tsp Organic Apple Cider Vinegar
2/3 cup Organic Maple Sugar
1 TBSP Baking Powder
1 TBSP Vanilla Extract
3 tsp Follow Your Heart Vegan Egg Substitute, or 1 egg
1 1/3 cup Enjoy Life Mini Chocolate Chips
1 tsp Baking Soda
1/2 tsp Sea Salt
1 cup Sorghum Flour
1/2 cup Potato Starch
1/4 cup Arrowroot
1/4 cup Millet Flour
1/4 tsp Guar Gum
A Note About Flour Substitutes:
If you have a go-to substitute, or can have wheat, use 2 1/4 cups. Guar is a binder, similar to xanthan, so don't add it if your blend already has a binder mixed in.
Directions:
Combine your buttermilk substitute ingredients and allow it to sit for at least 5 minutes. I usually let it sit a little longer than that, while I pull together the other ingredients. Next, cream your butter and maple sugar together in a stand mixer using the paddle attachment. Scrape down the edges, and mix again. If it's been at least 5 minutes since you made the buttermilk, add the egg substitute to it. This will serve as the needed liquid for the powdered egg replacer. Next, add your dry ingredients to your mixing bowl, except for the baking soda and baking powder. Mix well, then add in the baking soda, baking powder, and buttermilk. I prefer to allow it to bubble and fizz a little bit before mixing it slowly (as to not make a mess). If you haven't already added the chocolate chips, please add them. They're critical 🙂
To cook, use your waffle maker, and make these as you normally would.
Batter Tip: Mix the batter each time before scooping it out to make your waffle. This helps reincorporate the chocolate chips, as they have a tendency to sink to the bottom of the bowl.