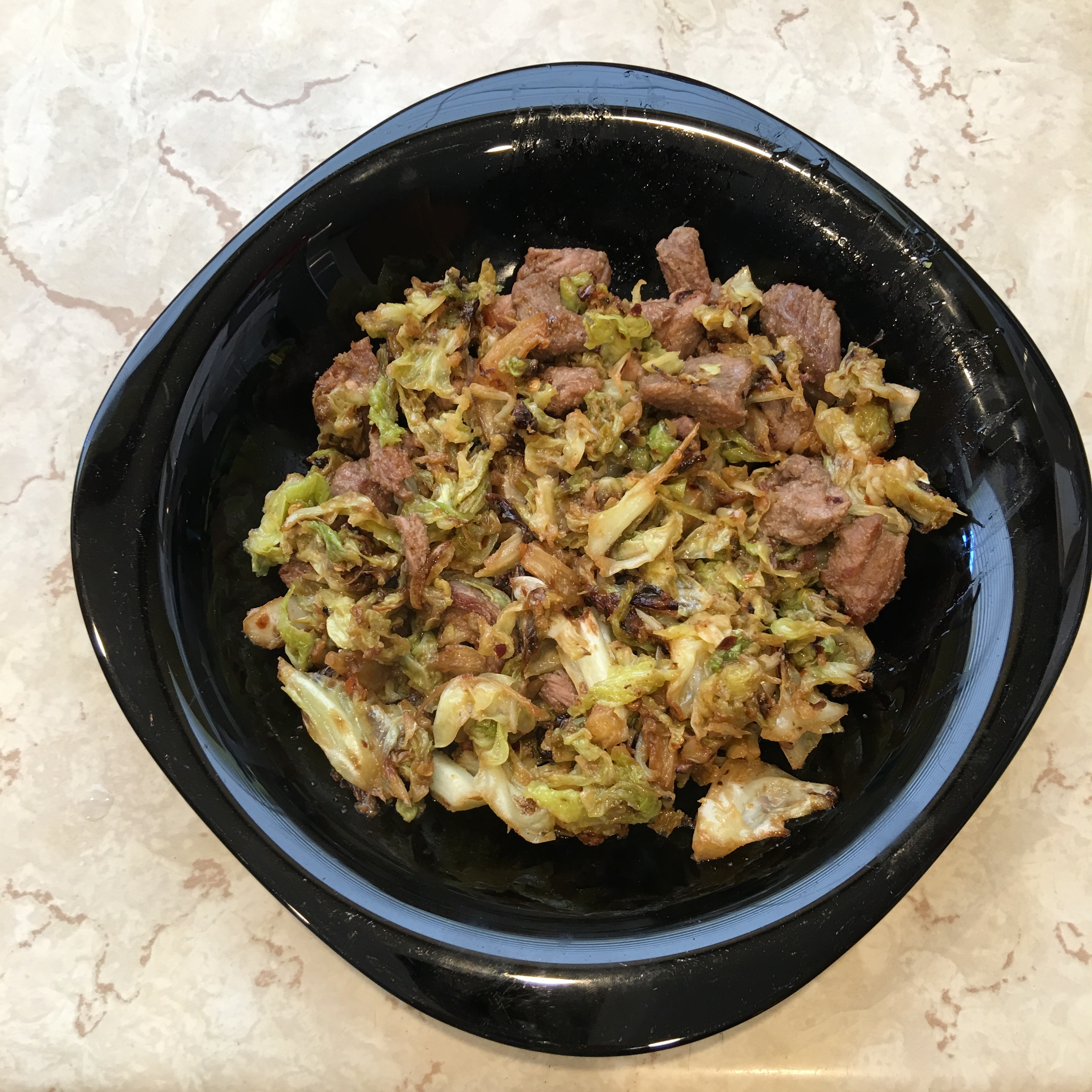 Cabbage and Lamb
I was trolling around the internet one day, and saw a cool idea for fried cabbage. I've never done anything like that, and of course, didn't bother to read the recipe. I have a tendency to do that, look at pictures and move along. So I was on Good Eggs one day, and one of my safe farms was offering Organic Cabbage. I totally bought some, remembering the picture I had seen. When it arrived, I peeled back all of the outer layers (It's an unfortunate safety thing that all Corn Free people seem to do), and ate a piece. STOP THE PRESSES. It was sooooo good. I had never had such good raw cabbage before. It was sweet, juicy, crunchy, everything you could ever hope for.
If I could go back and do anything differently, I would tell you to start with the meat first or add the cabbage at the same time. I made the mistake of starting with the cabbage alone because I was unsure of how long it would take to cook. I was on the verge of burning it. in the end.
Allergy Status: Gluten Free, Dairy Free, Egg Free, Soy Free, Nut Free, Corn Free, Paleo, GAPs, AIP
Ingredients:
7.5 ounces Organic Napa Cabbage Leaves, roughly chopped
3 TBSP Organic Extra Virgin Olive Oil
1/2 tsp Organic Crushed Red Pepper crushed red pep
1/2 tsp Himalayan Pink Salt pink salt
3 oz Lamb Stew Meat, cut into small bite sized pieces
1 tsp Organic Onion Granules
Heat a pan on medium-high heat (375) and add 2 of the 3 TBSP of your olive oil. This is where I added the cabbage alone. You could add both meat and cabbage if desired. Add 1/4 of the pink salt, and the crushed peppers, and allow the cabbage to cook for 5 minutes. Push it around so it doesn't burn on one side. Add the lamb, the rest of the oil and salt, and the onion. Continue to push the mix around so it doesn't burn. When the meat is cooked to your desired level of done-ness, it's ready to be devoured. Both Kid Three and I really enjoyed this dish, but it was a little on the spicy side.