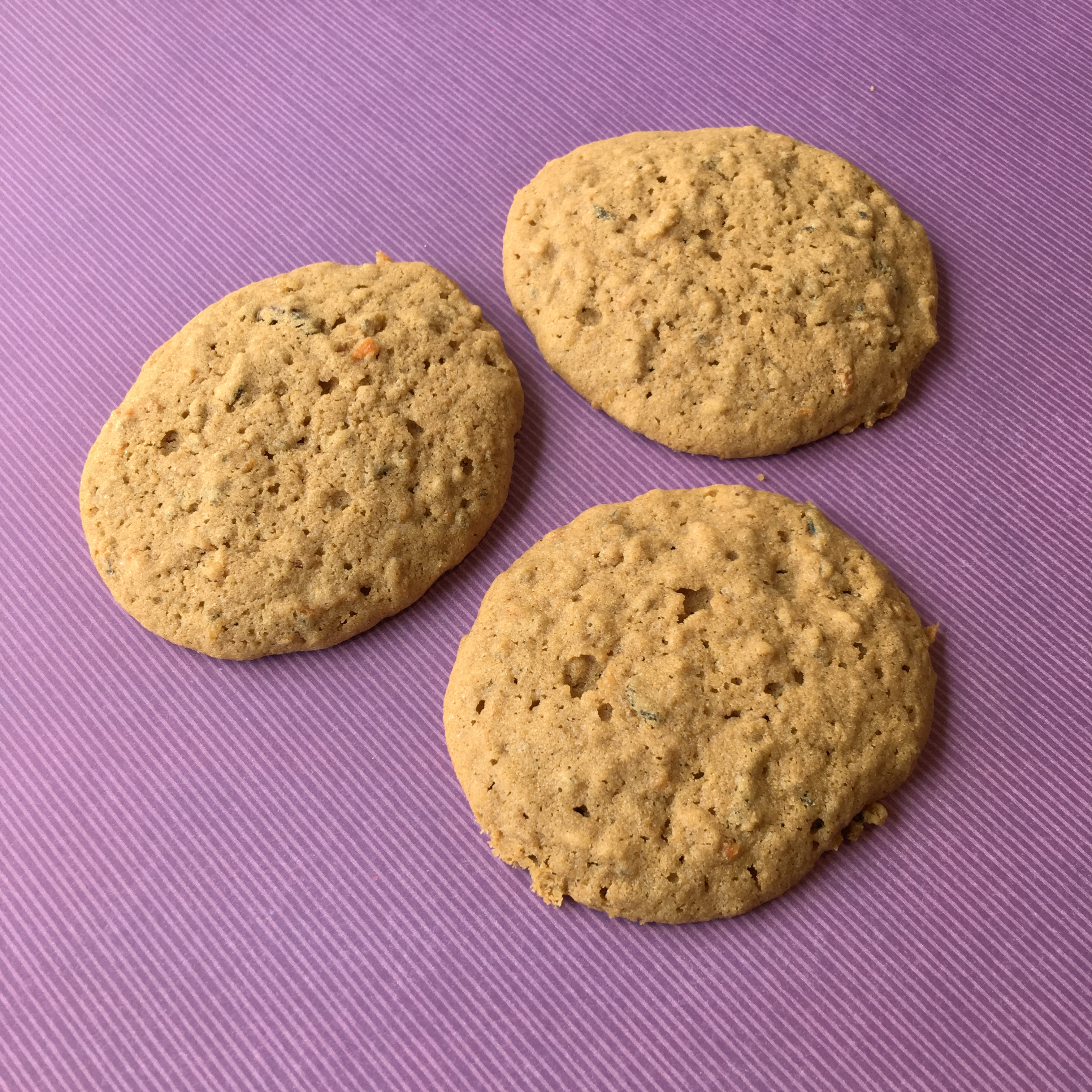 When I was experimenting with carrot cake, the thought came to me: cookies! What if I could take the essence of carrot cake and morph it into a cookie? I mean, who doesn't like cookies, right? My first thought was that I wanted to have something similar to a ginger snap, a little on the harder side of life. Instead, I ended up with something that's a lot like Citrus Cloud Cookies (in our Sweets and Treats volume one book). Then, something really cool happened. They fell apart. As they aged, the more delicate they became, and that's when I knew this was the coolest crumble ever. It's a new thing I'm going to be telling everyone about. The crumbles are awesome on top of ice cream, or as a garnish on the Carrot Cake Cupcakes. See, not too bad, right? But seriously, if you make these, be gentle and kind to them, and eat them fresh, unless you plan on using them as a crumble.
Allergy Status: Wheat/Gluten Free, Dairy Free, Egg Free, Soy Free, Nut Free, Peanut Free, Yeast Free, Sesame Free, Legume Free, Low Histamine, Vegan, Corn Free Compatible
We've shared the full recipe and more on our RAISE Membership Platform. Head over and join today.