Holiday Recipes
now browsing by category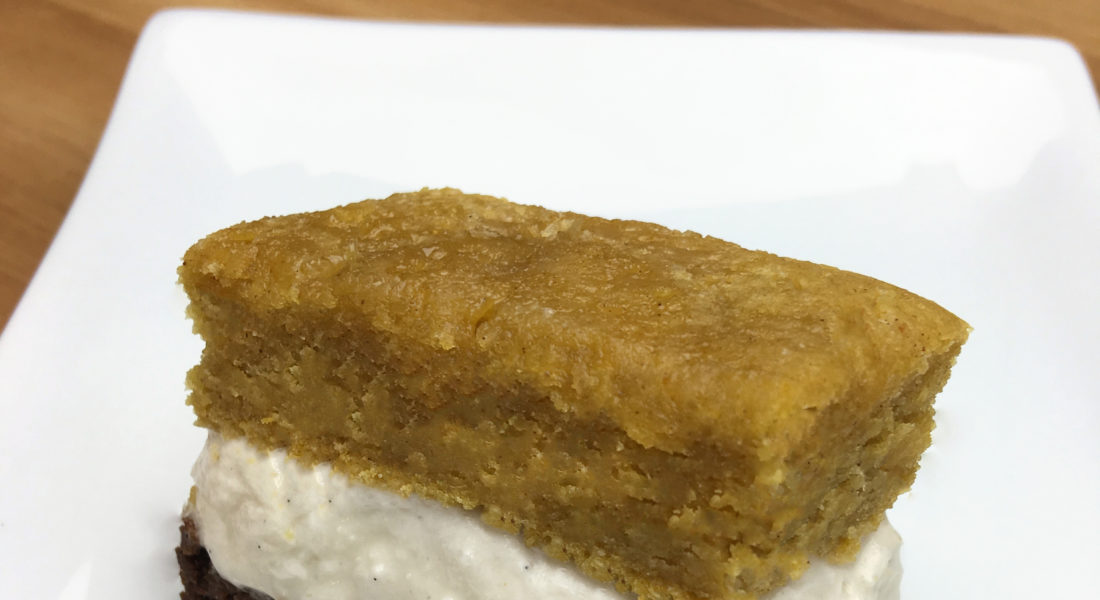 Pumpkin Brownie Bars
It's that time again! Time to start creating all things pumpkin flavored. This is our first of many new pumpkin recipes. Be sure to check back for our savory pumpkin pasta, pumpkin truffles, pumpkin ice cream, and pumpkin freezer sandwiches.
These pumpkin brownie bars came about as we were working on our candy bar project. The "cake" layer of our candy bar has been deemed amazing. With that in mind, I knew we had to try other flavors to see what would work. Rather than make a pumpkin candy bar (yes, I seriously considered it), I opted for a brownie bar just for fun.
If you're dairy, tree nut, and coconut free, you may need to make your own ice cream at home. Making vanilla ice cream at home using an ice cream maker with a compressor is super easy, and very tasty. You'll need to have a safe milk base, such as Good Karma Foods Unsweetened Flax Milk, or something homemade. We make homemade oat milk ice cream that's top 8 free and corn free using the fresh oat milk that we make for our bakery. Now that you know some of the story behind this creation, on to the recipe!
Allergy Status: Gluten/Wheat Free, Dairy Free, Egg Free, Soy Free, Nut Free, Peanut Free, Yeast Free, Vegan Read More