Pork
now browsing by category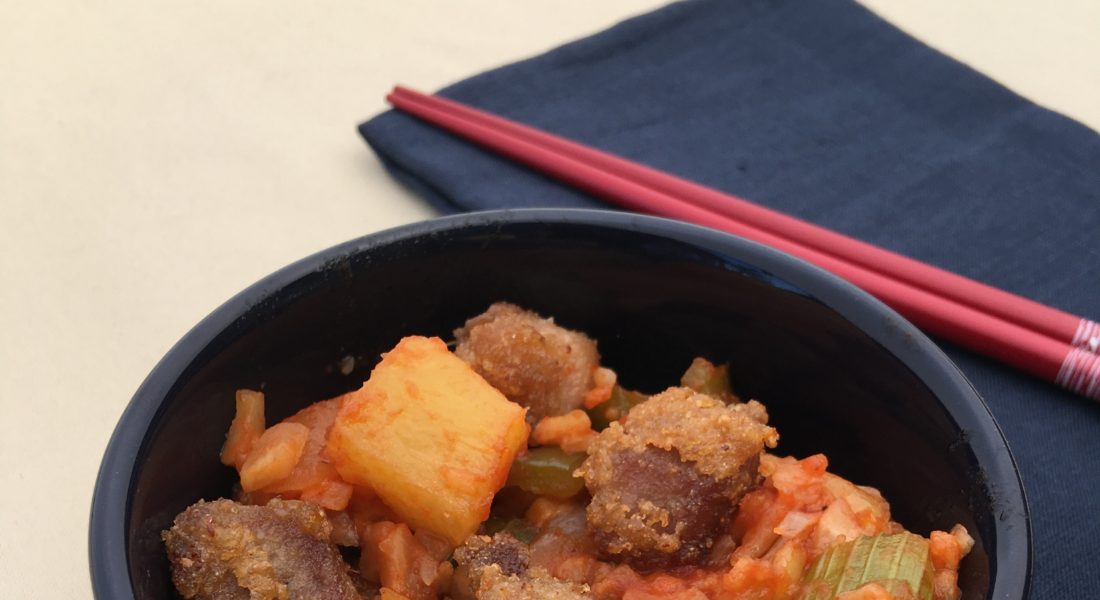 Grain Free, Allergy Friendly, Sweet & Sour Pork
I have been having SO much fun experimenting with the Cascadian Farms frozen cauliflower rice product. I think it's been out for a while, but only newly available in our area. Whole Foods also has a similar product, however, it's made in a shared facility, and isn't safe for Kid Two. This new product though, it's very interesting! When we make cauliflower rice at home, there's a much more organic texture about it. The frozen package seems to have somewhat uniform square pieces of cauliflower.
I was working on a different project when this idea came to me – an allergy friendly sweet and sour pork. First, I thought I would about it in the tradition way, then I reminded myself of how much I love to go about things totally different. I have yet to see a clean, grain free, version of sweet and sour pork, and set out to make that a reality. When I made it, I was afraid I had gone a bit too far and no one would like it… They ate it all in one go. I think it's safe to say this is a delicious recipe 🙂
Allergy Status: Gluten/Wheat Free, Grain Free, Dairy Free, Egg Free, Soy Free, Nut Free, Peanut Free, Yeast Free, Cane/Refined Sugar Free, Corn Free, Paleo, GAPs Compatible, Diabetic, SCD Compatible
For Corn Free: Source safe ingredients, especially the bell pepper, and pineapple.
For SCD: Use organic date sugar instead of organic maple sugar, and use an appropriate flour such as coconut.
For GAPs: Use the proper flour and omit the cassava and tiger nut. Read More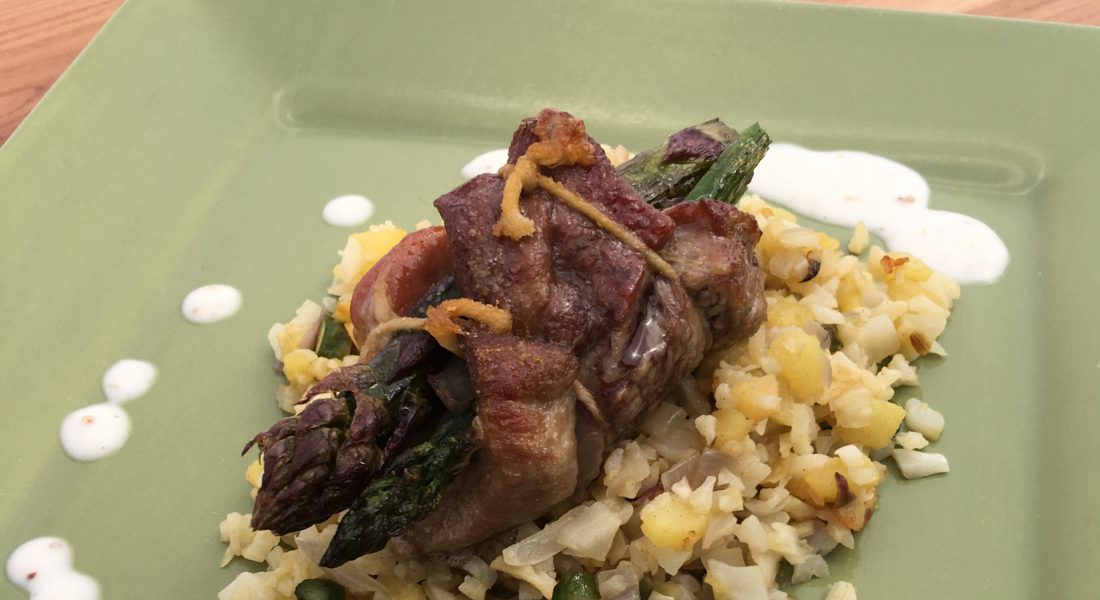 Allergy & Grain Free Veggie Stuffed Pork & Cauliflower Rice
We teamed up with Bentology to bring you this recipe (and another that will be posted soon). They have a really great lunch product you may enjoy. The premise is that it helps with portion control. Their bento-style lunch box comes with 5 containers, each with an image of what should go inside, such as vegetables. It's a great visual reminder for adults who want to eat healthy. I personally like simply because it's bento-style. Be sure to check out our Instagram account, @theallergychef, for a giveaway of their product.
Allergy Status: Gluten/Wheat Free, Dairy Free, Egg Free, Soy Free, Nut Free, Peanut Free, Yeast Free, Cane/Refined Sugar Free, Paleo, Diabetic, AIP, GAPs, SCD Compatible, Corn Free Compatible, Low Histamine
For SCD: Drizzle organic honey or organic date sugar instead of organic maple sugar
For Corn Free: Source safe ingredients. You will need to investigate any packaged condiments, or make your own. Read More