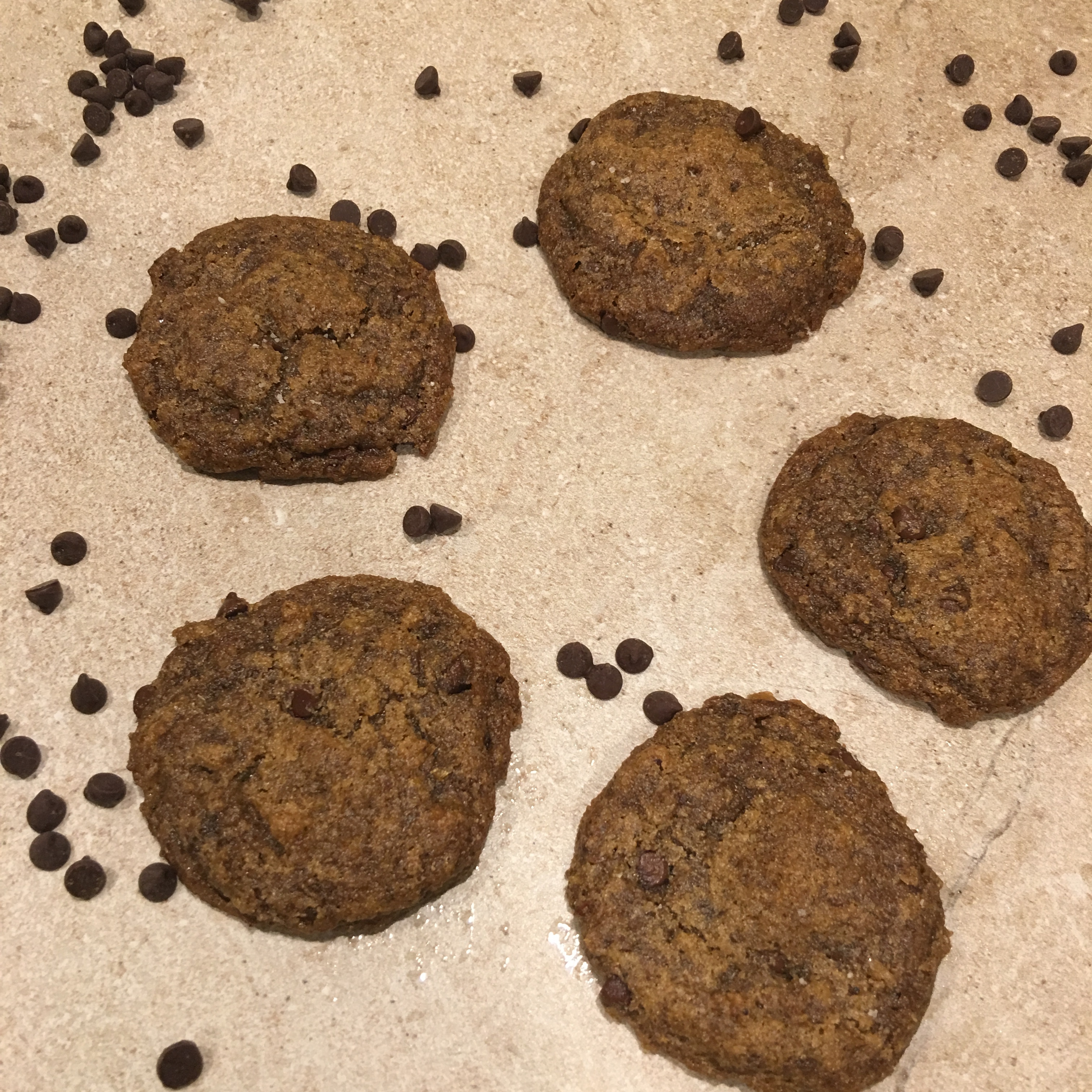 Chocolate Chip Cookies (CORN FREEEEEEEEE)
I made these late one night, and had the kids try them, thinking they may be so-so, especially since I didn't use ingredients they're use to in their cookies. Turns out, I was WRONG. In fact, Kid Three has declared these to be his new favorite cookie and dessert. He seriously wanted more. I thought he was messing with me (as I always think) but alas, they were all gone the same night I made them. So, gather round, and enjoy a new take on chocolate chip cookies!
Allergy Status: Gluten Free, Wheat Free, Dairy Free, Egg Free, Soy Free, Nut Free, Peanut Free, Corn Free, Yeast Free, Paleo Compatible Vegan
For Paleo: Use the appropriate fat and chocolate of choice
For Corn Free: Be sure each ingredient is safe for you.

Ingredients:
3/4 cup Organic Maple Sugar
3 TBSP Shortening (or oil/fat of choice)
1 TBSP Flax + 2 TBSP Water
1/4 cup Chocolate Chips (or if you have a safe chocolate bar, cut it into small pieces)
1/4 tsp Sea Salt
1/4 tsp Cabbage derived Xanthan (Authentic Foods)
1 tsp Raw Organic Ground Vanilla
1/4 tsp Baking Soda
1 TBSP Water
2/3 cup Cassava Flour
1/3 cup Organic Tigernut Flour
Mix your ingredients together. If you feel it's a bit too thick for your tastes, add more water, 1 teaspoon at a time. Bake your cookies at 350 for 12 minutes, and enjoy!
The Allergy Chef
October 20, 2016
Cookies, Corn Free, Dairy Free, Egg Free, Gluten Free, Nut Free, Paleo, Peanut Free, Soy Free, Vegan, Wheat Free, Yeast Free
Desserts & Sweet Treats, Gluten Free & Dairy Free, Gluten Free Vegan, Nut Free Paleo, Paleo, Paleo - Vegan, Recipes, Top 8 Free, Vegan
One Comment »