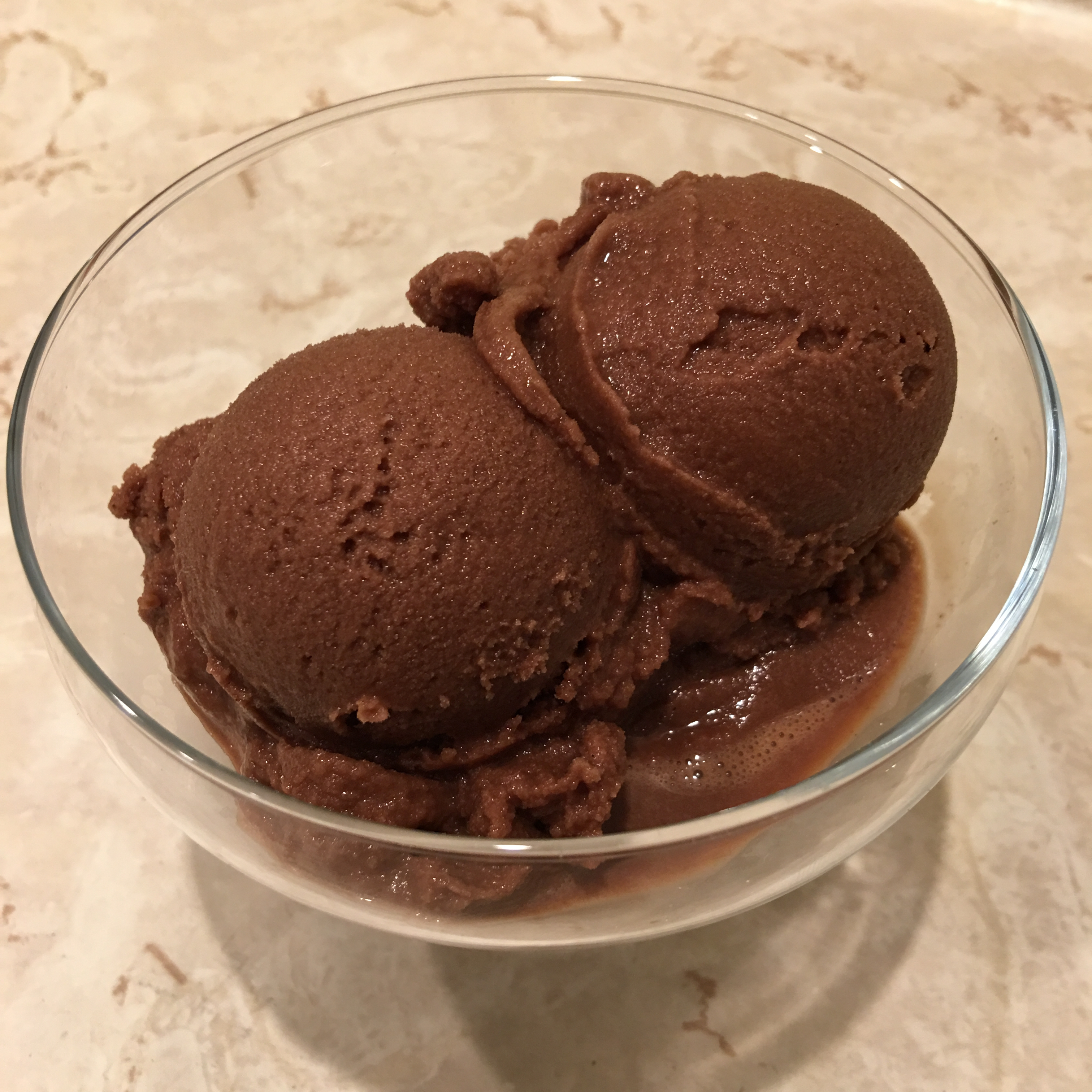 What's a three course meal without dessert? When I knew what allergens I needed to avoid, I dug deep to come up with this. @chronically_kota misses chocolate ice cream, and hopefully this will hit the spot. Here's what we found to be interesting. We're calling it more of a sorbet because I used coconut milk that was more like a coconut water. It's the Pacific Organic brand, but it was very watery, unlike the kind you buy the can, which has the fat layer on top. To achieve a more creamy, ice cream like texture, opt for the kind in a can if you have one that's safe for you. That extra fat is what will make the greatest difference in the final texture.
Allergy Status: Wheat/Gluten Free, Dairy Free, Egg Free, Soy Free, Peanut Free, Yeast Free, Corn Free, Sesame Free, Legume Free, Nightshade Free, Vegan
For Corn Free: Source safe coconut milk.
Ingredients:
2 1/4 cups Organic Unsweetened Coconut Milk (we used one that was on the watery side)
1/4 cup Organic Raw Cacao raw cacao
1/2 cup Organic Sugar
1 TBSP Organic Vanilla Extract
A bit less than 1/8 tsp Authentic Foods Cabbage Derived Xanthan Gum, or Guar Gum
Directions:
Combine your ingredients in your Vitamix or blender, then transfer to your ice cream machine. We use one that has a built in compressor, which is nice. However, you can use any style, including the freezer method. Technically, you won't die without the gum. It's a binder, and since we used an ice cream machine, it helps in the long run. However, if you're using the no churn freezer method, it won't make a huge difference in the end.
If you don't have access to an ice cream machine, and want to avoid the freezer method: freeze most of your coconut milk in ice-cube trays. Once frozen, blend all of the cubes, a little of the liquid, and all of the other ingredients. You're essentially making a sorbet/smoothie with this method.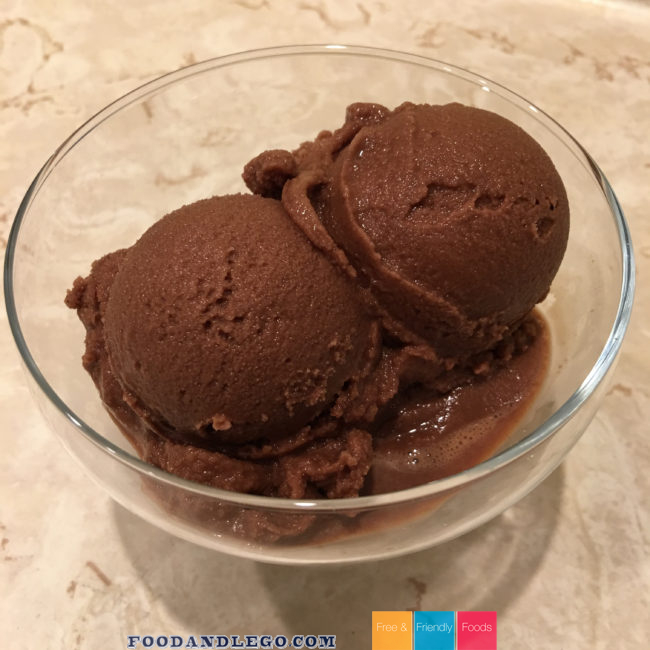 Our Corn Free Cookbook (also Gluten Free and Top 8 Allergy Free) Is packed with recipes and resources to help you thrive when living with a corn allergy, and/or multiple food allergies. Kathlena, The Allergy Chef, is a severe corn allergic, giving us the unique ability to write a book that's accurate. No corn derivatives, no xanthan gum, and all the details you need to enjoy life as a corn allergic.