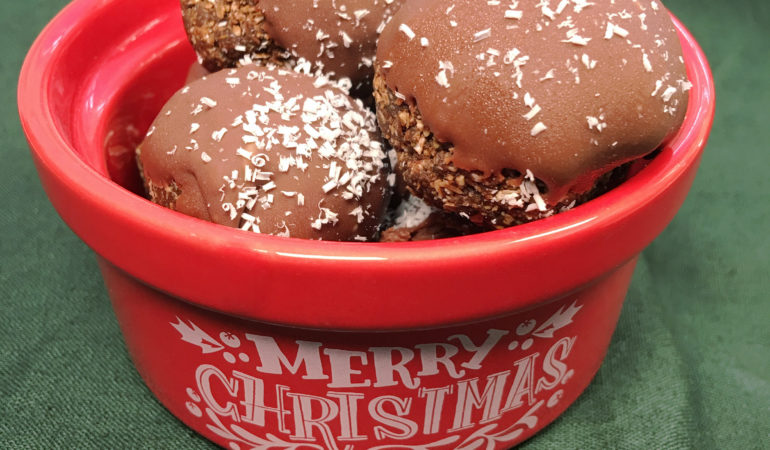 We posted this recipe on our new RAISE Membership Website, and wanted to share it here as well. If you're not already a RAISE Member, join today for loads of exclusive recipes, allergy seminars, and SO much more.
Are you familiar with Moringa? If not, take a few minutes to learn about it's amazing health benefits. We recently worked with the brand Me Moringa, and I'll tell you why: they're strict control of the allergens. It's very common for some types of supplements and products (looking at you cacaco) to be sourced from several farms. General speaking, companies that are creating an end product that includes such an ingredient have a few favorite brands/farms they order from. However, this can get tricky when you're aiming for a consistent product. That's what makes Me Moringa so special. They own the farm!! And they have the processing facility on the farm. It means that when you buy their moringa powder, you're getting it from One. Clean. Place. Are you doing a happy dance yet?
For someone like myself with so many severe food allergies, finding gem companies like these is a real must. Now, on to delicious, organic power balls.
Allergy Status:
Wheat/Gluten Free, Dairy Free, Egg Free, Soy Free, Nut Free, Peanut Free, Yeast Free, Corn Free, Cane/Refined Sugar Free, Sesame Free, Legume Free, Nightshade Free, Allium Free, Diabetic Friendly, EOE Friendly, Vegan
Ingredients:
200g Organic Gluten Free Rolled Oats
6 TBSP Organic Maple Syrup
40g Organic Cacao
3 TBSP Organic Golden Flax Meal
10g Organic Moringa Powder
1 tsp Organic Vanilla Extract
1/4 tsp Sea Salt
30 drops Organic Peppermint Extract (your mileage may vary)
Organic Chocolate Chips and White Chocolate for Topping (optional)
Ingredient reminder:
While you don't have to use the same brands as we do, it helps if you want to have super accurate results. If you're new to food allergies and you're not sure where to start when shopping, check out the Items In Our Kitchen, as well as our Safe Products Lists (top 8 free list and corn free list).
Directions:
Do you know what I LOVE about making power balls??? If you answered "Why Kathlena, it's because of how EASY they are to make" then you'd be 1000% correct. Like ice cream and smoothies, power balls are great for busy families. Here we go!
Add all of your ingredients to your food processor. Process until smooth. About the peppermint extract- no two are created the same. Different brands will have different notes and intensity. Start with a small amount of drops and work your way up to a level that's pleasing to you. We used a small cookie dough scooper to portion these out. Roll your portions into balls, and enjoy.
If you'd like to go the extra step to get your power balls like the ones pictured… Place your rolled power balls on a plate and freeze for an hour. Next, using a double boiler, melt down chocolate chips of choice. Dip your frozen power balls into the melted chocolate. This will allow the chocolate to set very quickly. If you're shredding white chocolate, you'll have to do so after every two to three power balls, as the chocolate will set and the shreds won't adhere as well.
Pictures!