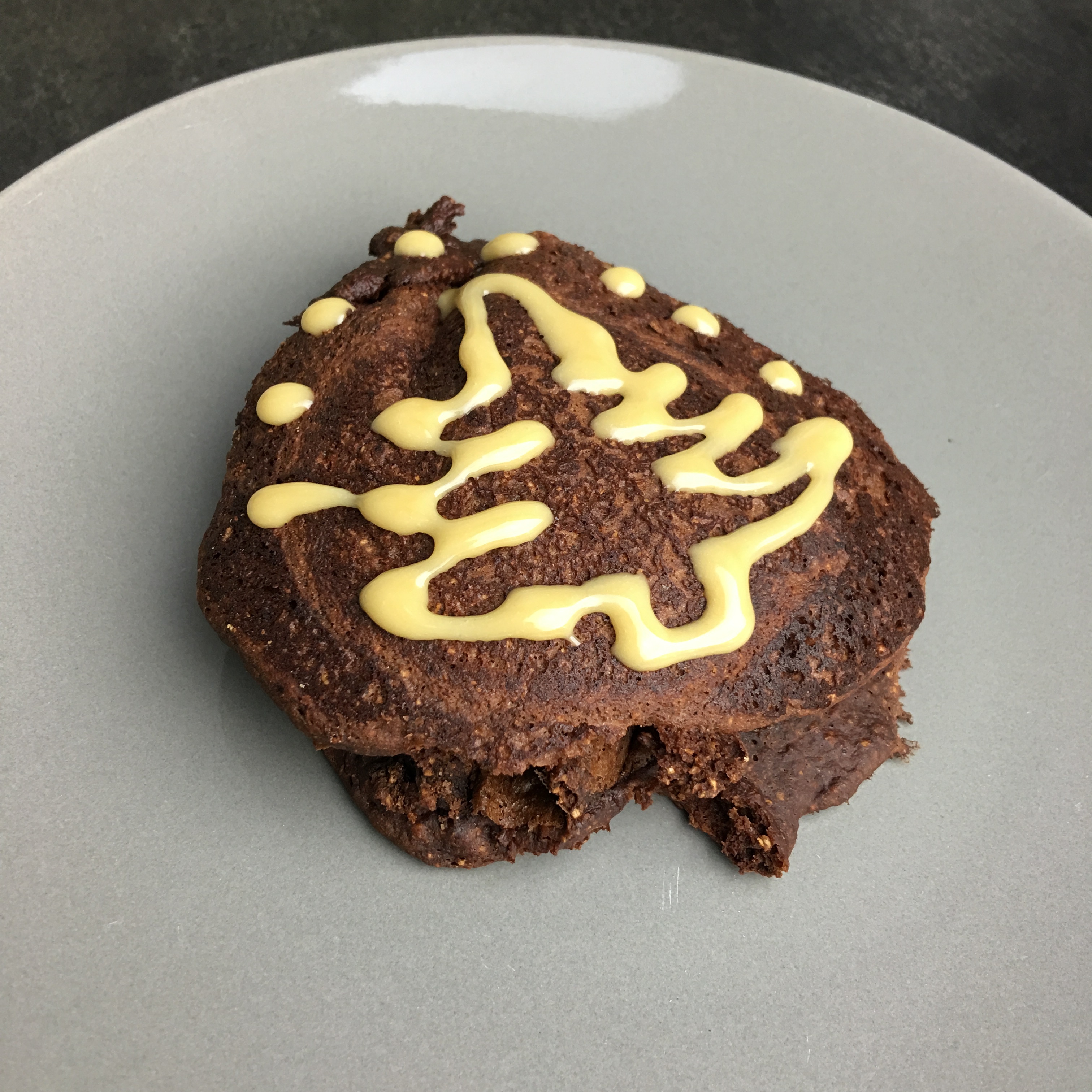 CORN FREE Chocolate Pancakes
Remember the collaboration with Hannah from Purely Positive Foods last month? Well, in addition to making an apple pancake, we also made Chocolate Corn Free Pancakes. I for one am so excited about these, and everyone who tried them was more than happy to gobble them up. Are they like a traditional pancake? Not even close. Are they safe to eat? Yes, and that's what I focused on for this recipe.
I feel it's important to say that sometimes, when crafting allergy free food, especially corn free, you have to forget what you know about taste and texture, and learn to revel in the safety of the food first. From there, start tweaking and enhancing until you find what you like. The journey is long, but the reward is great.
Allergy Status: Gluten Free, Wheat Free, Dairy Free, Egg Free, Soy Free, Nut Free, Peanut Free, Yeast Free, Corn Free, Refined Sugar Free, Vegan, Diabetic, Paleo Compatible
For Paleo: Baking powder is optional. If you omit, add a little organic apple cider vinegar to help with lift.
Ingredients:
1 cup Organic Tigernut Flour
1/2 cup Arrowroot
1/2 cup Organic Raw Cacao
2/3 cup Organic Maple Sugar
1/2 tsp Celtic Sea Salt
2 TBSP Organic Flax + 4 TBSP Water
1/2 tsp Baking Soda
1 TBSP Baking Powder (Hain brand is CF)
6 – 8 ounces water, depending on your desired thickness
Start by combining your flax and water, and set it aside. Allow it to gel, and this will be the egg replacer. If you have safe eggs that you can have, use those instead. You can also use other commercially available egg replacers, however, with this recipe, I put the Corn Free status first, so flax was the best option. The potato starch and liquid egg is also a good option in this situation.
Next, combine all of your dry ingredients. Add in the flax egg and water, and mix again. I ended up using the full 8 ounces of water. You can use more, or less, depending on the final results you're aiming for.
Now for the secret weapon, key to success: use a non-stick pan that's white. A dark non-stick pan cooks faster than its white counterpart. The mix I've created with tigernut requires a longer cook time than the average pancake. However, in dark non-stick pans, they burn before they've really cooked in the middle. Personally, I'm a huge fan of under-cooked pancakes, but I know not everyone agrees with that. If you have a safe, white non-stick pan, that's they key to having a longer cook time.
After making several pancakes, I opted to make little designs with organic maple butter. Happy eating!