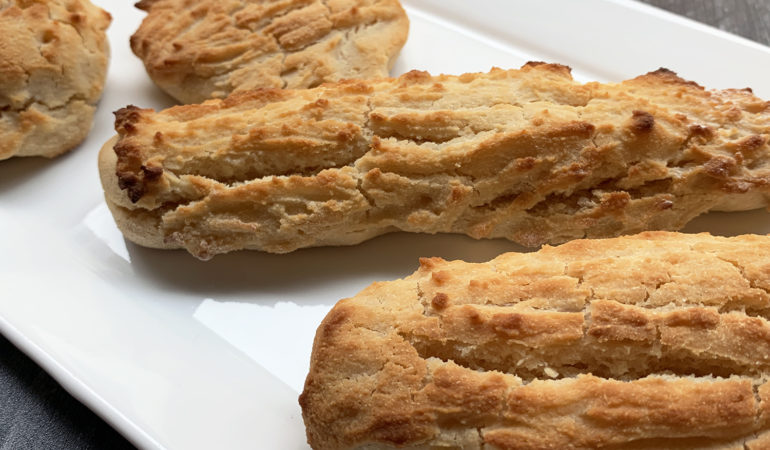 Hey everyone! I hope you're all having a great week. Just here to share a little almost victory with you. I know we've been quiet on the blog, but that's only because we've been producing SO MUCH content for the new RAISE Membership website. If you haven't seen it, check it out, and be sure to watch the FREE Easy Cooking Videos too.
In the mean time, let's talk about this Dutch Crunch Bread. First off, it's CORN FREE. You read that correctly. Second, it's gluten free, vegan, top 8 allergy free, paleo, and possibly AIP compatible.
Now, for the harsh reality: I didn't like it. I dreamed of this bread for a reallllllyyyyy long time, and I thought for sure it would work out. I've been messing around with a bread recipe that I think is just about ready to share on RAISE. I took that recipe as the base, then learned about what makes Dutch Crunch just that – Dutch Crunch.
Using my newfound knowledge, I made an attempt. Honestly, it looks SO cool. It did just about exactly what I was expecting. It did have some crunch to it as well. So why didn't I like it? I don't know. It wasn't what I remember Dutch Crunch to be, so in my head, the bar is REALLY high. Moving forward, I think I'll stick to the regular bread recipe I've been tinkering with.