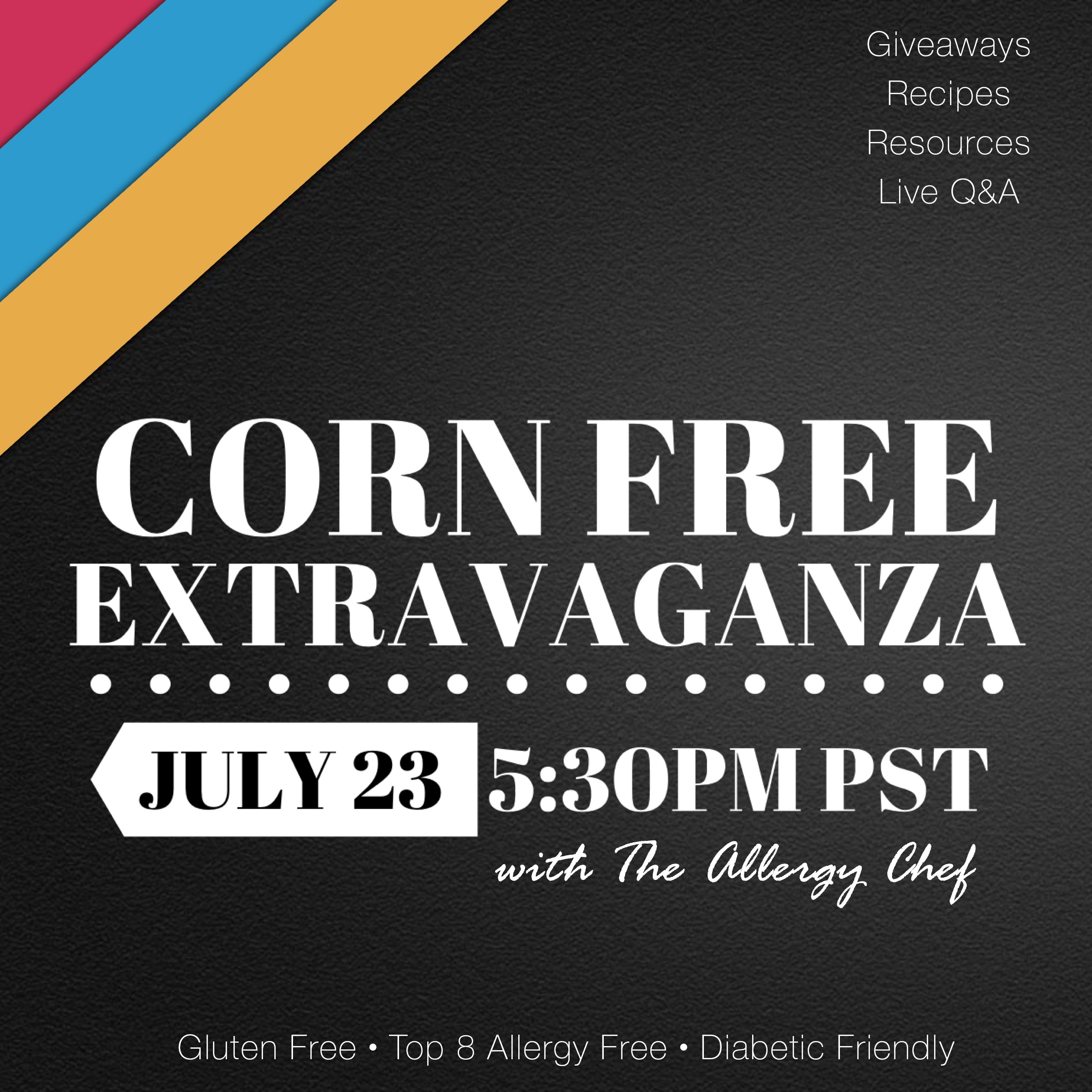 View the two part replay of the Corn Free Extravaganza, a very special episode of Monday Night Live.  Part 1 Replay  |  Part 2 Replay
During the Extravaganza, we shared lots of resources, tips, recipes, and more. 100% gluten free, corn free, and top 8 allergy free.
Original air date: July 23, 2018.
Need More Corn Free Resources?? Head over to our RAISE Membership Platform. You'll gain access to The Allergy Chef, Seminars, Corn Free Courses, and much more.
Our Corn Free Cookbook (also Gluten Free and Top 8 Allergy Free) Is packed with recipes and resources to help you thrive when living with a corn allergy, and/or multiple food allergies. Kathlena, The Allergy Chef, is a severe corn allergic, giving us the unique ability to write a book that's accurate. No corn derivatives, no xanthan gum, and all the details you need to enjoy life as a corn allergic.