Have you ever had tiger nut flour? If not, let me try to describe it to you, especially when compared to cassava flour. Cassava has a weird fruity after taste in my opinion, and it's "thin" in a potato/arrowroot starch sort of way. Tiger nut seems to have more body to it, and it looks almost like hazelnut flour. It isn't a tree nut or legume, rather, it's part of a tuber. There's a certain thickness that it brings to the table that I feel works really well with the cassava flour. In terms of price, I think the two are about the same price. The tiger nut that we purchase from Organic Gemini may be a little more, but it is organic, which I think is nice. On to the real reason you came, for the pancakes.
Allergy Status: Wheat/Gluten Free, Dairy Free, Egg Free, Soy Free, Nut Free, Peanut Free, Yeast Free, Corn Free, Cane/Refined Sugar Free, Sesame Free, Legume Free, Nightshade Free, Low Histamine, Diabetic Friendly, Paleo, GAPs, AIP, Vegan, GAPs Compatible
We've shared the recipe on our RAISE Membership Platform. Head over and get cooking today. You'll also gain access to invaluable resources.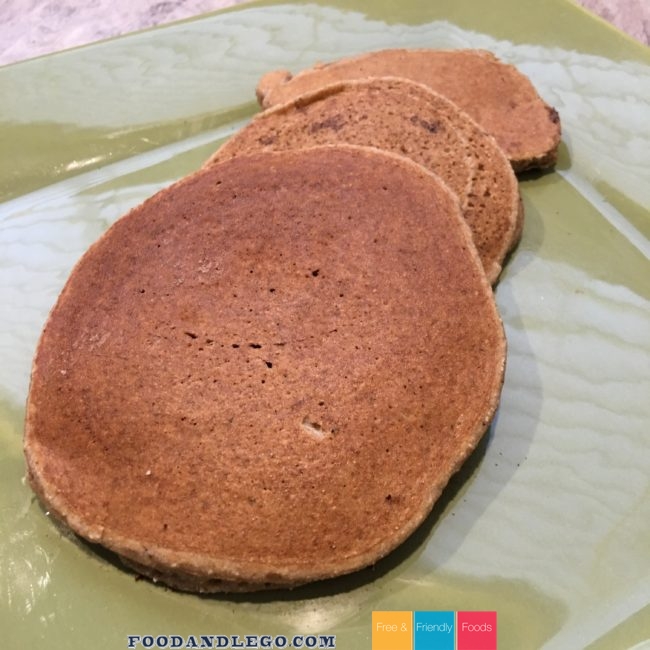 Our Corn Free Cookbook (also Gluten Free and Top 8 Allergy Free) Is packed with recipes and resources to help you thrive when living with a corn allergy, and/or multiple food allergies. Kathlena, The Allergy Chef, is a severe corn allergic, giving us the unique ability to write a book that's accurate. No corn derivatives, no xanthan gum, and all the details you need to enjoy life as a corn allergic.