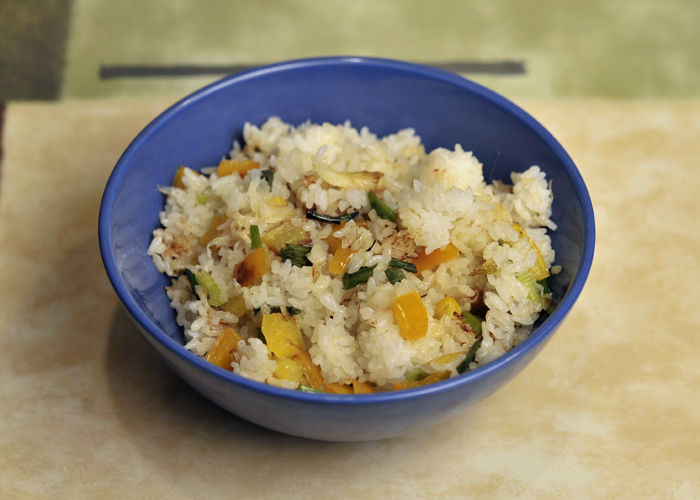 Crab Dish
This is a really simple meal that comes together quickly. I still haven't decided if I had a problem with the crab meat yet. I had some sinus issues the day after I ate this, so who knows. If you're like me and can get allergens through the meat you eat, tread lightly. If you're not like me and aren't so bad off, have a jolly good time with this one. It was quite enjoyable.
Here's what you'll need:
Organic orange bell pepper
Organic yellow bell pepper
Organic green onion
Organic extra virgin olive oil
Organic cooked rice
Crab meat (ask about where it has been, and what kind of processing was involved)
Everything in this dish is really done to taste. Personally, I love green onion. Furthermore, I really enjoy how the house smells when I cook with it. Needless to say, I really pile it on. I prefer orange bell pepper to yellow bell pepper (maybe it's a colorful issue) so I use more orange than yellow.
Dice your vegetables in the amounts that you would like, and saute them in a pan in the olive oil, on medium heat. After about 5 minutes add the rice and crab meat and continue to mix it all together.
I added a little bit of salt to the whole mix, but I tried to let the veggies and crab do the talking on this one.
Enjoy!