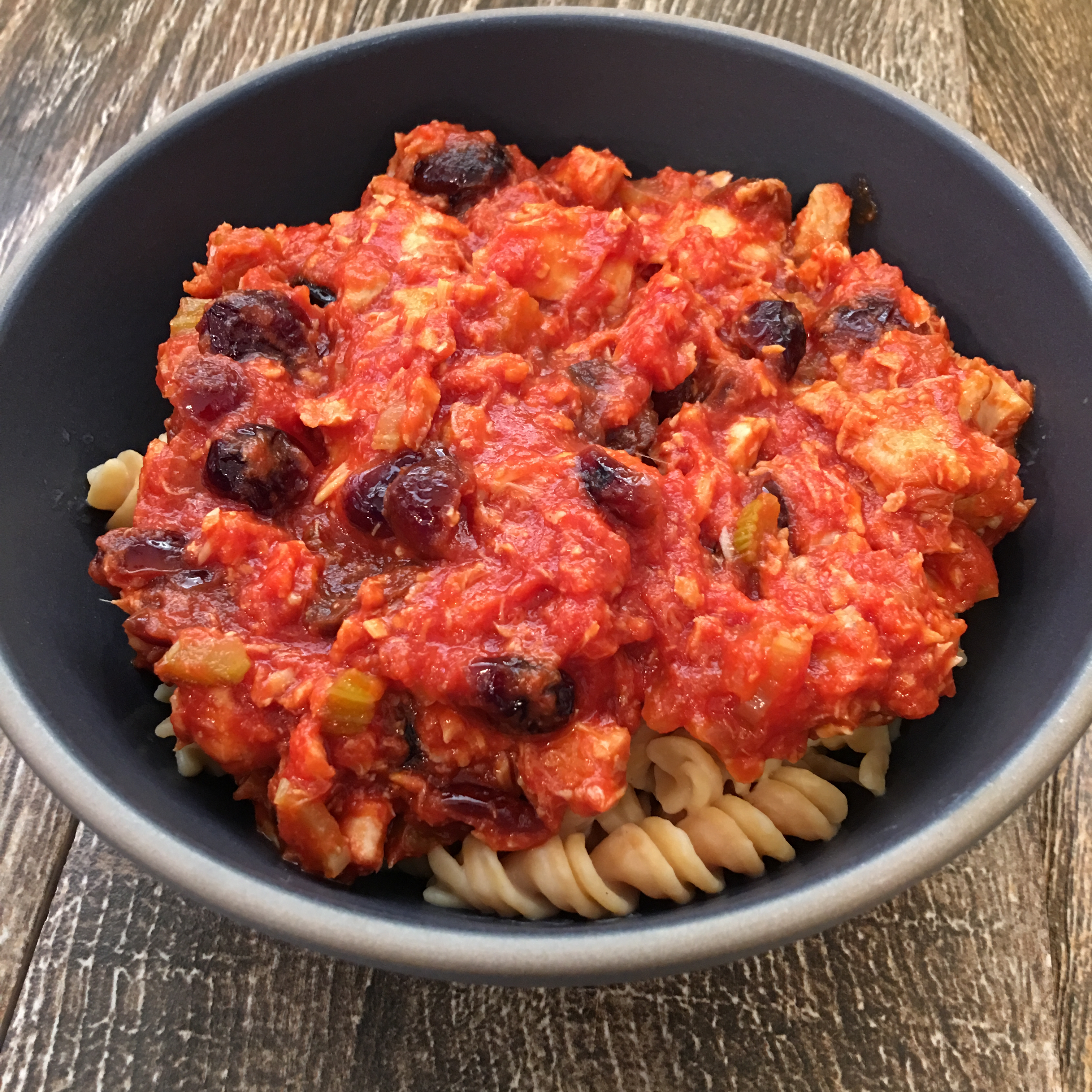 Cranberry Tuna Pasta (Sauce)
Our Non-Traditional Pasta Sauce of the day is Cranberry Tuna. This is a play on the fact that Kid Two loves tuna and loves cranberries. You'll notice throughout the week that each sauce does not use sugar like conventional pasta sauces call for. Instead, each one calls for a natural sweetener to liven things up. You could always reduce the amount of fruit used, or go without it completely. These recipes should serve as a guide and/or idea generator 🙂
Allergy Status: Gluten Free, Dairy Free, Egg Free, Soy Free, Nut Free, Peanut Free, Corn Free, Refines/Cane Sugar Free, Yeast Free, Paleo, GAPs
For Corn Free: Source safe ingredients. Consider using a no-salt can of tuna, and adding a little extra as you cook. Also make sure that the cranberries are safe for you. Some brands have sulfates, and others add cane sugar etc. to the mix.
Ingredients:
2 TBSP Organic Extra Virgin Olive Oil
1/2 cup Organic Sweetened Cranberries
3 cans Wild Planet Tuna, salt added
4.5 ounces Organic Celery, cut into small pieces
24 ounces Organic Tomato Sauce (we used the Tall Bio Naturae Jar)
2 tsp Sea Salt
Heat a large non-stick pan on medium heat (350). Add your oil and celery, and cook. Allow the celery to brown slightly, then add in all of the other ingredients. Our total cook time for this sauce was 12 minutes. See how easy that was? Enjoy!