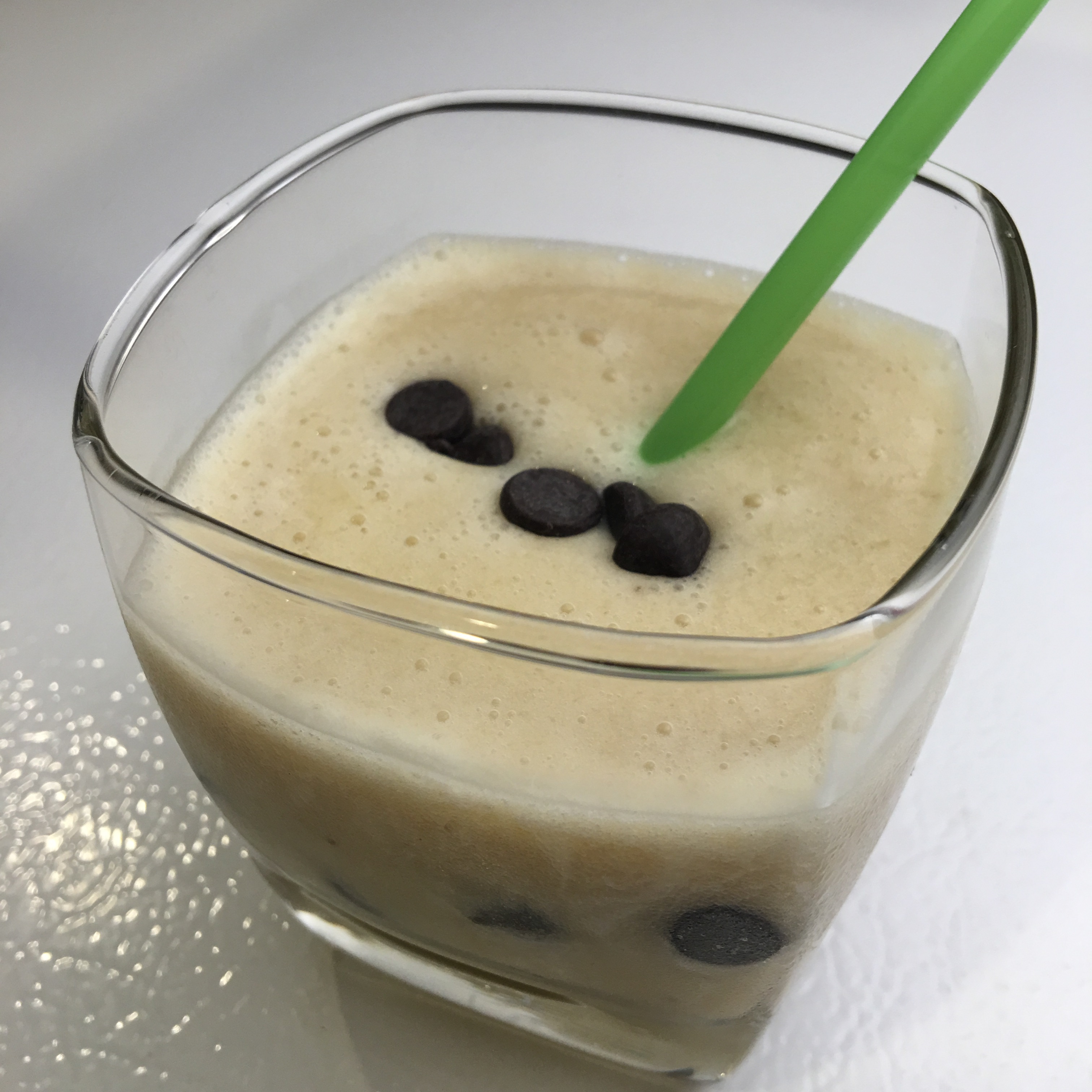 I called it a shake so the kids would be extra excited about having this "treat" after dinner, even though we grown ups know what's really going on 🙂
Allergy Status: Wheat/Gluten Free, Dairy Free, Egg Free, Soy Free, Nut Free, Peanut Free, Yeast Free, Cane/Refined Sugar Free, Sesame Free, Legume Free, Nightshade Free, Diabetic Friendly, Paleo, GAPs, SCD, Vegan, Low Histamine Compatible, AIP Compatible
For AIP & Low Histamine: Omit the chocolate garnish
Ingredients:
3 medium Organic Bananas
1 cup Organic Milk of Choice
4 TBSP Organic Maple Sugar
1 TBSP Organic Vanilla Extract (use the appropriate vanilla for AIP)
Ice to your liking – the amount used will change the overall texture and thickness. I was going for a thick milkshake.
Can't have any milk substitutes? That's OK!! You'll just need a little extra planning. Slice your bananas and freeze them ahead of time. Then, when blending, Use the frozen Bananas and enough water to get the desired consistency. I can totally vouch for this method, as I personally can't have any milk substitutes. Yay allergies!