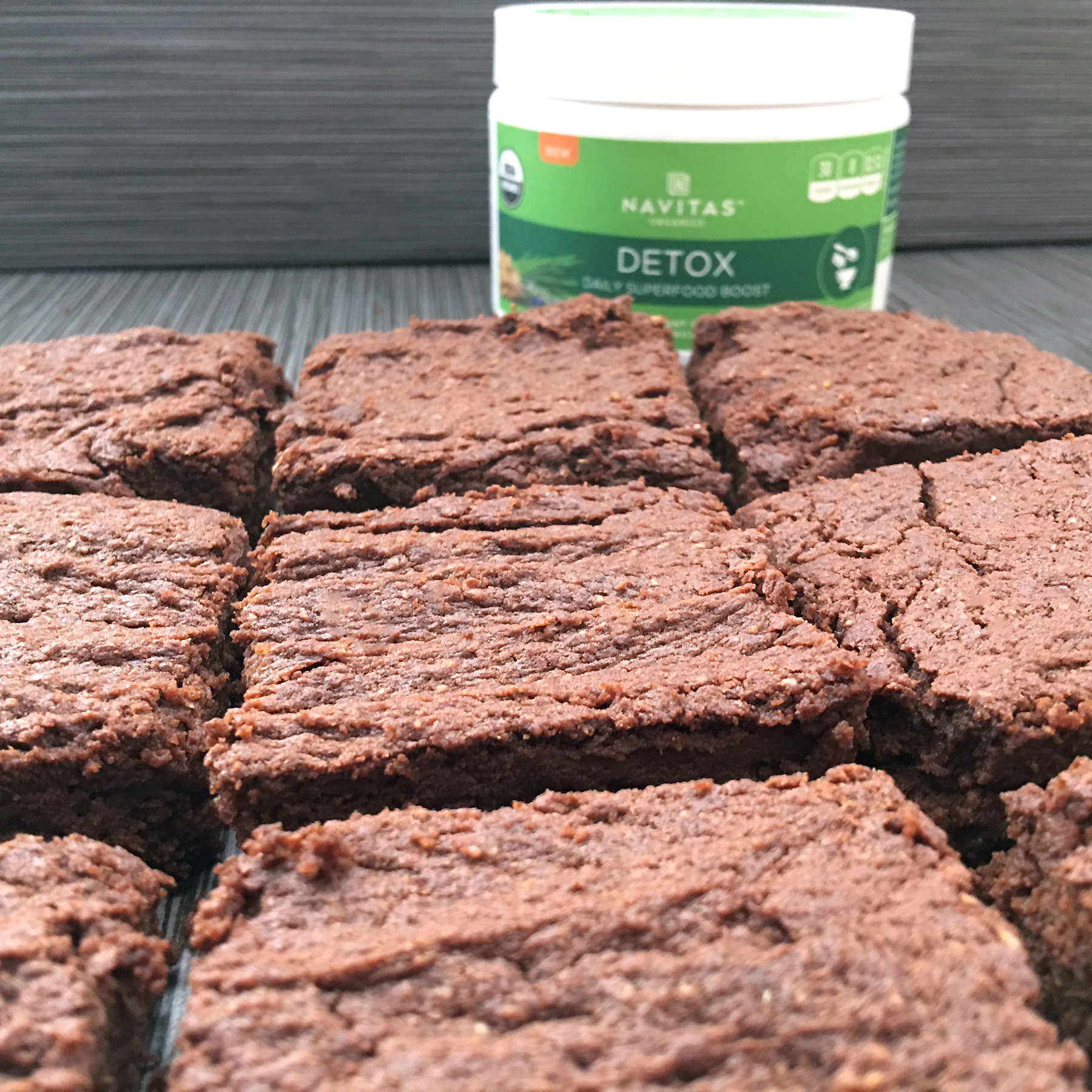 Ready for brownies with a hidden healthy boost? Good! [Jump to Recipe] We partnered with Navitas to bring you the Immunity Caramel Squares a few weeks ago, and now we've created brownies that incorporate their Detox Daily Boost. We've also included several other Navitas products so you can get your shopping done on one website 🙂
The kids told me that the detox boost isn't noticeable, and that these brownies have a hint of fruity flavor in them, which was a nice surprise. They also LOVED the brownies with caramel sauce. I'm thinking the brownies would make a great addition to an ice cream too. See how versatile these boosts are?
Allergy Status: Wheat/Gluten Free, Dairy Free, Egg Free, Soy Free, Peanut Free, Yeast Free, Cane/Refined Sugar Free, Sesame Free, Legume Free, Nightshade Free, Diabetic Friendly, Vegan, Nut Free Compatible
For Nut Free: Use Maple sugar instead of coconut sugar. It's a 1:1 exchange.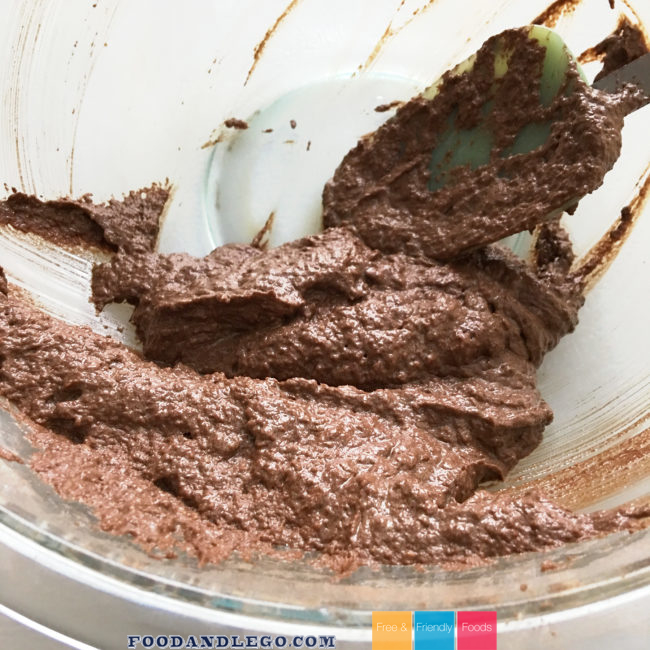 Ingredients:
16 TBSP Dairy Free Butter, very soft
40g Navitas Lucuma Powder
20g Navitas Maca Powder
120g Navitas Coconut Sugar (Maple Sugar works perfectly too)
160g Superfine Sorghum Flour
130g Organic Oat Flour
100g Navitas Cacao Powder
45g Arrowroot
2 tsp Baking Powder
1 tsp Sea Salt
4 scoops Navitas Daily Detox
2 tsp Organic Vanilla Extract
1/2 cup Organic Olive Oil
6 ounces Milk of Choice
1 cup Water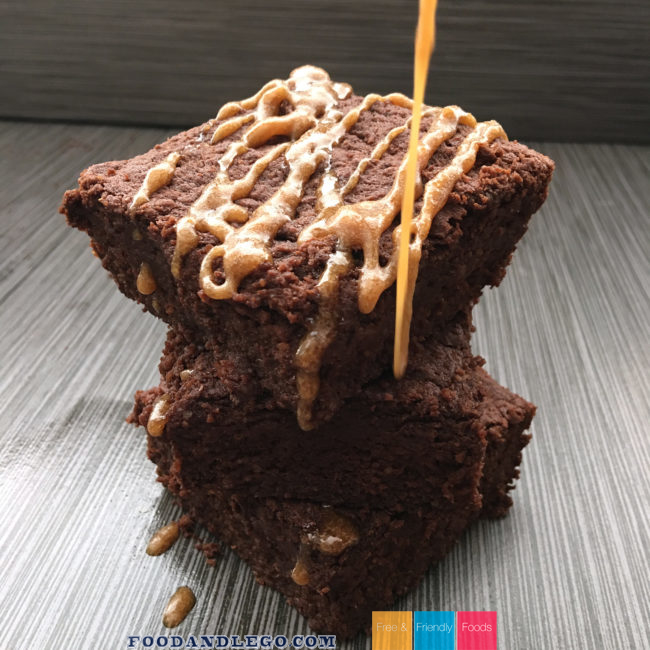 Directions:
Start by combining your butter, lacuma, maca, and sweetener in a mixing bowl. Both a stand mixer and hand mixer work well for this recipe. Cream the items together. Be sure to scrape down the sides of the bowl and mix again before moving on to the following step.
Next, add your cacao and olive oil, and mix again. Finally, add in all of the other ingredients. Start by pulsing the mix as to not make a mess, then blend on high until it's all well incorporated and smooth. Transfer your batter to a glass baking dish and bake at 350 for 20 – 30 minutes. Your bake time will vary depending on the size of your dish and thickness of your batter.
We tested these brownies with maple sugar, and coconut sugar. They were both winners. We also tested baking them with and without parchment paper. In a glass dish (even without a non-stick spray) the parchment made only a small difference.
Ingredient notes:
From time to time, I like to add the brand names of products that we use, which may be helpful for those of you who are newly diagnosed. We only trust GF Harvest (glutenfreeoats.com) for our oat products. They use the Purity Protocol, and if you read about all they do to keep us safe, you'll be amazed. We purchase things like arrowroot and sorghum from Authentic Foods. Our Vanilla is from Singing Dog. We do a lot of research to find brands that are top 8 free facilities because of the Bakery we started. The Navitas facility is a shared one, so be sure the ingredients meet your before you get started.