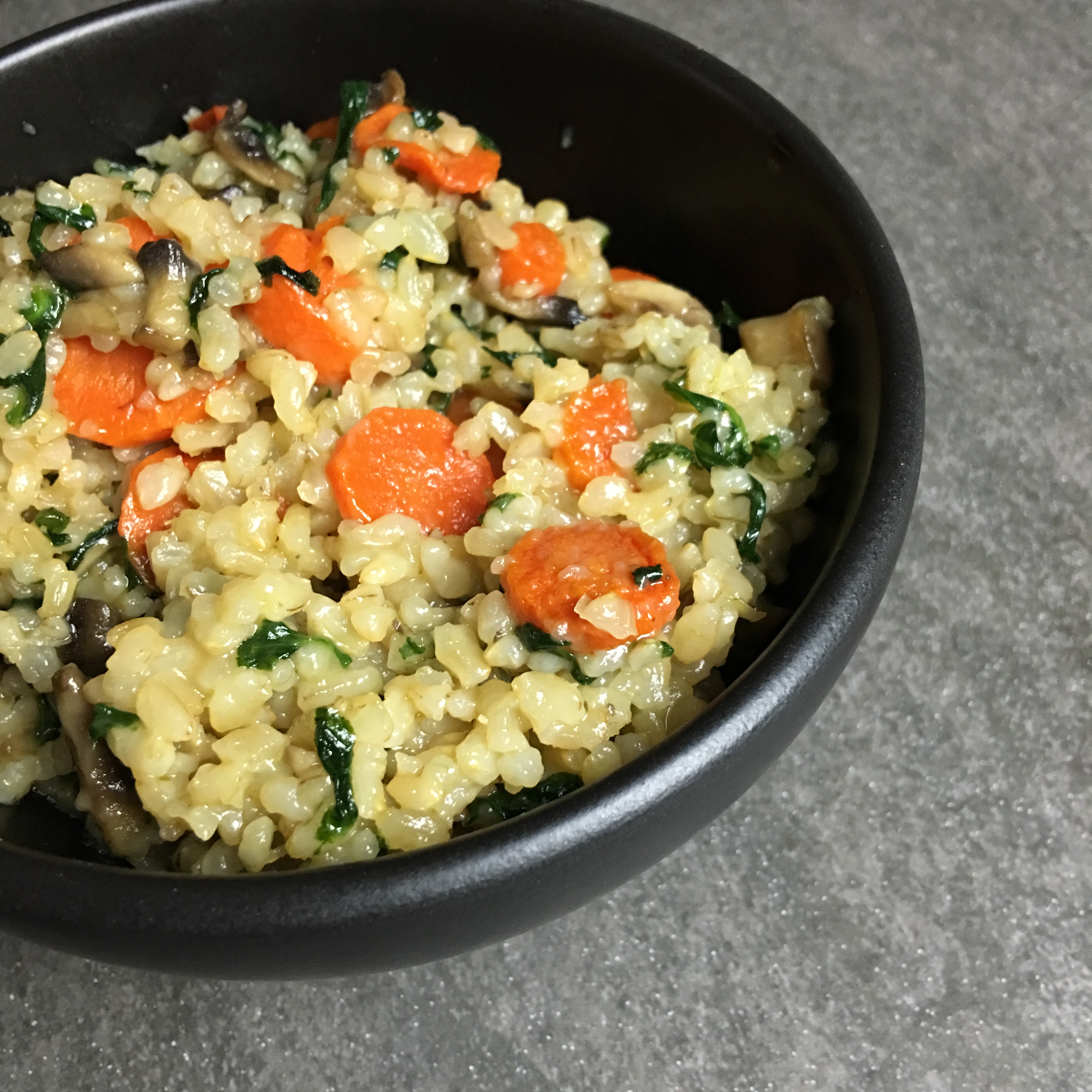 Delicious Organic Rice Cookup
This came about for a few reasons, mainly, I didn't feel like cooking meat, and, I had a variety of various fresh ingredients available. Another big reason is that I like to push myself to omit things like tomato, onion, garlic, and parsley when I can, so people with less common allergies can enjoy a good recipe too. Kid Three is a serious meat eater. He really cracks me up sometimes. However, I think it's important for people to enjoy eating all sorts of meals, and really focus on flavor, texture, and the joy of the company they're with. This dish would be great also made with organic quinoa if you're a fan, or don't have any rice handy.
Allergy Status: Gluten Free, Wheat Free, Dairy Free, Egg Free, Soy Free, Nut Free, Peanut Free, Yeast Free, Cane/Refined Sugar Free, Onion & Garlic Free, Corn Free Compatible, Vegan, Diabetic Friendly, Low Histamine
For Corn Free: Source safe ingredients. If you're CF and DF, use a safe olive oil instead of butter.
Ingredients:
1 stick Diary Free Butter (8 TBSP)
8 ounces Organic Diced Mushroom
4 medium Organic Carrots, sliced thin
5 ounces Organic Chopped Spinach
3 cups Organic Short Grain Brown Rice, cooked (measured dry)
1 cup Organic Milk of Choice
4 ounces Organic Maple Syrup
2 tsp Sea Salt
For this recipe, I used fresh spinach and fresh mushrooms. You can buy organic frozen chopped spinach and sliced mushrooms if you'd prefer. If you go that route, cook them without butter/oil first as they will melt off water. You don't want the water to create a watery end result.
Melt your butter (or heat your oil) in a large non-stick pan on medium heat. Add your mushrooms and carrots, and allow them to cook for ten minutes. Add your spinach, and continue to cook for five minutes. Add the rice, milk, and salt, and mix everything thoroughly. Continue to cook for several more minutes to allow the rice to really absorb the delicious flavors.
That's it! If you want more complex flavors, add what interests you. That's the beauty of this dish: it's a great foundation for something new. If I were to add anything, perhaps a little smoked paprika, or parsley, ohhu! Minced garlic, or maybe some ginger. See, you can add whatever you'd like 🙂 Enjoy.