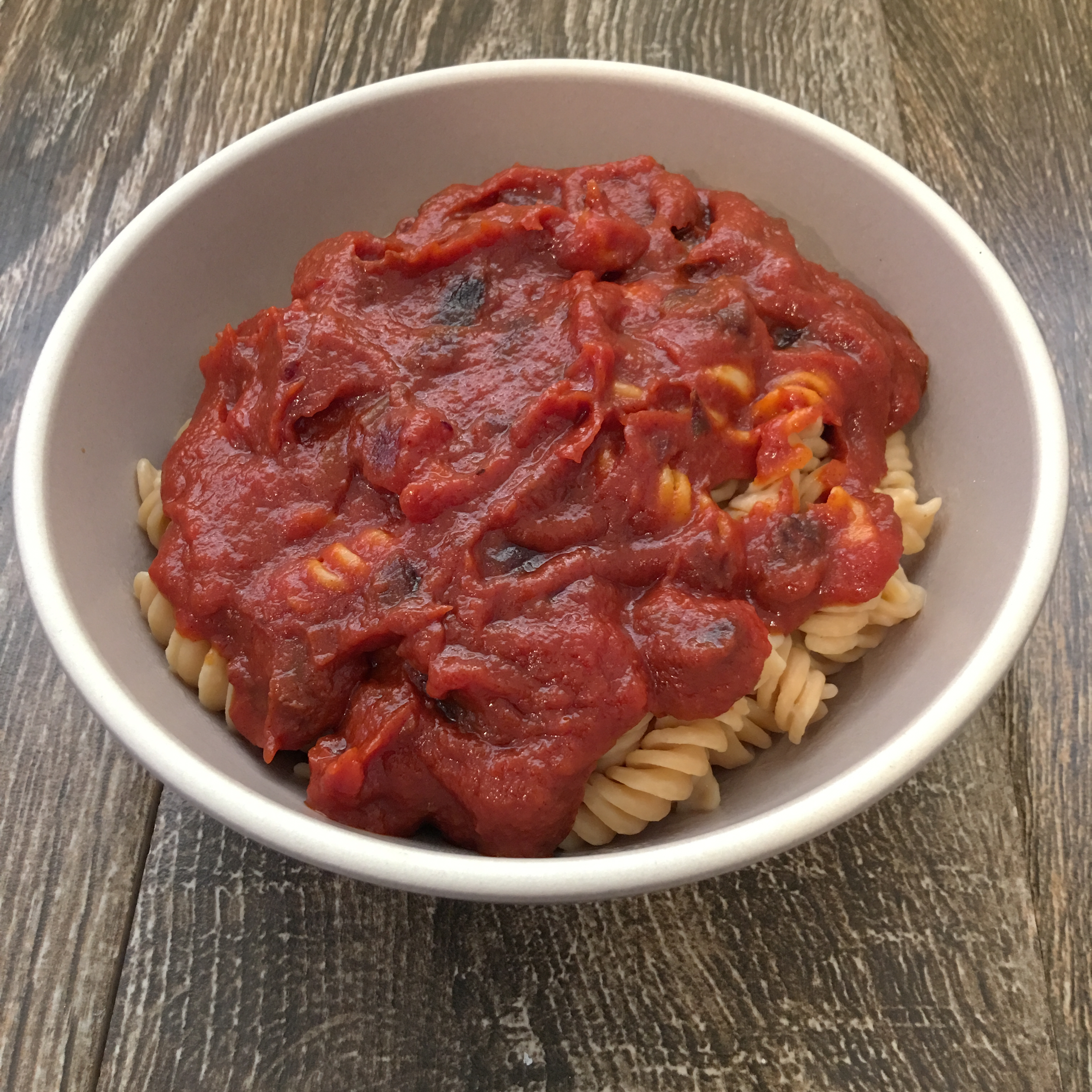 If you were to ask Kid Two, he'd tell you that I saved the best for last. He couldn't stop raving over how good this sauce was. It was rich, deep, and tasted like dessert. However, he did tell me later that it's like pasta or cream sauce, you can't eat too much of it. Yet, it was soooo good, he still wanted more. Makes me giggle to myself thinking about it.
Allergy Status: Wheat/Gluten Free, Dairy Free, Egg Free, Soy Free, Nut Free, Peanut Free, Yeast Free, Corn Free, Cane/Refined Sugar Free, Sesame Free, Legume Free, Diabetic Friendly, Paleo, GAPs, Vegan, Onion & Garlic Free, Corn Free Compatible
For Corn Free: Make sure all of your ingredients are safe, especially the dates.
Ingredients:
7.5 ounces Tomato Sauce (1/2 standard can)
6 ounces Organic Tomato Paste
8 large Organic Medjool Dates, chopped (3.6 ounces)
8 TBSP Butter/Fat of choice (we used dairy free butter)
1/2 – 1 tsp Simply Organic Smoked Paprika (to taste)
1 tsp Sea Salt
1/2 tsp Organic Turmeric
A note about the butter/fat:
I wouldn't suggest olive oil. Choose something that will add depth. Suggestions: dairy free butter, soy free butter, ghee, coconut oil, lard, avocado oil.
Directions:
Heat a medium non-stick pan on medium heat (350) and add your butter/fat. Once It's mostly melted, add the dates. When you chop the dates, they will be stuck together, and that's OK. Once you add them to the pan, the liquid will naturally break them apart. Cook the dates for 5 – 7 minutes, stirring regularly. You don't want them to burn. As the dates cook, add the salt, turmeric, and smoked paprika. After the 5 – 7 minutes have passed, turn the heat off and add the tomato sauce and tomato paste. Stir slowly, as to not make a mess. Serve over whatever you're in the mood for. Kid Two ate this standalone and over brown rice pasta.
And on that note, we have reached the end of our Non-Traditional Pasta Week journey. I hope those of you that really needed to find this were able to enjoy it. Please know that our email box is always open. If you need help, or would like us to point you in the right direction for resources that meet your needs, you can email us anytime social [at] freeandfriendlyfoods.com.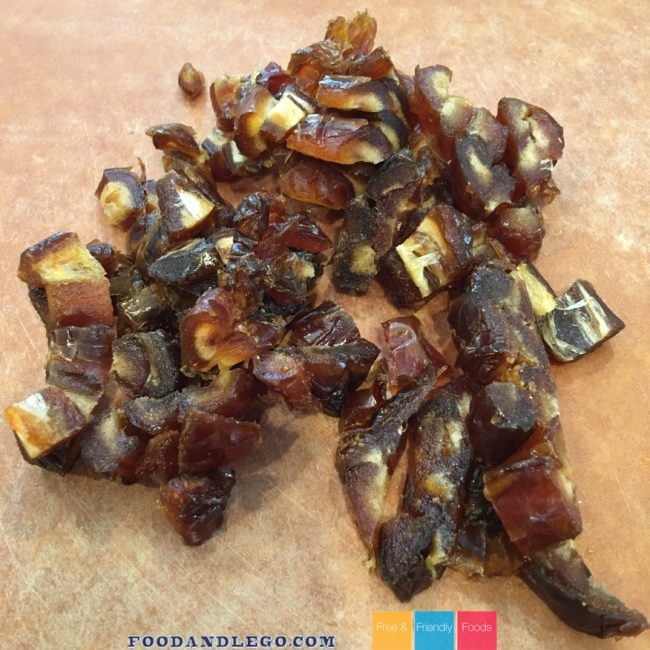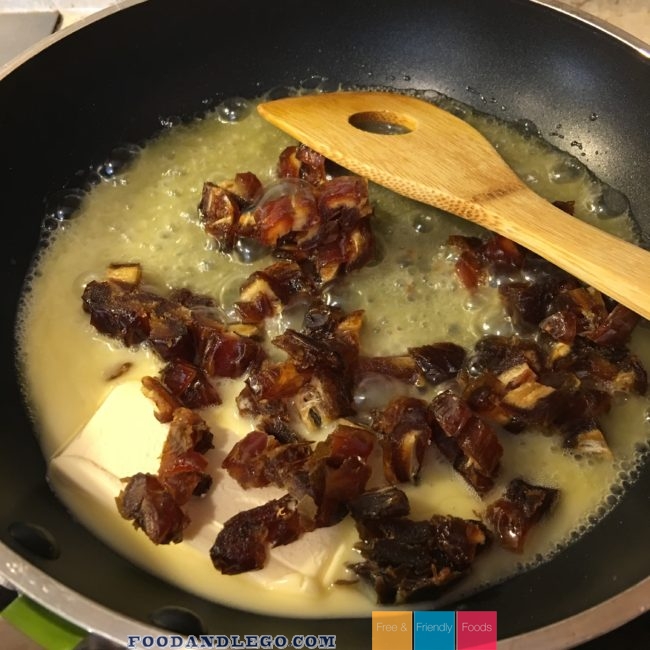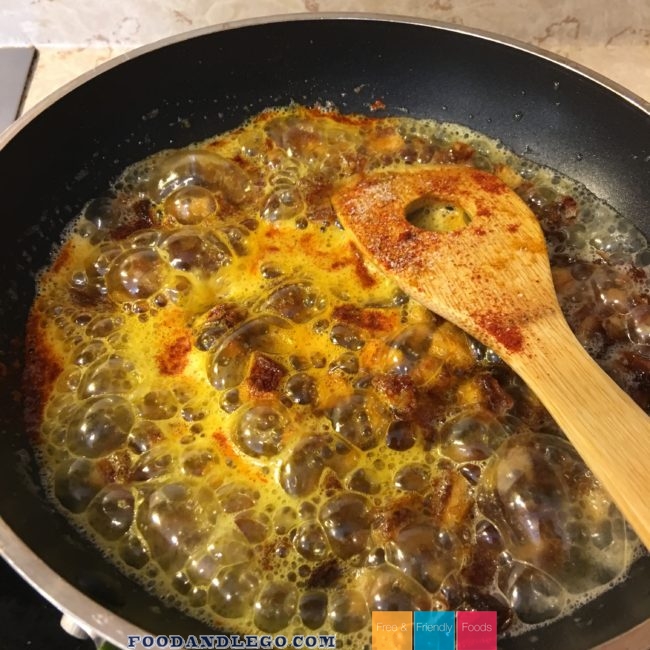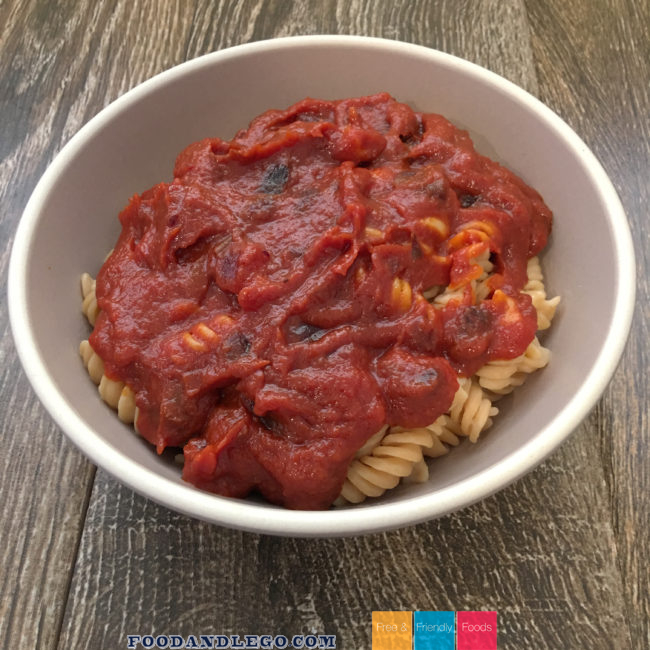 Our Corn Free Cookbook (also Gluten Free and Top 8 Allergy Free) Is packed with recipes and resources to help you thrive when living with a corn allergy, and/or multiple food allergies. Kathlena, The Allergy Chef, is a severe corn allergic, giving us the unique ability to write a book that's accurate. No corn derivatives, no xanthan gum, and all the details you need to enjoy life as a corn allergic.