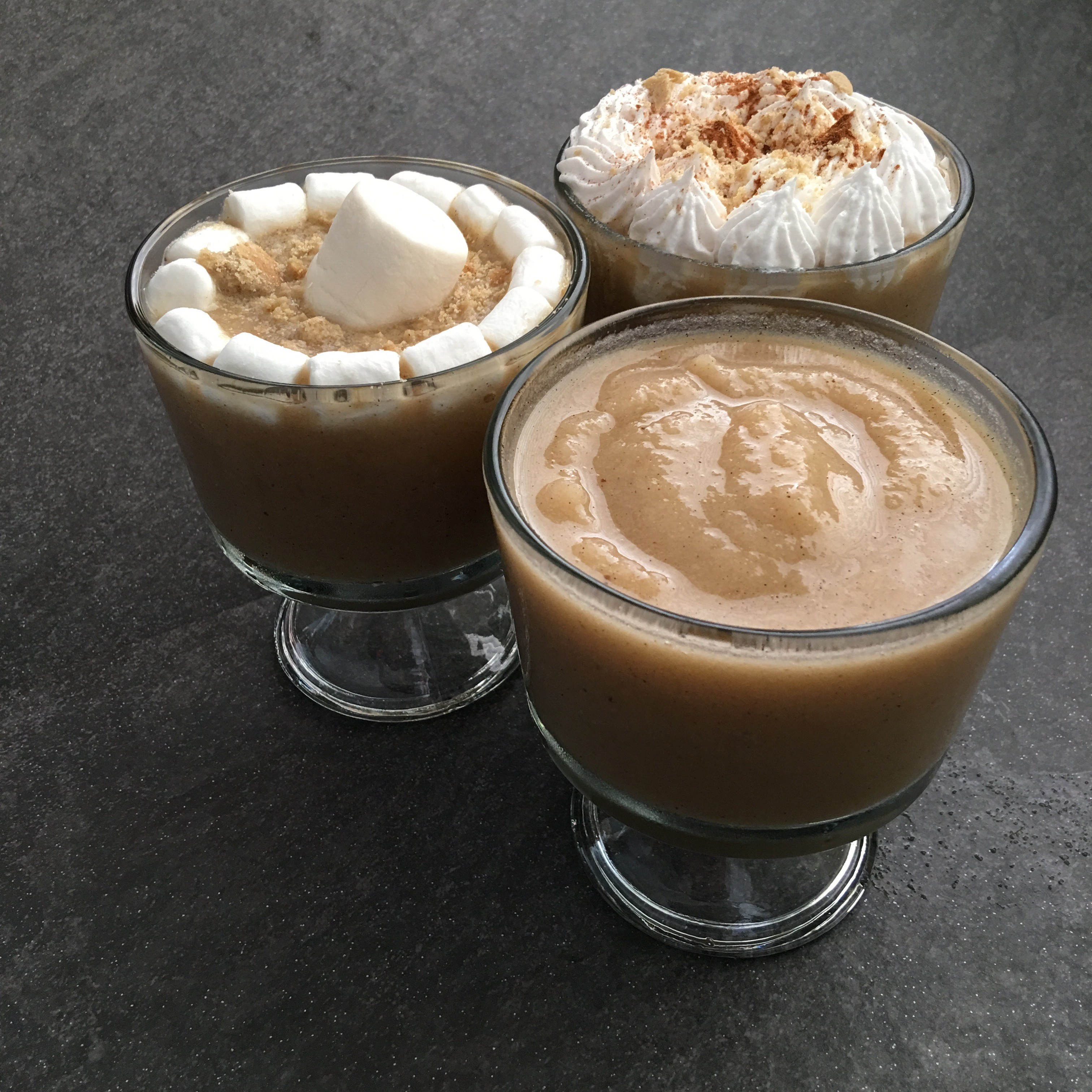 It's smoothie week for the Fall Feature Series with @Dana_Aversa on Instagram. Here in North America, you can usually find pears at the grocery store year round, as we import them from other countries. However, fall marks the harvest time for pears grown here. It also means you will start to see many varieties and colors in the store. Here's a smoothie to help you celebrate!
Allergy Status: Gluten Free, Dairy Free, Egg Free, Soy Free, Nut Free, Peanut Free, Wheat Free, Yeast Free, Refined/Cane Sugar Free, Paleo, GAPs, Vegan, AIP Compatible
For AIP: Use the appropriate vanilla extract, and omit nutmeg.
Ingredients:
1 large Organic Banana
3 medium Organic Pears
1 cup Milk of Choice
1/2 tsp Organic Ground Cinnamon
1/2 tsp Raw Organic Ground Vanilla
dash Organic Ground Nutmeg
3 ounces Organic Maple Syrup
Ice (we used a one cup Pyrex measuring cup, full to the top, two times which is approximately 3 cups)
Put everything in your blender and enjoy! We topped with marshmallow shortbread cookies, and coconut whip for fun flavor combos. You'll notice it's a little on the applesauce side. If you want it to be a thicker, more ice cream like smoothie, slice and freeze your banana ahead of time. It will help lend thickness.