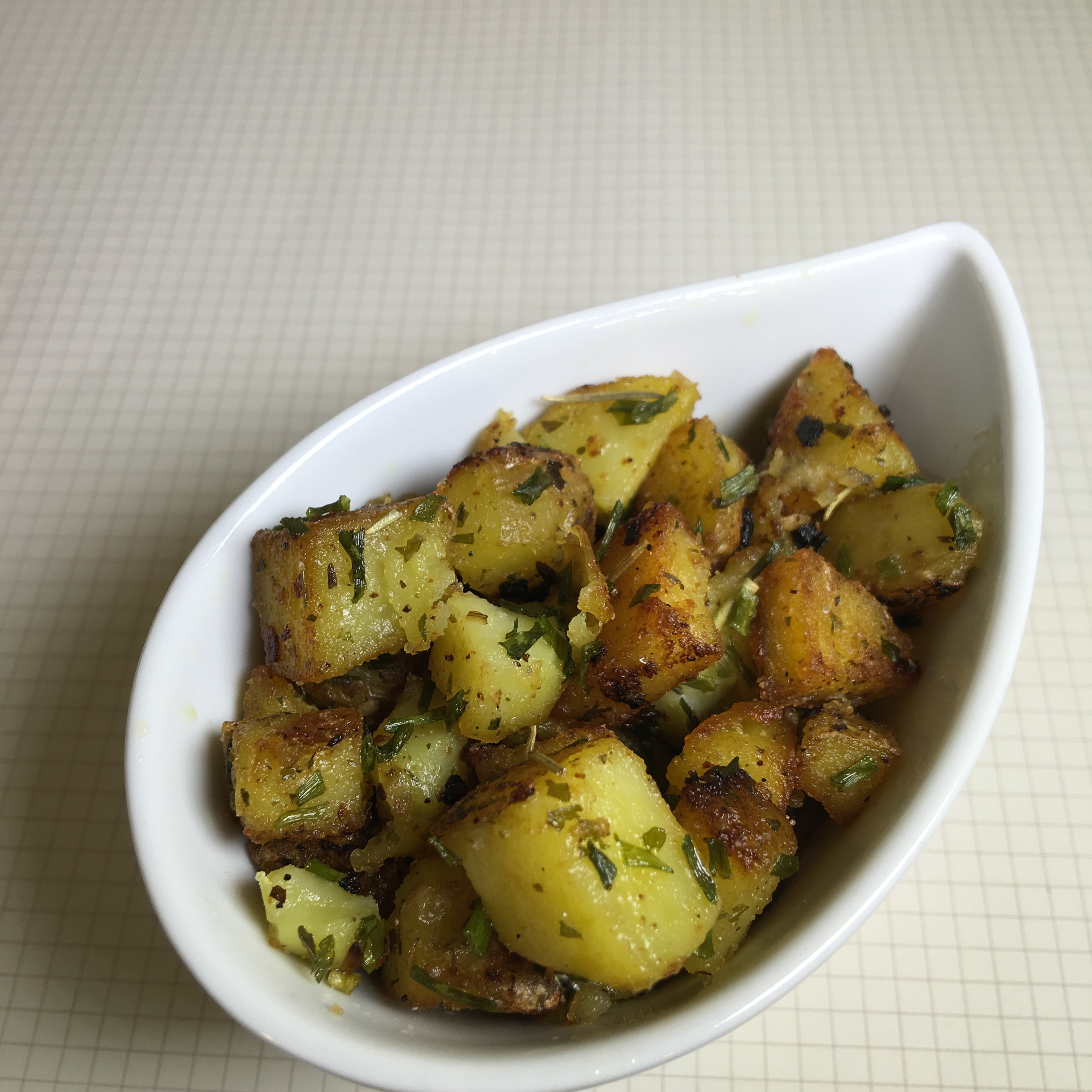 I know there are so many of you out there that are just like our family: real people that wake up late. On days like those, this is an awesome breakfast you can put together if you're not a fan of cereal etc. Some evenings, I'll plan for something like this and cut the potatoes ahead of time, thus making the morning even faster. This version of our breakfast potatoes may go down in history as one of the absolute best. The kids and The Papa went on and on with every bite about how delicious these potatoes were.
I hope these bring you several extra minutes of sleep one of these days 🙂
Allergy Status: Wheat/Gluten Free, Dairy Free, Egg Free, Soy Free, Nut Free, Peanut Free, Yeast Free, Corn Free, Cane/Refined Sugar Free, Sesame Free, Legume Free, Low Histamine, Vegan, Paleo Compatible
For Paleo: Use Japanese Sweet Potatoes
Ingredients:
2 pounds Organic Gold Potatoes, cubed
8 TBSP Organic Extra Virgin Olive Oil
2 TBSP Organic Dried Chives
3 tsp Organic Onion Granules
2 tsp Organic Garlic, minced
1.25 tsp Sea Salt
1 tsp Organic Rosemary
1 tsp Organic Dried Parsley
Directions:
Heat a large non-stick pan on high heat/max, and add 4 TBSP of the olive oil. Add all of the potatoes as the oil heats and allow them to brown for 6 – 8 minutes, only stirring a bit here and there. Reduce the heat to high (425), and add the other 4 TBSP of olive oil, and all of the seasonings, except for the chives. Allow the potatoes to cook for another 10 minutes, stirring regularly. Make sure they don't burn. Your potatoes are done when they are easy to pierce with a fork. Garnish with chives when they're done, and enjoy.