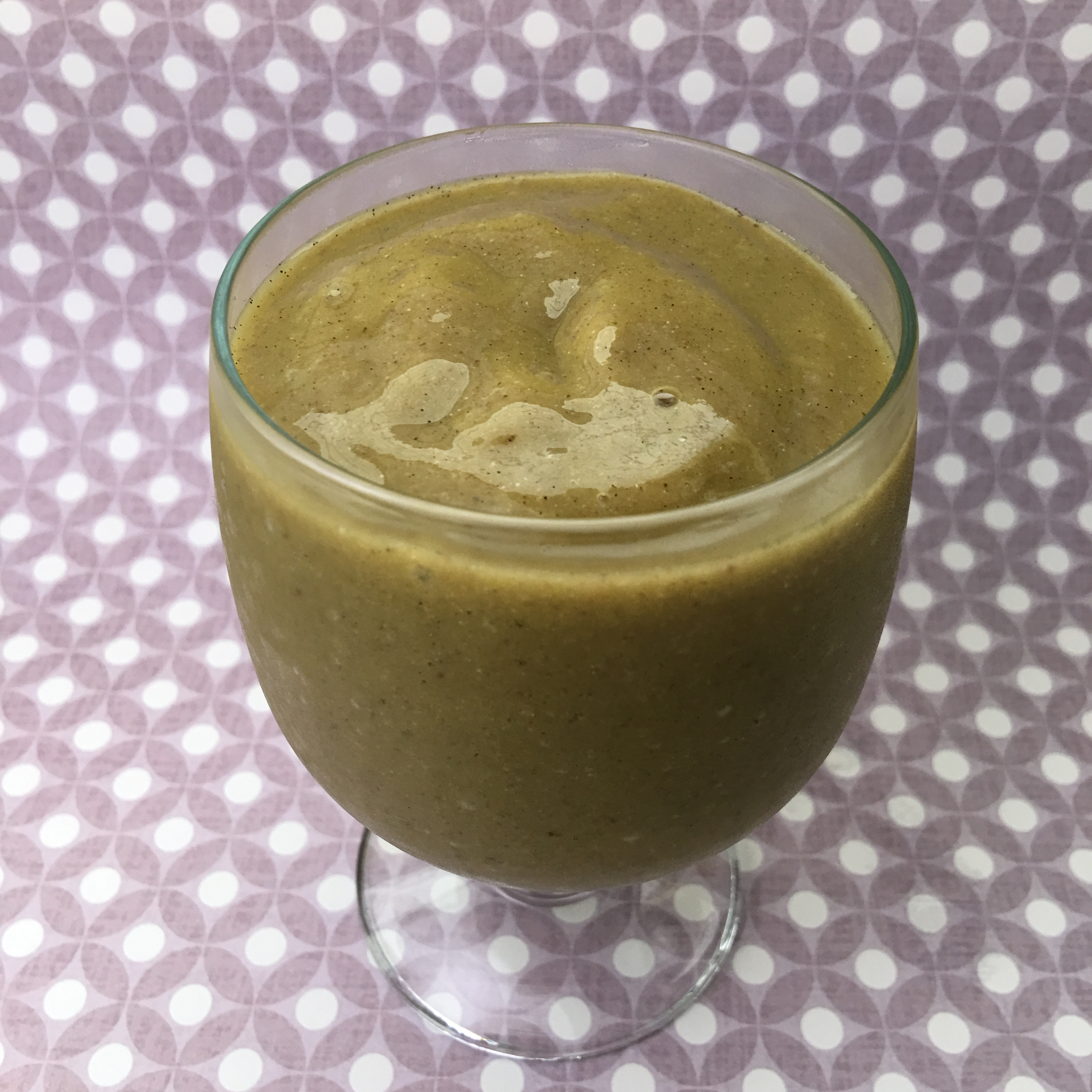 The humble smoothie. These are a staple here in our home, and it's always fun to introduce the kids to new flavors and super foods via smoothies. I will often make the kids super thick smoothies and call it ice cream. Sometimes we even serve said smoothies in ice cream cones. I share all of that simply to say: have fun with your smoothies. This tasty recipe is one that I made the kids for breakfast. When smoothies are served in the morning, I try to make sure they have greens and/or super foods included. When they're served in the afternoon I lean towards fruity smoothies, or drinks that include cacao.
Allergy Status: Wheat/Gluten Free, Dairy Free, Egg Free, Soy Free, Nut Free, Peanut Free, Yeast Free, Cane/Refined Sugar Free, Sesame Free, Legume Free, Nightshade Free, Low Histamine, Diabetic Friendly, Paleo, GAPs, Vegan, AIP Compatible, SCD Compatible
For AIP: Vanilla bean should be avoided, but alcohol-free vanilla is OK. Omit the chia seeds as well.
For SCD: Use an alternative sweetener such as honey or date syrup.
Ingredients:
1 Organic Papaya
2 Organic Bananas
1 tsp Raw Organic Ground Vanilla
2 TBSP Organic Chia Seeds
1 good handful Organic Micro Greens
2 – 4 ounces Organic Maple Syrup (sweeten to taste)
approx 4 cups Ice
Directions:
It's simple. Add everything but the ice to your Vitamix or blender, and blend. Once smooth, add the ice and blend again. Serve and enjoy!