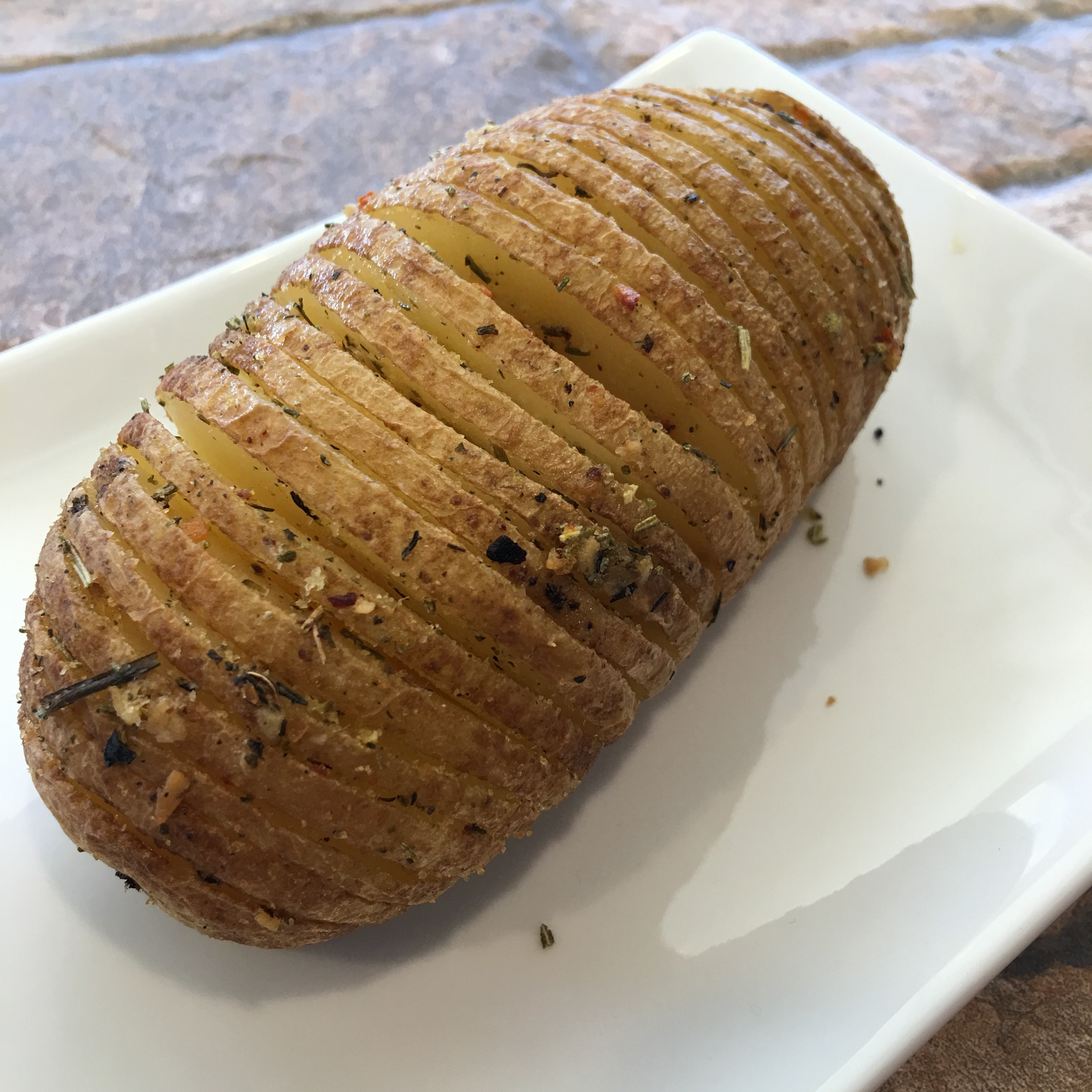 For those of you that come to visit often, you know how much of a foodie I am, or at least, want to be. Do you ever notice in life that people with a disability of any sort usually go on to conquer something that challenges that disability? Like one-armed tennis players… That sort of thing. Seems like it's only natural that a person with severe food allergies with come up with all of this stuff. Anywho. The potatoes. Have you seen them online? They're GOR-GEEEE-ous! I've been wanting to do this, and the right need came up.
As our social media presence grows, I'm meeting all sorts of people with all sorts of allergies. @chronically_kota and I were chatting about her needs, and the sorts of things she missed, so I created a very special 3 course meal. I really hope that this not only makes her day, but yours too.
Before we move on however, I have a confession to make. There aren't many pictures. We tried to make this one of our first video posts… the video… may it rest in peace. And, you'll love this. I plated the most perfect of the four, and accidentally let the kids eat it before I took a picture. It had fanned out just right… it's OK to cry for me.
Allergy Status: Wheat/Gluten Free, Dairy Free, Egg Free, Soy Free, Nut Free, Peanut Free, Yeast Free, Corn Free, Cane/Refined Sugar Free, Sesame Free, Legume Free, Diabetic Friendly, Vegan, Low Histamine Compatible
For Low Histamine: Use an alternative/homemade season blend, as Bragg contains tomato.
For Corn Free: Source safe ingredients.
Ingredients:
4 Organic Brown Russet Potatoes
8 TBSP very soft Dairy Free Butter (or oil of choice)
2 tsp Bragg Organic Herbs and Spices
1.5 tsp Organic Chopped Garlic (or minced)
1 tsp Sea Salt
1 tsp Organic Onion Granules
Directions:
In a small bowl, combine the soft butter (or oil) with all of the seasonings. A for works really well. You want to be sure everything is well incorporated. Set aside when finished. Next, let's get to washing and cutting your potatoes. I really wish the video had made it, but I'm going to describe it as best as I can. I also took a screen shot of the process in hopes that it will help you. Place chopsticks on the left and right of your potato, lengthwise. This will stop your knife from cutting all the way through the potato. On the ends, cut carefully since the chopsticks won't help in those areas. Once your potatoes are cut, place them aside, and combine the butter and seasonings in a bowl. I used a fork to mix it all together. Next, use a grill brush (the cute little ones) to spread your mixture between each cut of the potato. There should be a bit leftover, and save it, we will use it. Place the potatoes on a tray, lined with foil, and also cover with foil. Bake at 425 for 40 minutes. After the 40 minutes, remove the foil, and brush on the leftovers. Return to the oven, without foil, for another 15 – 20 minutes.