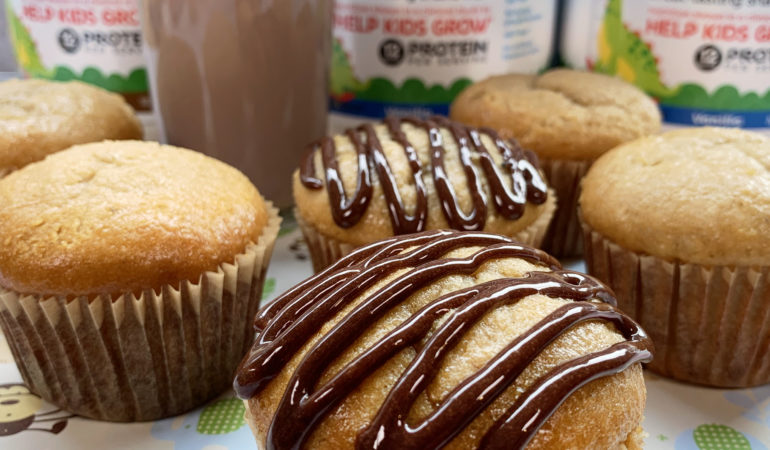 Is it me, or is that chocolate glaze speaking to you? I may be a little biased, but I REALLY love this photo. And don't get me started on the aroma. As I shared on the last Healthy Height recipe post, the aroma of their Vanilla Shake Mix is like the most amazing cake of your childhood.
If you're not familiar with Healthy Height, their shake mixes are a product designed to help children (of short stature) grow, and it was designed, developed, and tested by Pediatric Endocrinologists and Nutritionists in a pediatric hospital. They've even done clinical research on children ages 3 to 9 for effectiveness of their product. Now, as a parent, that's what I love to see. No fly-by-night claims on a package, but a company that's taken the time to show how effective their product is.
OK, back to the muffins. Those who can have dairy in our home ate these muffins with a smile, which in turn made me smile because the recipe is refined sugar free, gluten free, and several other frees.
Allergy Status:
Wheat/Gluten Free, Egg Free, Soy Free, Nut Free, Peanut Free, Yeast Free, Sesame Free, Legume Free, Nightshade Free, Allium Free, Diabetic Friendly, Vegetarian
Head over to Healthy Height's website to read the full recipe, see more tasty pictures, and read the nutritional values 🙂