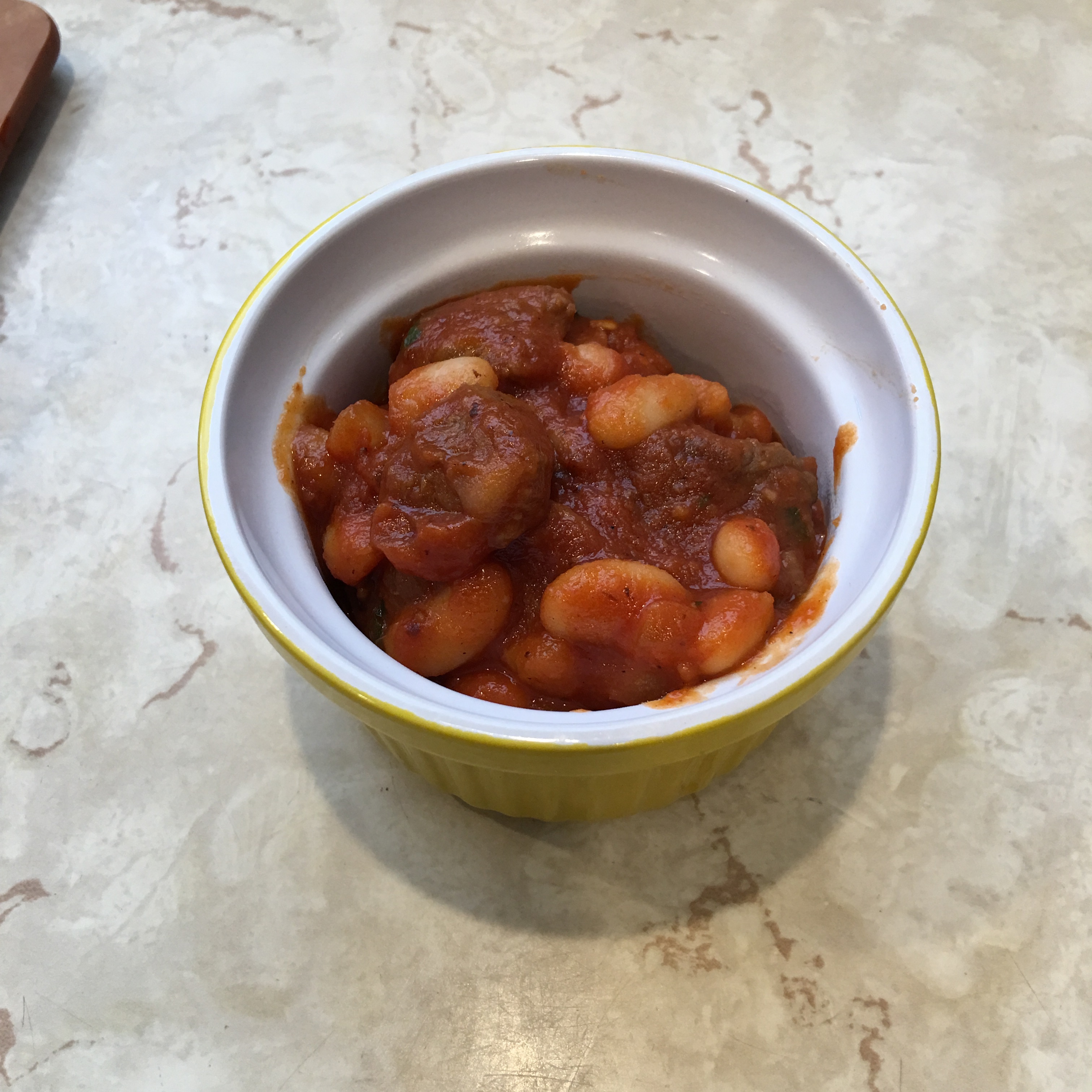 Lamb and Bean Stew
This is a simple lamb meal that I made to try. In the end, I couldn't eat it safely, but boy did it taste good. I have a sneaky suspicion that the lamb is part of the problem. Atkins Ranch use to be safe, but I've had it less and less over the past 18 months because every time I have it, I feel awful. I also discovered after creating this that the tomato sauce (brand) was part of the problem. Luckily for me, I only made a small amount.
Like many of the other meals I make for myself, this comes together quickly. You could simmer this to have more flavor, but I didn't go that route. Interestingly, The Papa and the kids all really enjoyed sampling this creation.
Allergy Status: Gluten Free, Dairy Free, Egg Free, Soy Free, Nut Free, Corn Free, GAPs Compatible
For GAPs: Use Organic Navy Beans
Here's what you'll need:
3 oz Lamb, cut into small bite sized pieces 375
1/2 TBSP Organic Extra Virgin Olive Oil
1/2 tsp Celtic Sea Salt
1/2 tsp Pink Salt
1/4 tsp Organic Crushed Red Pepper
2 tsp Organic Onion Granules
4 TBSP Organic White Onion, diced
2 tsp Organic Maple Butter
1 can Eden Organic Cannellini Beans
7 ounces Organic Tomato Paste
Small hand full of fresh Organic Parsley
Heat a pot on medium heat (375) and add in your olive oil, meat, and onions. Allow the meat to brown before adding other items. Once ready, add in everything else. Yes, it's that simple. I prefer well done meat, so I allowed it to cook, then lowered the heat to simmer a little, that way I could confidently call it a stew. Enjoy!