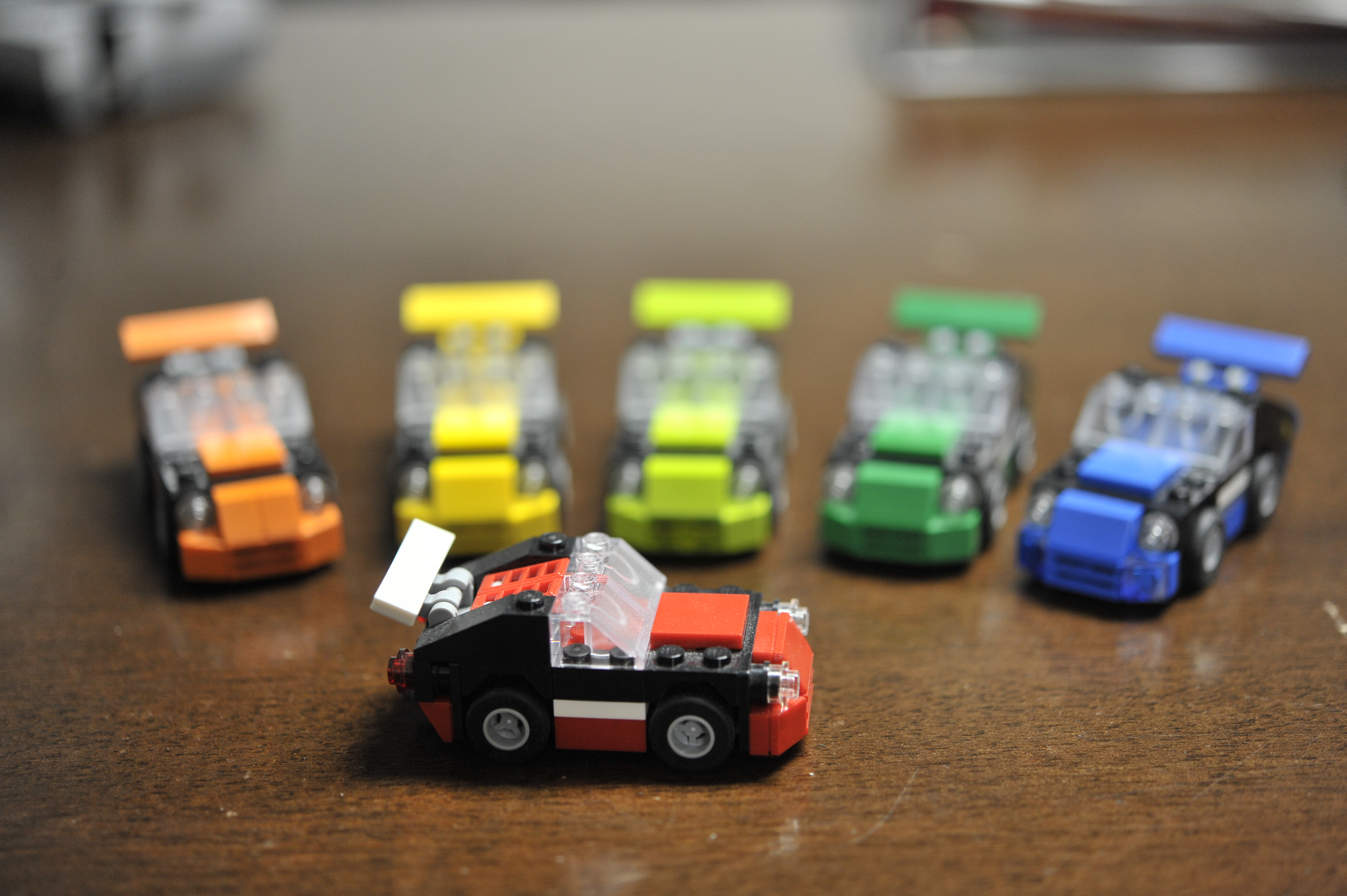 A long time ago, we got a little car poly bag, and for as long as I can remember, I wanted to create a whole bunch of them. It took time here and there to collect the pieces, and when I realized that I only had a few more pieces to go, I took to Bricklink to get what I needed. At last, my collection of cars is complete!
Kid Two even got to make one, but he's so funny. He's spent so much time trying to convince me to change the spoiler on the red car to red, to match the rest. I keep telling him no, because it's the original car and that's how it came, and that's how I'm going to keep it. It really bothers him, hehe.
I'm SO happy with how these came out, and the pictures are way cool too. I may make some in more colours if I ever have a little free time (yeah right).