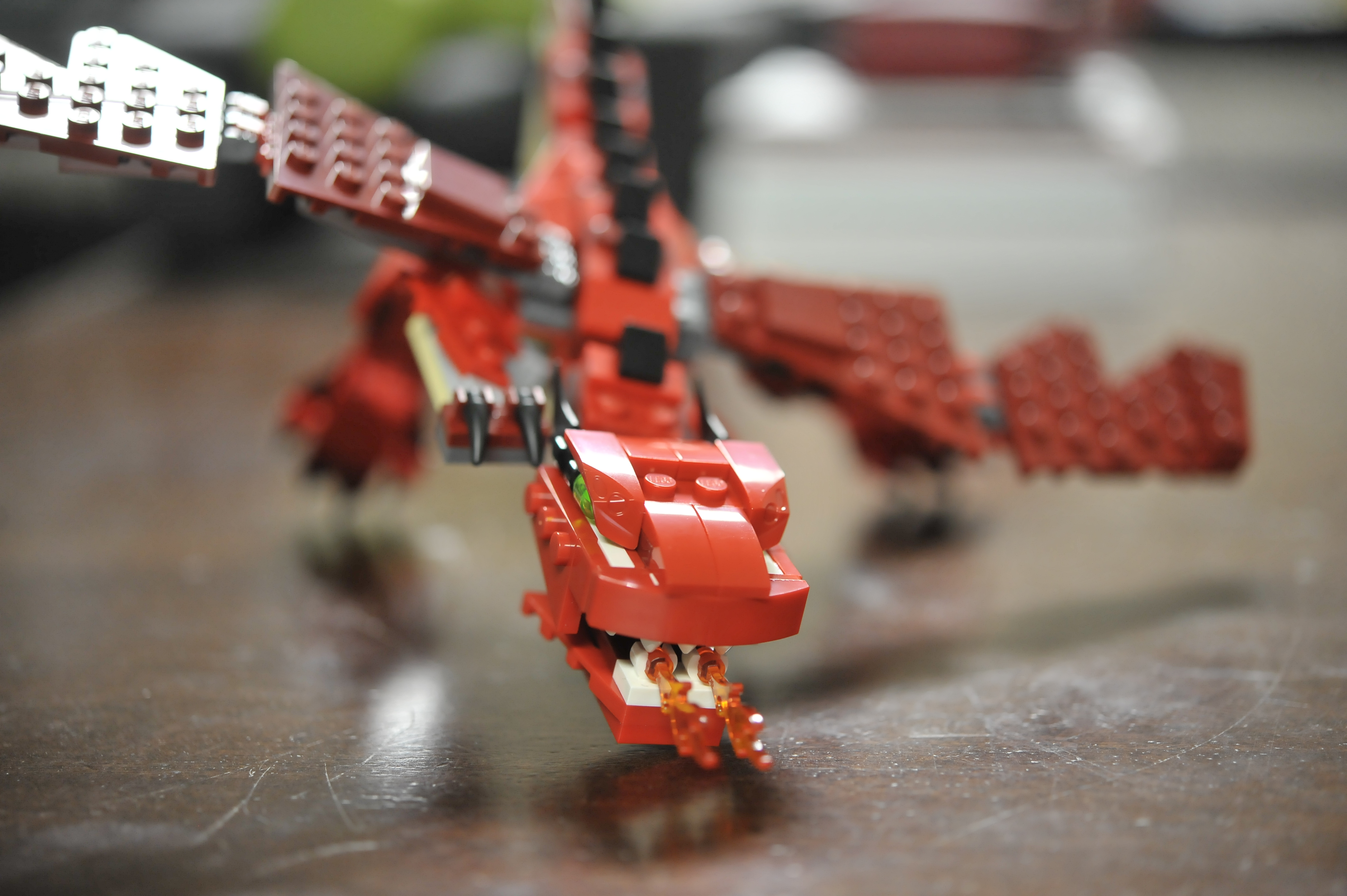 Overall, for $15.00, this is a GREAT purchase. If you're into part harvesting, then the colours are spot on in this set. If you're into clever builds, you may want something a little more advanced, or maybe the go-kart with working steering wheel.If you're considering getting into mech building, I have to say, this is an epic set to get you going. I know there are other actual mech sets out there, but this one will also get your creative juices flowing.
Being the meticulous person that I am, as usual, the word LEGO is facing the same direction whenever possible. The biggest con: my fingers hurt. There are a lot of little pointy things that you'll want to get lined up nicely. I'm comparing this to something like a modular build with less finger tip pointing.
In general, the image on the box is really what got me excited about the set. As I built the dragon, I was a happy person, until I got to the head. It's underwhelming, and seems a bit small, perhaps stunted. On the box, the head looks ferocious. Mine just looks a bit eh.
However, the colour palette TOTALLY saves the day for this red creature. New Dark Red is by far one of my top favorite colours, and put that with the tan- presto! It's magic. The other saving grace for this set is how pose-able it is. With it's sturdy limbs, the dragon is able pose effortlessly and I'm going to have fun taking some photos 🙂