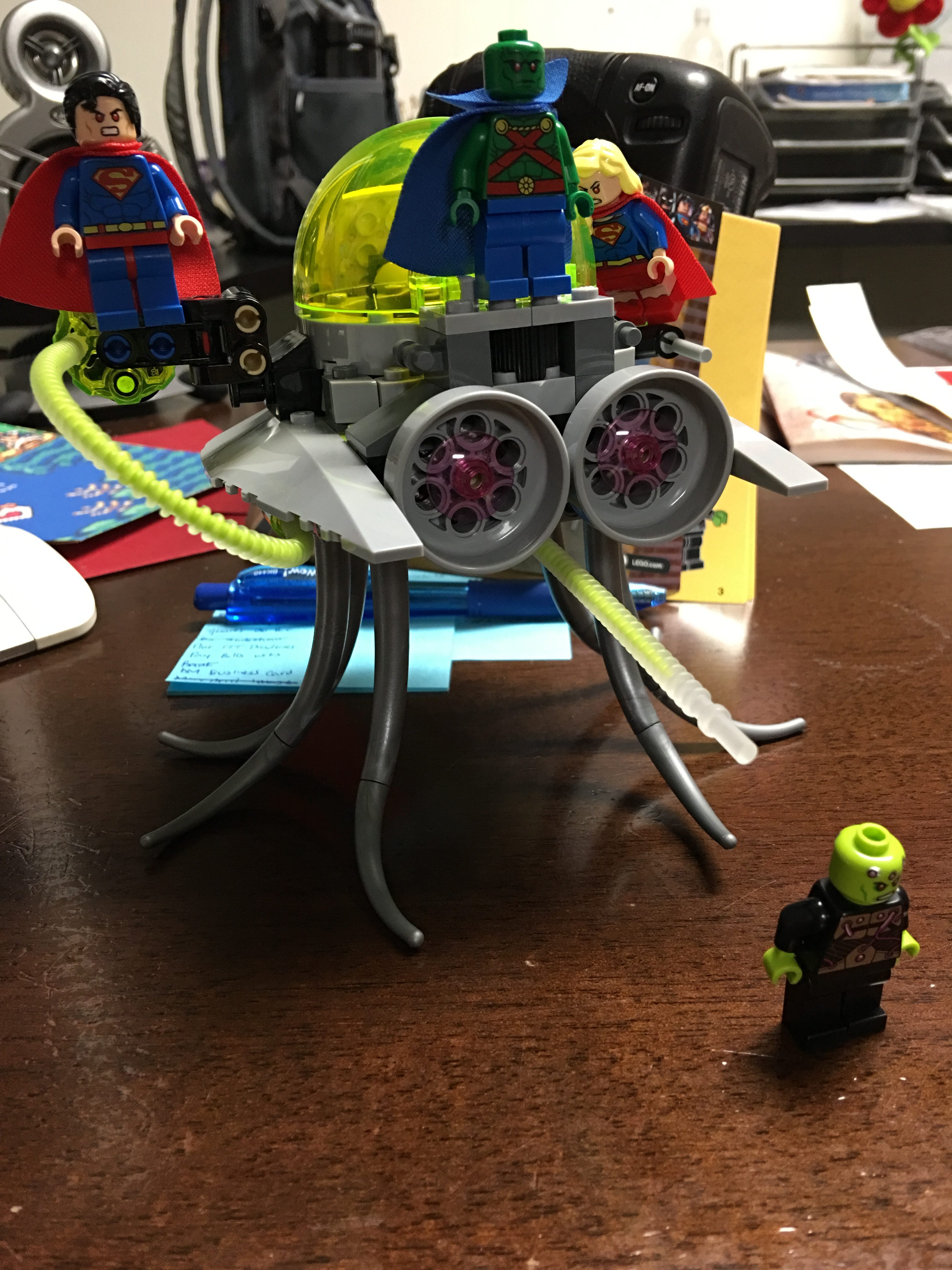 Do you remember waaaay back when, when there was a "contest" that when you purchased a DC item you were entered into? It was through LEGO. I can't remember the details anymore, but needless to say, I didn't win. I also found out after the purchase that you could enter for free, online, daily. I did for a few days until real life got the best of me.
I finally had some time to open this set and build, and it wasn't all that bad. I think I had a little resentment to it simply because I didn't win the contest 🙂
Let me start by saying there were several really cool pieces that I was exposed to, pictured below. I don't think of them are new and fancy, but I still like them. I think what I also like is that you get good characters and pieces in a low priced set.
Constructing the skull was so interesting. I opened the set without thinking about what I was making, and as the white pieces were being put together, I was thinking, where are they going with this? When the final piece was complete, it was way cool. Beyond the white skull, there wasn't anything else to spectacular about the build. I find lately I think my hopes are too high when it comes to these super hero sets. Rather than have builds that are nice and solid, you have sets that seem more hollow, for lack of a better word. This is one of those sets. I think it's easy to forget that when you include licensed figures, and have a low price point, something's going to suffer.
If you're a huge Superman fan, then I think this is a great set. If you still have your old Alien Abduction sets, this would be a great one to add to it. Happy Building!!