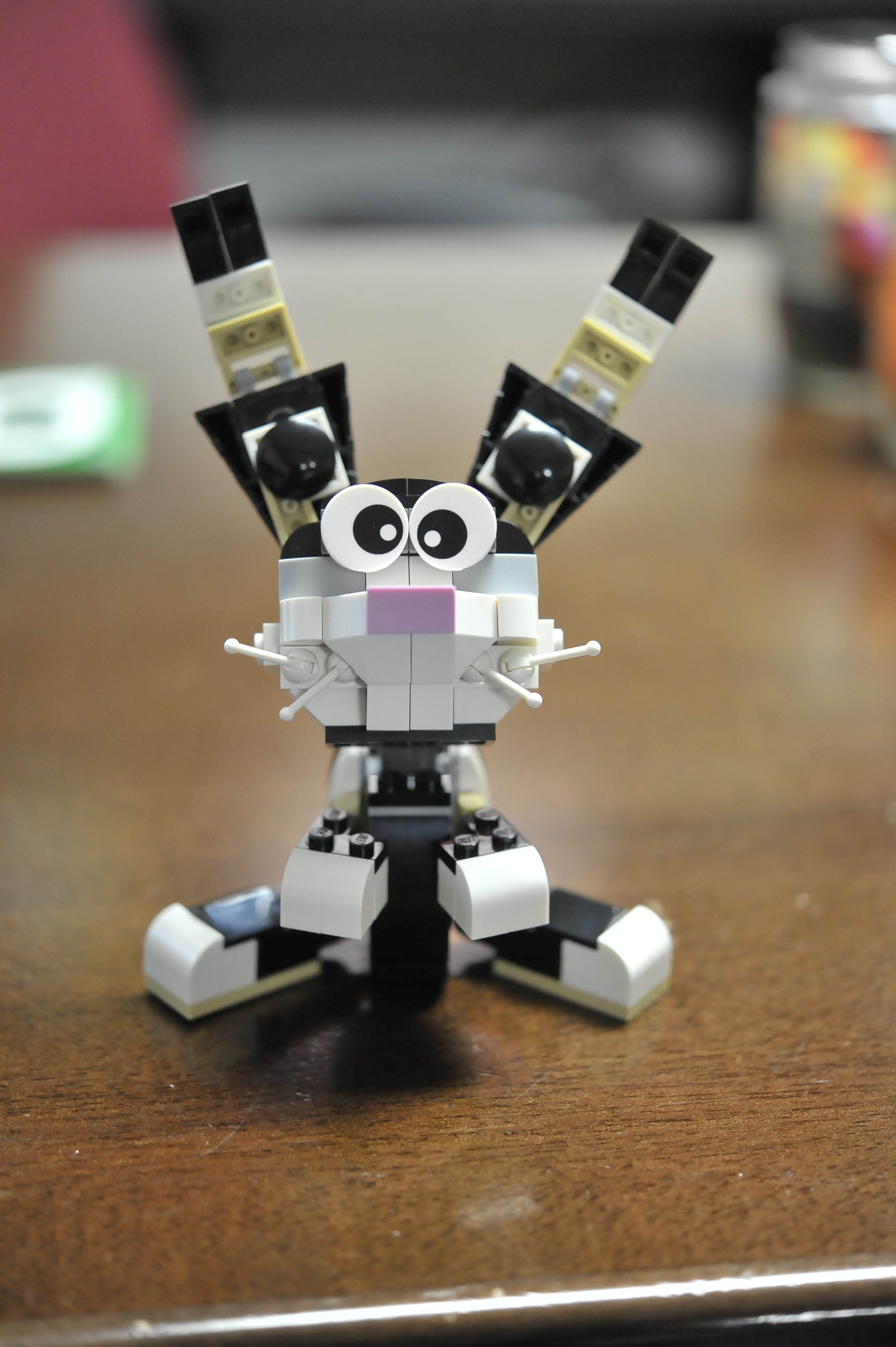 This was an interesting purchase. The truth is, I didn't really want to get it. The LEGO store didn't have the Tropical Animals set at the time when I went in. Our most favorite LEGO Store employee recommended the set to me, so I caved and got it. I figured at the least, I could part harvest it.
I decided to put together the bunny, mainly because I'm not into dogs, and absolutely detest rodents. I was pleasantly surprised by how much I liked the creation in the end. The bunny doesn't use too many pieces. There are at least 1/3 of the pieces left over, perhaps more. It's small, cute, and I like it. I think what I like most about it is the cartoon appearance it has.
If you need a quick, inexpensive, set as a gift or *cough* for yourself *cough* this is a good selection. Happy Building!