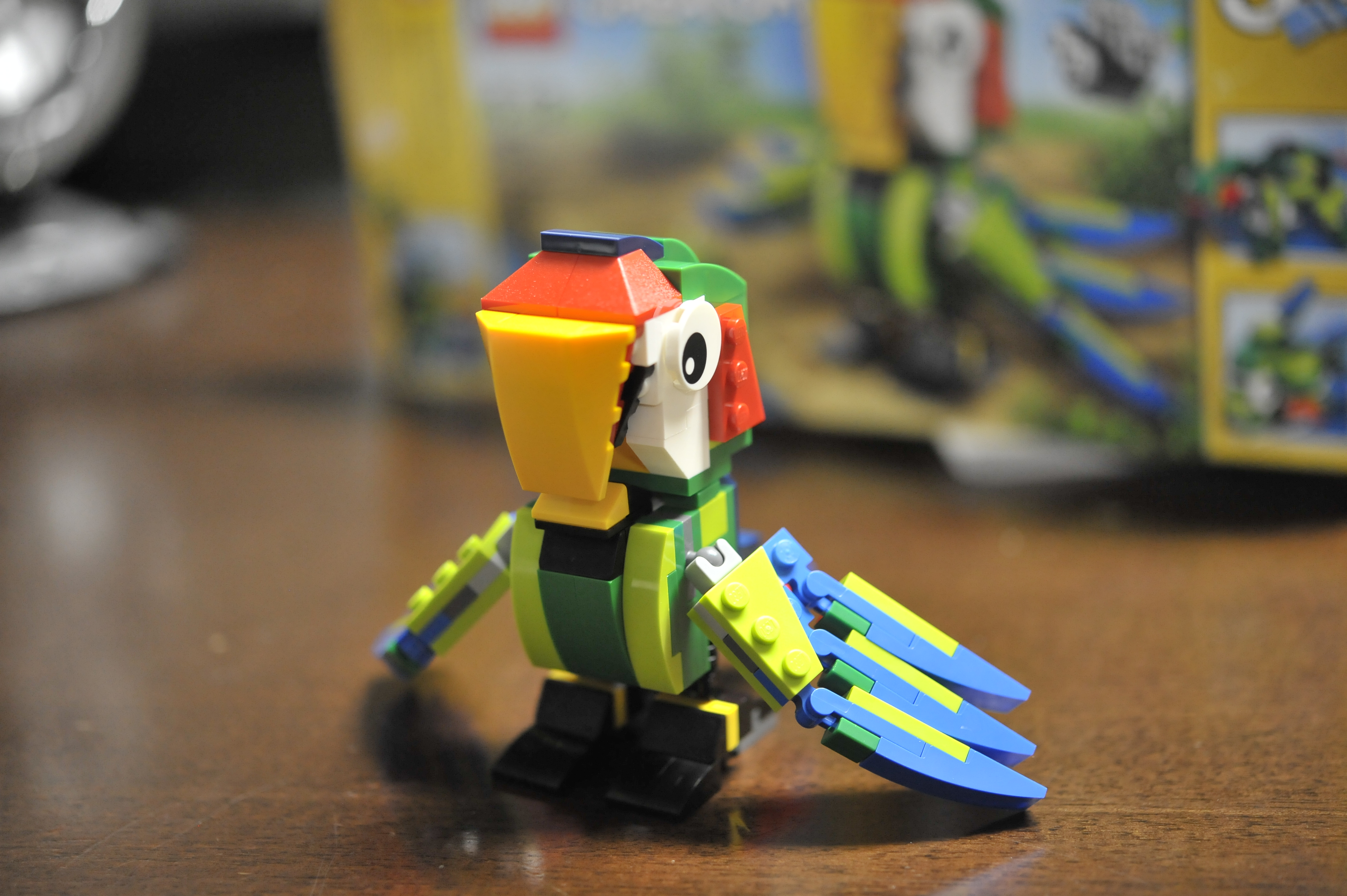 Being the mature grown up that I am, I decided to pass up this set simply because it was small, simple, and I'm not a huge fan of animals. Then, by way of the internet, I learned that the bird poops! I mean really, could I ask for anything more mature and clever than that? Needless to say, I had a grin on my face as soon as I opened this set. I do want to add, I didn't just build the bird because it poops, but also because this variation of the 3-in-1 seems to be the most interesting. The fish and chameleon seem like a bit of an afterthought by the set designers. I can totally see a group of them sitting in a room, ecstatic that the bird has so much functionality, then saying, wait, guys, it's supposed to be a 3-in-1. Quick, think of something else we can make!
This build for some reason seemed to take longer than I expected, but in a good way. Usually the smaller sets are a bit on the easier side. With this one, I was able to let the good times roll for about 30 minutes.I really appreciated how the pooping mechanism worked. It was actually quite simple, but to give the bird a nice shape, the torso section is "bulked up" with some extra bricks. The feet are nice and sturdy, even when you open the head to load the crackers. When loading them, you do have to be a bit careful since the opening is on the small side.
The most memorable part for me was the tail. In all of my LEGO building, I don't think I've ever seen a smooth piece layered on top of a smooth piece in this way (see photo). It's given me ideas for other builds in the future. However, I can see how any build that uses this technique must be at a certain scale.
In the end, I couldn't help but think "Awwk. Polly want a cracker?" This bird really is a lot of fun. If you have an extra $15 lying around, or can skip your morning coffee for a few days, get this set. You'll have a lot of good laughs.