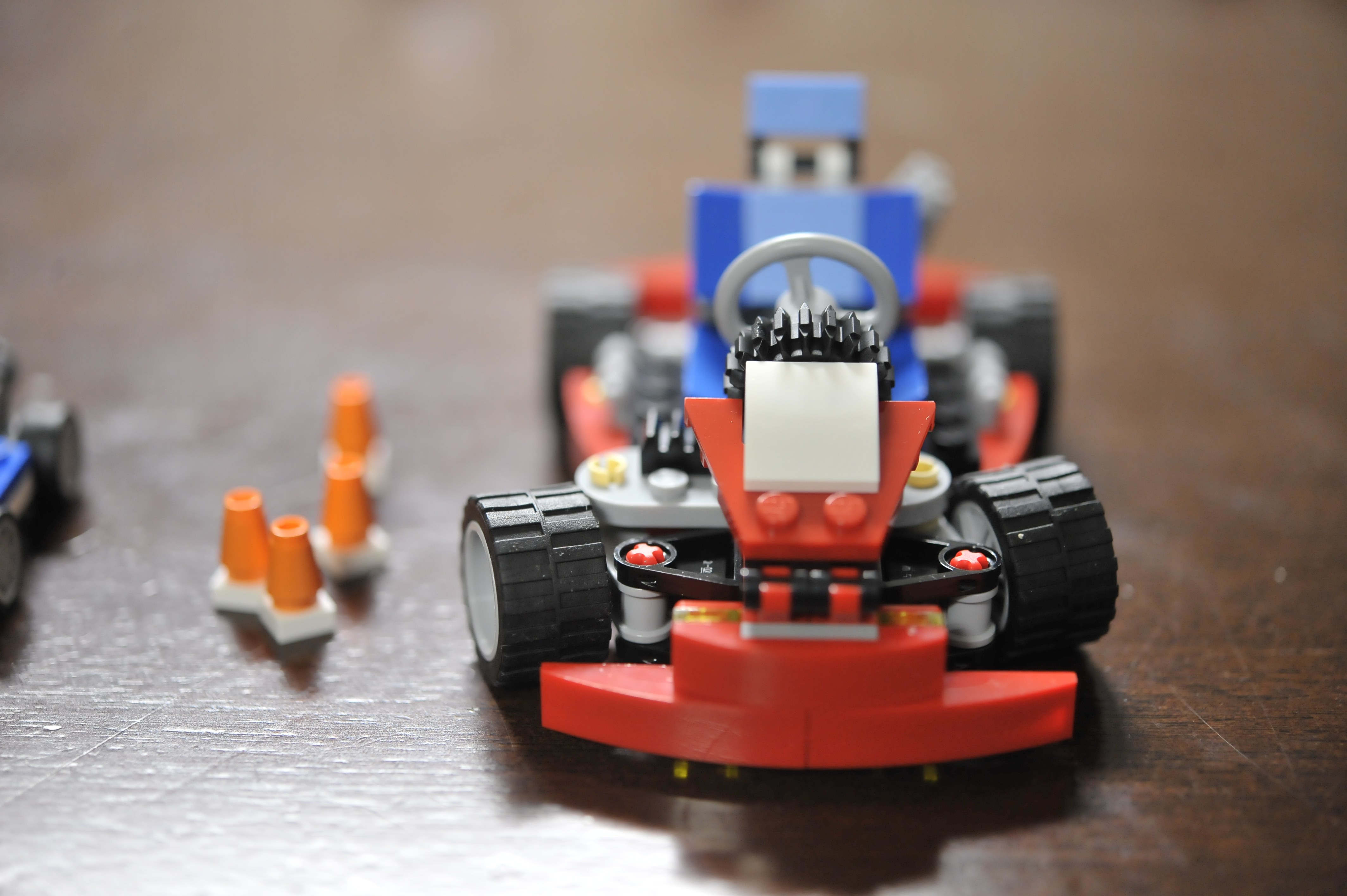 Race cars anyone? Kid Three loves all things cars and vehicles. When these sets were first announced, I knew we had to have them. I know, it's so childish, but have you seen how cool these look?
31027 Blue Racer
I had to build the mini go-kart. I just couldn't help myself. I have to admit, I almost bought two of these so I could also build the blue racer. Since I also purchased the Red Go-Kart set, I felt these two would work well together. At some point, I'll probably take some funny pictures of a Mario and a mini Mario together with the vehicles.
As strange as this sounds, I felt like I sped through this build. For some reason, I was expecting more. I'm not saying I'm disappointed, rather, maybe I should have bought two of them.
Related post: Power Digger LEGO Review
For the price point, I feel this is a solid set. It doesn't have as many details given its size, but it would be a great stocking stuffer or small gift for someone. Like the Red Go-Kart, one could easily go wild and purchase a ton of these just for the fun of it.
31030 Creator Red Go-Kart
Seriously, buy a fleet of these things! By far, this set was one of my most favorites in a very long time. What stood out the most to me was that I was able to create something with decent functionality in a small amount of time. Don't get me wrong, I love my giant sets like the next guy, however, sometimes you just want to build something simple. In this case, I didn't have a lot of time, and my stock pile was getting WAY out of control. I believe right now there are about 20 sets waiting to be put together.
OK, back to the Go-Kart. LEGO really hit the nail on the head with this one. I can't stress how much I love that there's a working gear mechanism that allows the front wheels to turn. I could be wrong, but it seems like as of late, you have to spend a bit more to get entry-level movement.
I truly cannot wait to think up clever things to do with this in terms of photography. I'm still smiling at this set…