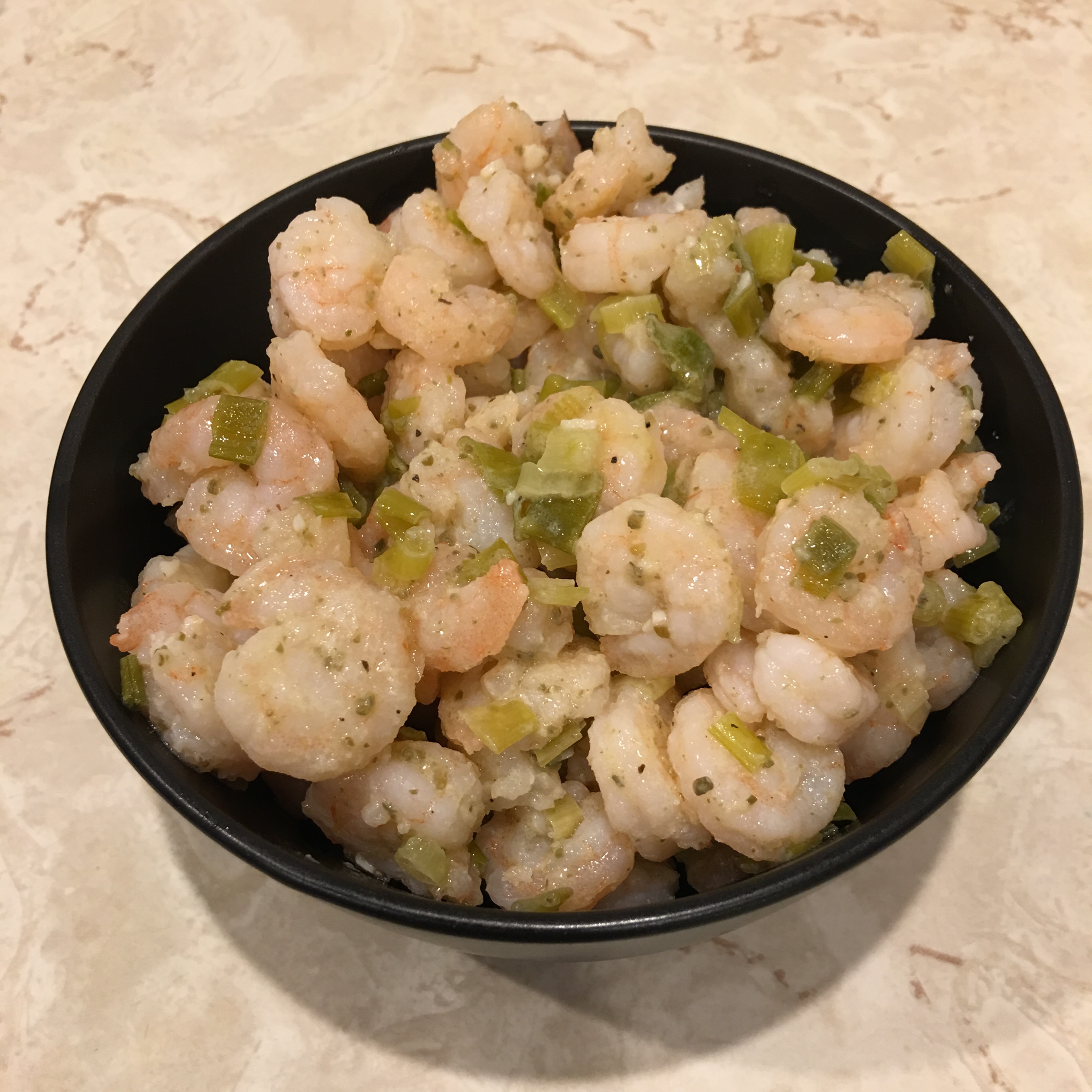 You know Kid Two loves shrimp right? I think I've said this before. Well, it was time to cook up some more, but with a new twist this time. This is a new take on our usual shrimp, but a Paleo version, and perhaps a little foodie? Either way, the kids enjoyed it, and hopefully you will too.
If you're new to cooking with shrimp, I want to share this good news with you: it's easy to work with. Be sure to purchase shrimp that's prepared (peeled and deveined) to make your experience easier.
Allergy Status: Wheat/Gluten Free, Dairy Free, Egg Free, Soy Free, Nut Free, Peanut Free, Yeast Free, Corn Free, Cane/Refined Sugar Free, Sesame Free, Legume Free, Diabetic Friendly, Paleo, GAPs, Pescatarian, AIP Compatible, SCD Compatible, Nightshade Free Compatible
For AIP & Nightshade Free: Use a different/homemade spice blend, as Bragg contains peppers and tomato.
For SCD: Use a homemade season blend, as store-bought blends are not allowed.
Ingredients:
1.5 pounds Shrimp (I get wild, peeled, from the freezer section and thaw it out)
1 bunch Organic Green Onions
3 TBSP Organic Lemon Juice
2 TBSP Organic Extra Virgin Olive Oil
1.5 tsp Sea Salt
1 tsp Minced or Chopped Garlic
1/2 tsp Bragg Organic Sea Kelp Sprinkle
Dash Organic Black Pepper (optional, omit on AIP)
Directions:
Heat a non-stick pan on high heat (425). Add your oil and shrimp. Allow it to cook for 5 minutes, then add your green onions and all of your seasonings. Cook for another 8 minutes, mixing everything well. That's it. You're done, and ready to enjoy a delicious meal.
Serving Suggestions:
Serve over a grain or pseudo-grain of choice, and/or with vegetables. We opted to serve this over a new product that we will be posting the review for later this week… Cauliflower rice would also be a wonderful option.