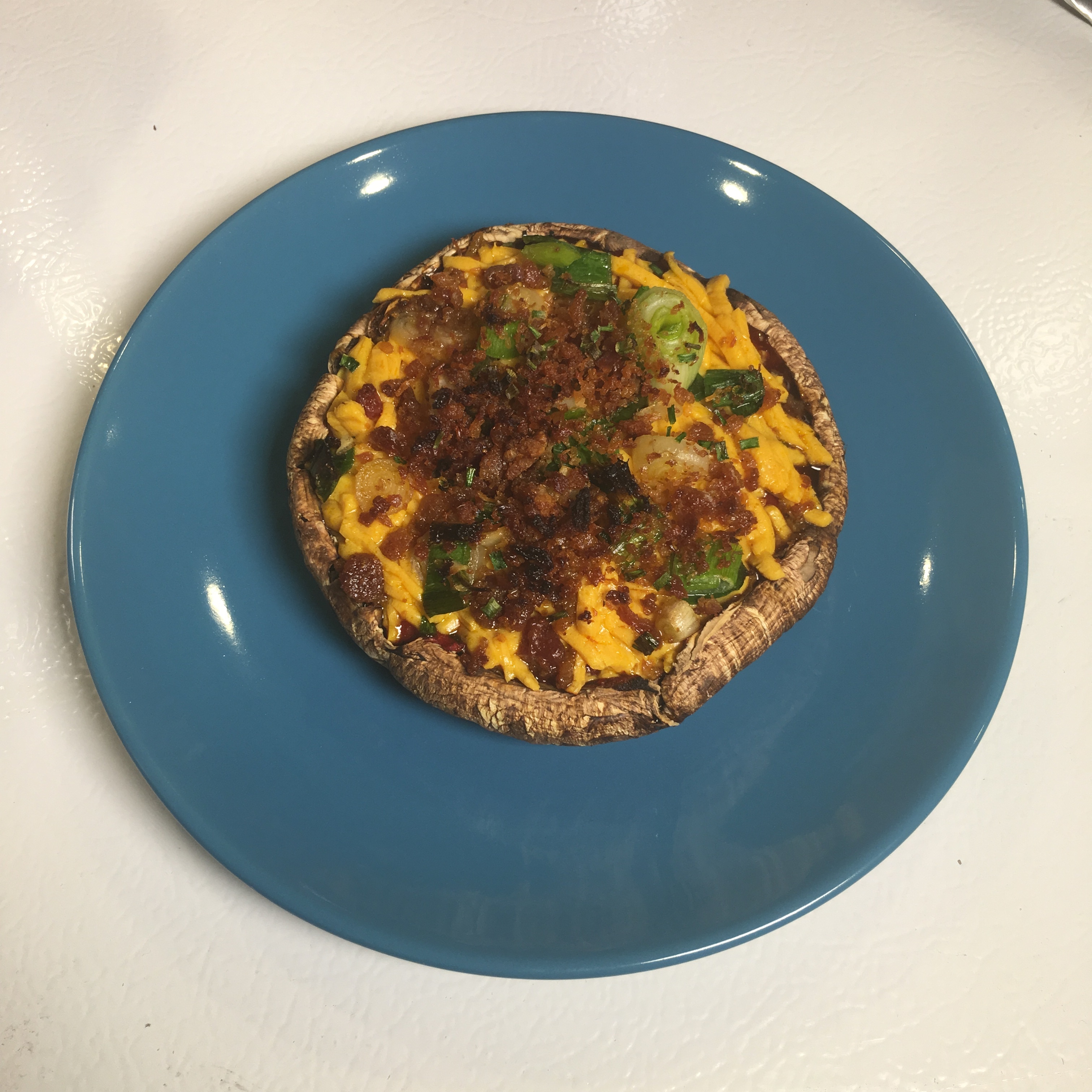 Mushroom Pizza
Like Watermelon Cake, this one had me giggling on the inside all over again. The kids LOVE to make homemade pizza, and when I told them we were having mushroom pizza for dinner, they were excited. You see, several months ago, I whipped out all sorts of fancy and made the kids Lobster Mushroom Pizza. There were several other fancy mushrooms on the pizza too.
Back to this meal. So Kid Three was more than happy to help, but he was confused because there was no pizza dough to be found. As I started to prepare the mushrooms, Kid Two says "OH! Mushroom Pizza!" Yes… Mushroom Pizza. I hope you have just as much fun with your family serving these as I did. Just as an FYI, we made dairy, and non-dairy versions, which you'll see in the pictures.
Allergy Status: Gluten Free, Dairy Free, Egg Free, Soy Free, Yeast Free, Nut Free, Paleo Compatible, GAPs Compatible, Vegan Compatible
To make this Paleo, Vegan, and GAPs, use the appropriate topping of choice.
For the Tomato Sauce:
1 24-ounce jar Organic Strained Tomatoes (we use the Bio Nature Brand)
4 7-ounce cans Organic Tomato Paste
4 TBSP Organic Maple Sugar
4 tsp Sea Salt
3 tsp Organic Dried Parsley
1/2 tsp Organic Dried Basil
3 tsp Organic Onion Granules
2 pinches Organic Dried Rosemary
Combine all of the ingredients in a sauce pan with a whisk until smooth. You don't have to heat it up if you don't want to. You will have plenty of leftovers to make more pizza with in the future, like, tomorrow.
Here's what you'll need for one pizza:
1 large Organic Portobello Mushroom
3 – 4 tsp Tomato Sauce (above)
Toppings of Choice (we used Daiya Dairy Free Cheese, ramps, organic green onions, Applegate Turkey Pepperoni, Wellshire Bacon Bits, organic peppers, organic chicken, and anything else I could imagine.)
Start by de-stemming and de-gilling the mushrooms. Gently spread the tomato sauce all over, but try not to break the rim of the mushroom. Cover with toppings of choice, and bake at 375 for 15 minutes.
Something I learned: it was easier to de-gill the mushroom using a 1 TBSP measuring spoon. I tried to use a knife, but I felt like I had to be more delicate with the mushroom, plus, I felt like I was going to cut myself. I felt like the measuring spoon allowed me to have a bit more control over what I was doing, and I was also able to apply a little more pressure while working.