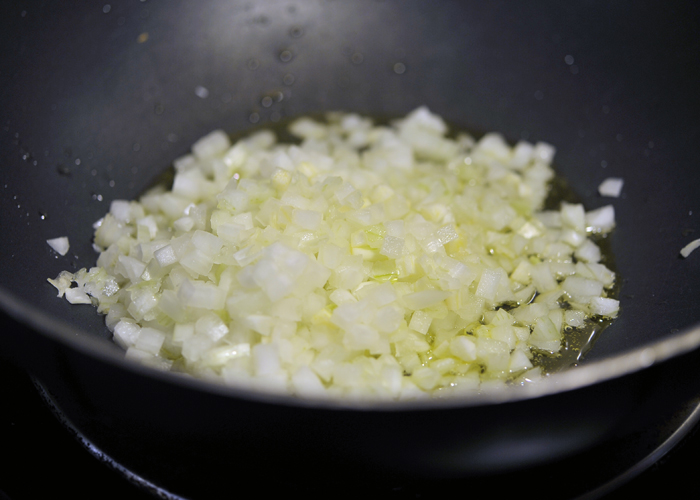 I want to kick off the new year with something I've been using a lot lately. This mix is so yummy, and I love finding an excuse to use it.
Can I just say: I love our Weston chopper! It makes my life so much easier sometimes. Although the mission (if you choose to accept it) that you're about to embark on is a going to take quite a while. However, be strong! When it's all said and done, it will be delicious.
As you go through your culinary adventures, you'll find that onion and garlic add so much flavor to so many different recipes, from all corners of the globe. What I like about making this in advance is that it's always ready to go and I have convinced myself that I'm totally saving time (but I really am). As you get into your cooking groove, you'll know how much you like onion and garlic and should adjust the amounts used to suit your needs.
Allergy Status: Safe for everyone! Avoid this if you can't have alliums, garlic, or onion.
Ingredients:
1 Organic elephant garlic (I used 4 out of the 5 sections)
1 Organic onion, medium white
3 Tablespoons of Organic oil
Directions:
With the heat on medium, add 2 Tablespoons of the oil. When it's heated, add the onions. After 12 minutes, add the garlic, and the last 1 Tablespoon of oil. After 4 minutes, turn the heat off, but leave the pan on the eye. Continue to mix things up so it doesn't burn.
You may notice that it turns into an almost paste, but that's OK. Once it's cooled, you can store it in the fridge in a jar. When I made this, I was sure to make some other dishes at the same time so I could make good use of my hard work.
You can scale up (as I do sometimes), but don't make so much that you'll never use it. You don't want this treasure to go to waste. When to use it? Anytime! It works in pasta, a little on pizza, mixed in with a salad dressing, added to a rice dish, even mixed into your hamburger patties. Seriously, it can be used anytime you feel like it 🙂