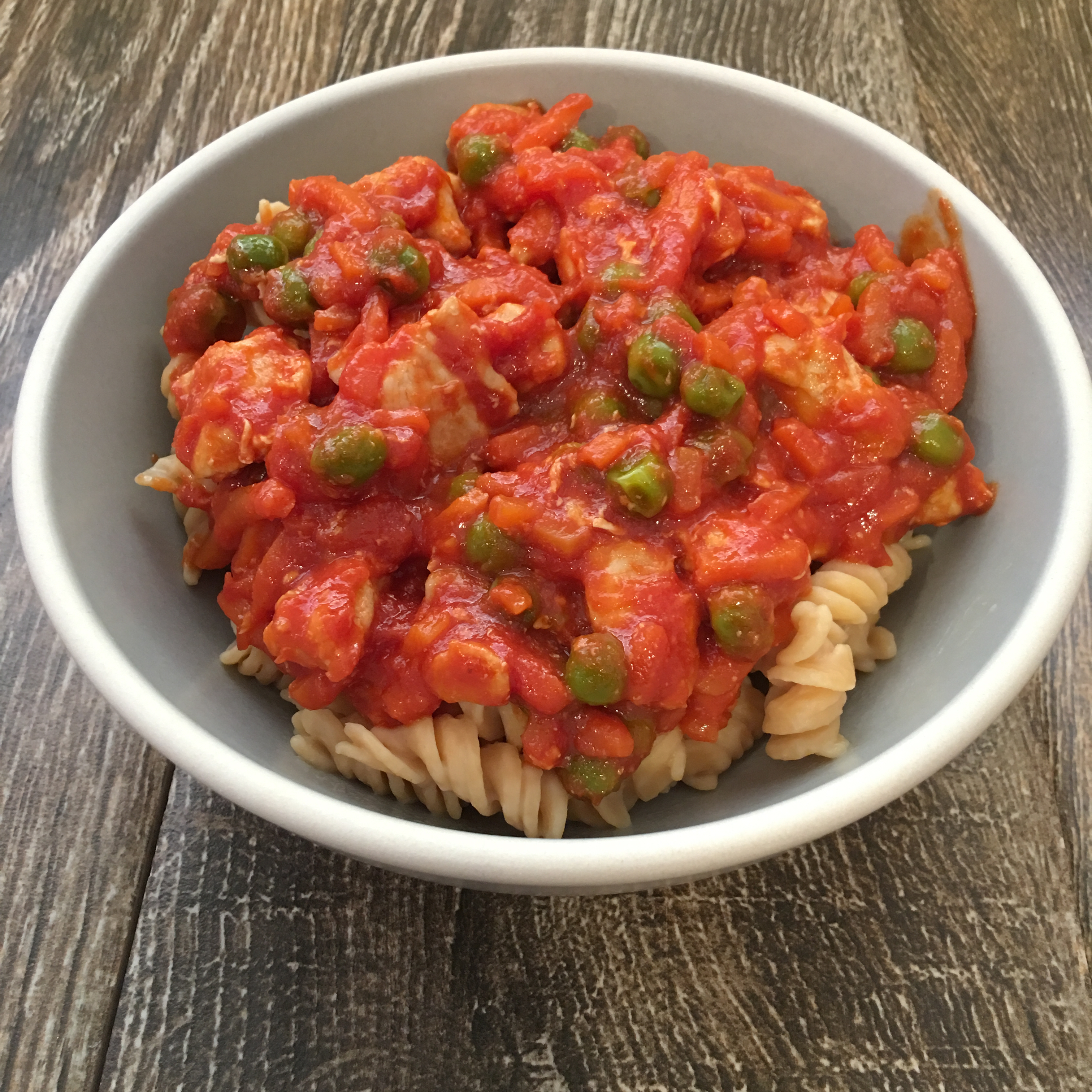 Can you believe Non-Traditional Pasta Week is almost over? The week has zoomed by so fast. I hope you're having a great time in the kitchen trying new recipes! Today's pasta sauce was inspired from Sweet Curry Chicken Fried Rice. It's in our Everyday Meals volume one cookbook. It also comes from something I use to make the kids when they were much younger – pan-fried chicken thigh. I would prep chicken thigh, and let it cook in butter. Honestly, it was that simple. Add a little salt, and they were all happy. One of my favorite personal features about this sauce is the veggie inclusion. They're masked a bit, and I love knowing that the kids are eating plenty of vegetables. If you're not a fan, or would prefer a different vegetable, make the change. I hope this brings warmth to your tummies!
Allergy Status: Wheat/Gluten Free, Dairy Free, Egg Free, Soy Free, Nut Free, Peanut Free, Yeast Free, Corn Free, Cane/Refined Sugar Free, Sesame Free, Diabetic Friendly, Paleo, GAPs, Onion & Garlic Free
Ingredients:
2 organic Chicken Breasts (22 ounces), cubed
16 ounces Peas & Carrots (ours were frozen)
12 ounces Organic Tomato Paste
8 TBSP Butter/Fat/Oil of choice
3 TBSP Raw Organic Honey
2 tsp Sea Salt
1 tsp Organic Balsamic Vinegar
Directions:
Once your chicken is cubed and ready to go, heat a large non-stick pan on high heat (425). Add your chicken and fat of choice. For this, I opted for a stick of dairy free butter. After the fat has melted about half way, add your frozen peas and carrots, and give everything a quick mix. Add a lid and allow it to cook on high heat. The lid is important, as it helps the frozen vegetables cook properly at the same time.
Stir everything together about every 90 seconds, to prevent burning. The total cook time is 12 – 15 minutes. Be sure to check the chicken for done-ness. Once the chicken is done, turn off the heat, and add in all of the other ingredients. Mix very well, and serve over whatever you'd like: pasta, toast, rice, cauliflower rice, zoodles, or stand alone.
A note from The Papa:
I like salt, and it's a little under salted for my taste, but the kids thought it was good right where it was at.
Budget & Planning Tip:
If you have a large family, buy chicken in bulk at a place like Costco. Spend an afternoon prepping it all, and freezing it in bags with the quantities you use most. In our case, there are always several quart size baggies in the freezer with 2 organic chicken breasts cubed, and ready to go. When you do your meal planning, keep your freezer stock in mind, and thaw it when needed. It makes life SO much easier in the long run.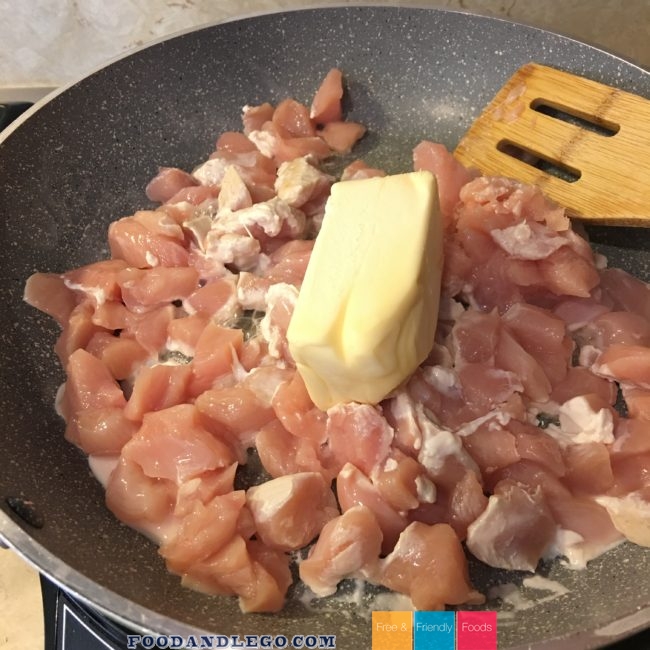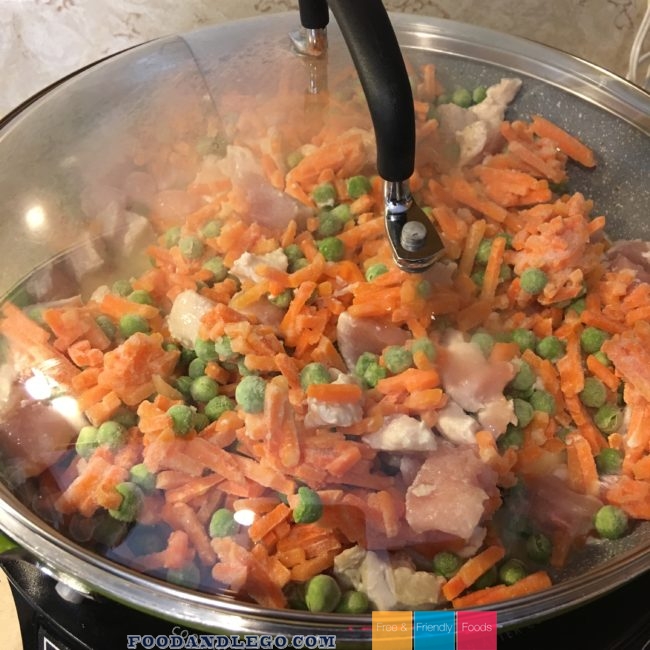 Our Corn Free Cookbook (also Gluten Free and Top 8 Allergy Free) Is packed with recipes and resources to help you thrive when living with a corn allergy, and/or multiple food allergies. Kathlena, The Allergy Chef, is a severe corn allergic, giving us the unique ability to write a book that's accurate. No corn derivatives, no xanthan gum, and all the details you need to enjoy life as a corn allergic.