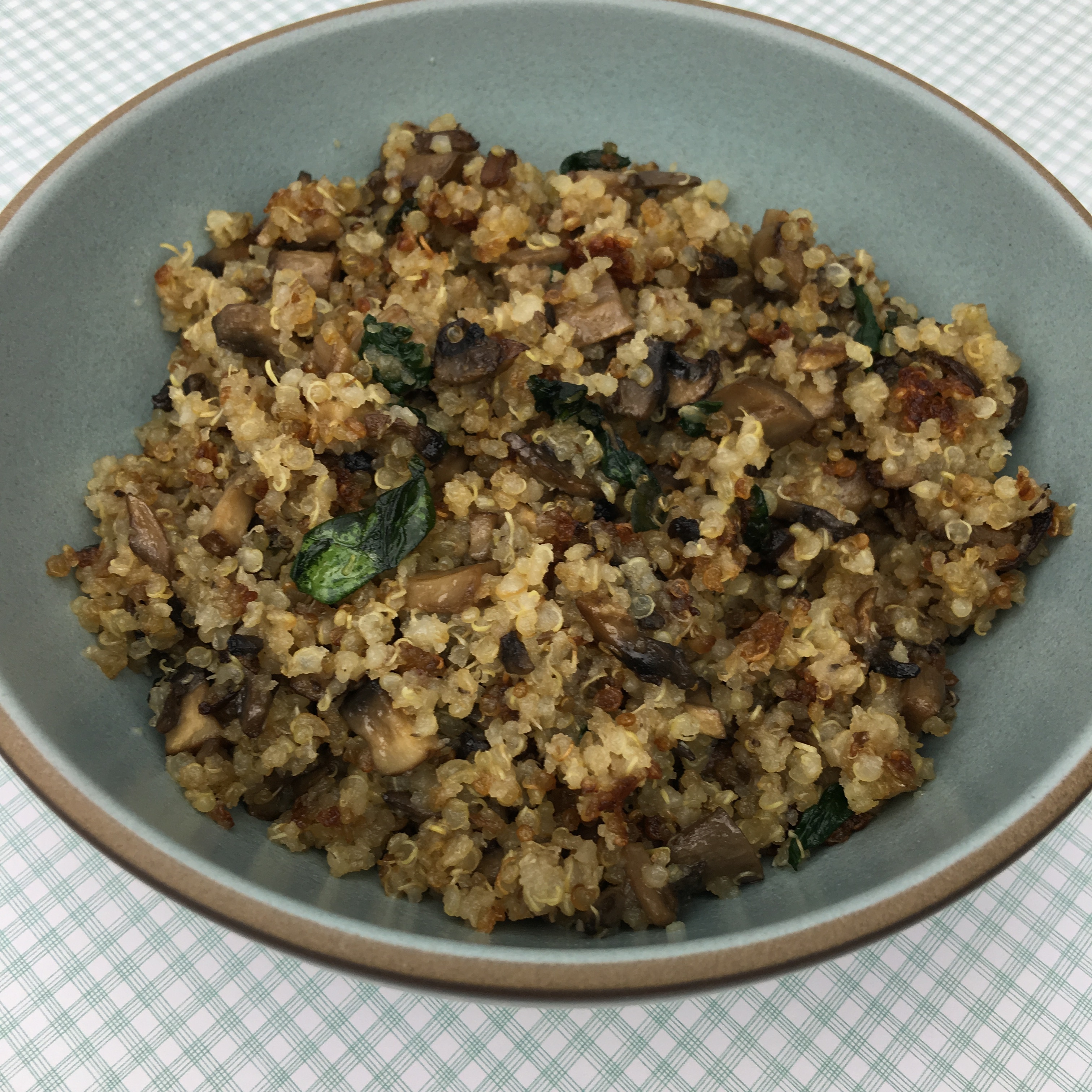 I randomly read about frying quinoa once, and thought I would give it a go. However, I waited quite some time because the kids absolutely hate quinoa, and The Papa isn't helping my case any. That's the funny thing about healthy and/or alternative food. It's not always kid friendly, especially if they haven't eaten it for their entire life. So, you can only imagine my surprise when Kid Two expressed his joy, and said that this was his new favorite meal. As always, I really thought he was messing around, until he finished off a huge bowl of it. He and The Papa were the only two who ate this, as they were the only ones home for dinner that evening. The Papa ate it, but said it wasn't his favorite meal. Kid Two, he was happy to eat seconds.
Allergy Status: Gluten Free, Wheat Free, Dairy Free, Egg Free, Soy Free, Nut Free, Peanut Free, Yeast Free, Cane/Refined Sugar Free, Vegan, Corn Free CompatibleIngredients:
2 1/4 cups dry Organic Quinoa, cooked
8 TBSP butter
1 tsp Sea Salt
9 ounces Organic Mushrooms, cut into small pieces
Organic Spinach, chopped
The first step is to cook your quinoa. I can tell you, I ended up using about half of what was made. I followed the cooking instructions on the bag. Once the quinoa is done cooking, lay it out on paper-towels to dry. It will stick a little to the paper-towels, and that's OK. You want to remove as much moisture as possible. I left our on the paper towels for about 30 minutes before cooking again.
Once you have dried, cooked, quinoa, it's time to fry. Heat a large non-stick pan on high heat (425) and melt your butter and add the quinoa. I mixed it around in the pan for four minutes before adding the mushroom and spinach. I was sure to break up any large chunks, and it's OK if there are some small clumps remaining. You can add as little or as much spinach as you'd like. I like to remove the stem before chopping it into small pieces. Add your salt, and continue to mix everything together. The total cook time is 12 – 15 minutes.
That's it! Beyond the drying time, this comes together rather quickly. It's also a great foundation for other meals and ideas you'd like to put together. Have fun!!