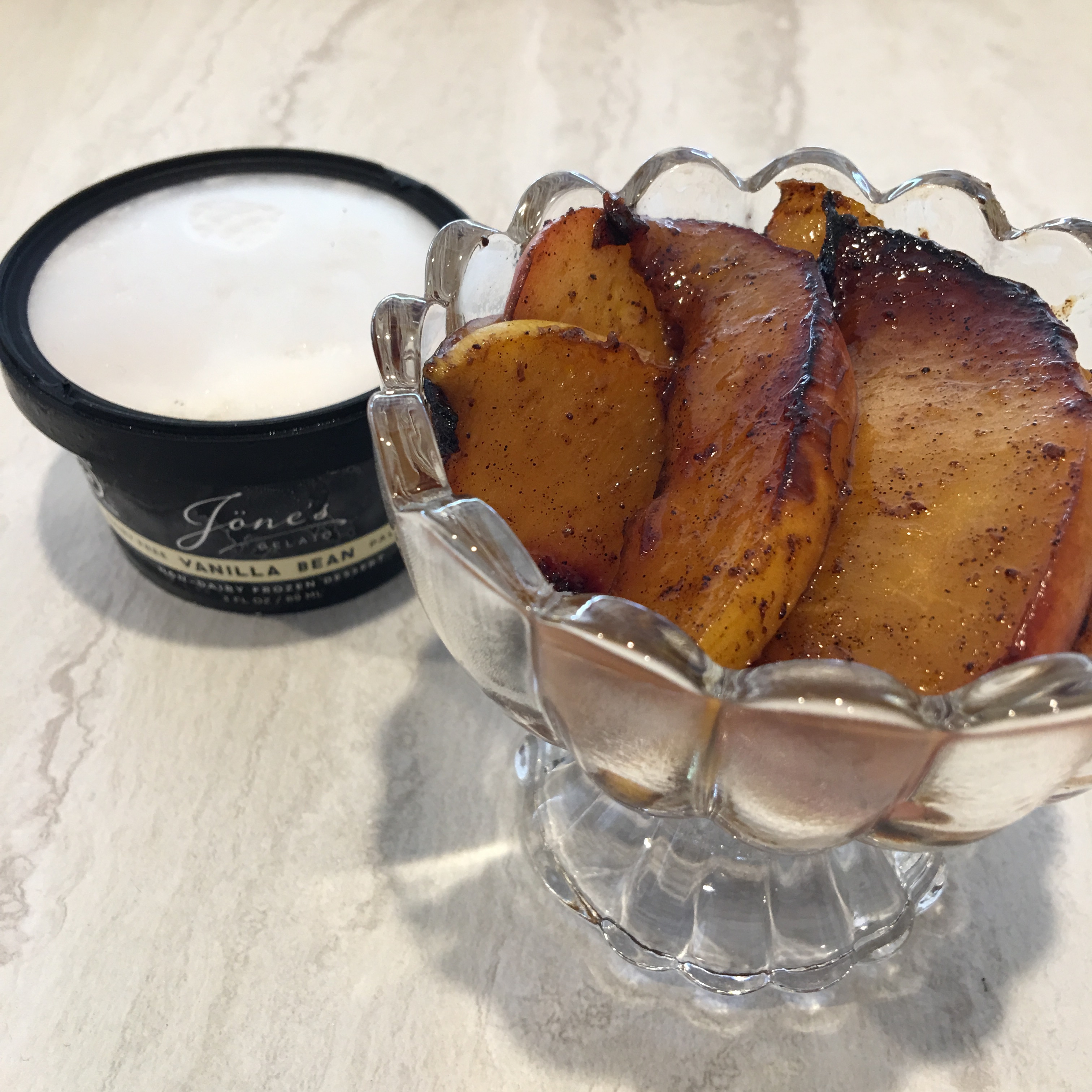 Organic Paleo Peaches
I really hope you bought those peaches I was telling you about. Do you remember the first photo on the Stuffed Peaches post? I had 4 giant organic peaches, but only used 2 for the recipe. With the extra 2, I put together these delicious peach toppings. The first is a Paleo version, and tomorrow I'll be posting the Triple B Peaches.
The concept behind the dish was to make something that would be really yummy at breakfast time. However, turns out it's great with ice cream too. I imagine this could be used on cupcakes, oatmeal, cream of wheat, and toast. And of course, eaten straight out of a bowl.
Allergy Status: Gluten Free, Wheat Free, Dairy Free, Egg Free, Soy Free, Nut Free (Contains Coconut), Peanut Free, Corn Free, Yeast Free, Cane/Refined Sugar Free, Paleo, GAPs, Vegan, AIP
For Corn Free: Source safe ingredients. There's a place in the San Francisco area called Woodleaf Farm. They're corn free and amazing. You can also get good peaches from Riverdog Farm.
For AIP and GAPs: Use safe vanilla
Ingredients:
6 tsp Organic Virgin Coconut Oil, divided
10.5 ounces Organic Peaches, sliced thin
1.5 TBSP Organic Maple Sugar
1/2 tsp Raw Organic Ground Vanilla
Pinch of Sea Salt
Once you have your peach(es) sliced, heat 4 (out of 6) teaspoons of your coconut oil in a medium (or large) non-stick pan on medium heat (35). I find that a small cookie dough scooper is the best way to get it into the pan. No mess, and no need to fling a measuring spoon, or try to scrape the oil out. Once the oil has melted, add the peaches and the seasonings. Mix everything together very well. After 5-7 minutes of cooking, add the last 2 teaspoons of oil. The total cook time is 10-12 minutes, depending on the thickness of your slices. Towards the end, be very watchful, as you don't want the peaches to burn. Serve over whatever you fancy, and enjoy! Picture time 🙂