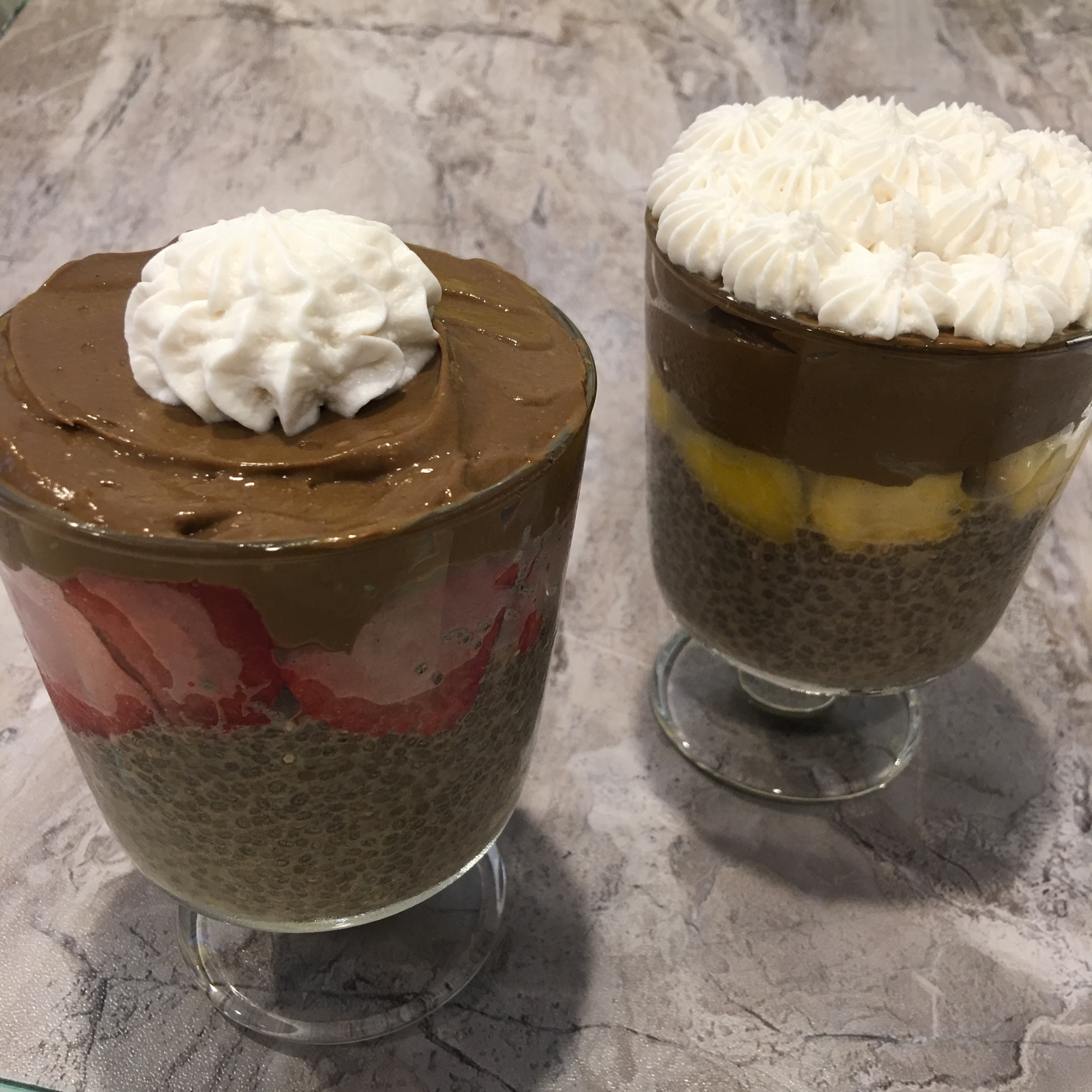 Organic Pudding Cups
I don't know about you, but I find the most beautiful images of food on the internet. Often times, it's full of allergens, and I see it as a challenge. This is one of the few exceptions. Often time, people making these chia pudding cups are healthy foodies, and will create things that also happen to be allergen free. Originally, I wasn't going to make these since The Papa has a coconut allergy, but he's always telling me to do things with coconut for you, dear readers. No really, he's always like, you have to do it. Not everyone online has a coconut allergy. So, here they are. I have to say, they were a HIT with the kids and their friends. Their friends have gone so far as to request that I make these for their birthdays.
Allergy Status: Gluten Free, Dairy Free, Egg Free, Soy Free, Wheat Free, Nut Free*, Peanut Free, Yeast Free, Paleo, GAPs, Vegan Compatible, Corn Free Compatible
*Although Nut Free, this does contain coconut milk. If you can't tolerate it, use a milk that's safe for you.
For Vegan: Use a sweetener of choice instead of honey.
For Corn Free: Make sure each of your ingredients is super safe for you, especially avocado.
Chocolate Pudding Ingredients:
14 ounces Organic Avocado (weighed after stone is removed)
4.5 TBSP Raw Organic Honey
1/3 cup Raw Organic Cacao
1.5 ounces Water (to get the mix going)
Place the ingredients into your Vitamix or blender, and mix. You will need to put some elbow grease into this using the Vitamix tamper. It will get quite heated, and that's OK. Once it's very smooth, place it into a bowl, cover with foil, and put it into the fridge to cool down.
Vanilla Chia Pudding Ingredients:
2 cups Organic Coconut Milk*
3/4 tsp Organic Raw Ground Vanilla
Pinch Sea Salt
1/4 cup Organic Maple Syrup
12 TBSP Organic Chia Seeds
About the Coconut Milk: We used the box format, which is more watery than the kind that comes in a can. There's no fat layer when you buy the milk in the box.
Mix everything but the chia seeds together. I did use the Vitamix for this, but you could whisk it together if needed. Pour the liquid into 3 cups, dividing it evenly. Finally, add 4 Tablespoons of chia seeds to each cup, and fold them in. Place the cups in the fridge. After 30 minutes, check on them and stir to help make sure the seeds are well distributed. Do this again after another hour. Be sure your pudding is firm before moving on to assembly. If you feel it's still a bit too watery, fold in a bit more chia seeds.
Assembly:
Organic Fruit of choice, sliced.
When the chia pudding is firm, slide your fruit of choice into the glass, making sure it's touching the side (so it can be seen after the chocolate is added). When you're please with the looks, add your chocolate pudding on top. Optionally, you can add coconut whip cream for decor, or eat as is.